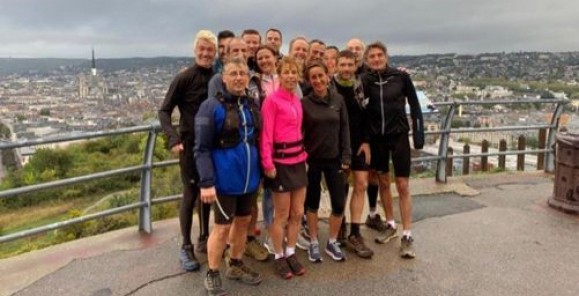 Running with heart for organ donation
Martin Briars coordinates the English programmes on NEOMA's Rouen campus. As announced earlier in one of our "Your Colleagues Are Exceptional" articles, he will soon be at the start line of the 'Course du Coeur' (Heart Race) - a sporting challenge aimed at raising awareness on organ donation that will take him across France with the FABulous team of the Rouen University Hospital (CHUR).

The Course du Cœur is a sporting event that aims to promote solidarity by changing the way people think about organ donation. Over 4 days and 4 nights, from March 25-29, around 15 teams of 14 runners - including one transplant patient - will run from Paris to Les Arcs ski resort in the Alps. The objective is to raise public awareness along the 750 km route in the 200 or so towns and villages the race passes through.

A race to get people talking about organ donation
Martin, is a member of the CHUR's FABulous team, whose captain is none other than Pr.Fabien Doguet, surgeon at the CHUR and presenter of the TV Health show, Journal de la Santé.
"The team has the backing of the show's main presenters Michel Cymès and Marina Carrère," says Martin.



"The idea behind the Course du Cœur is to send out the message that everyone needs to make it known where they stand on organ donation by talking to their families and friends, so they know what your choice is. We are all donors "by definition", but some families continue to refuse to donate organs after the death of a relative, and in Normandy the numbers tend to be higher than the rest of France. Thinking about the death of someone you love is a difficult thing to do and often explains why the question of organ donation is not mentioned. We need to move beyond this. In France, something like 24,000 people are waiting for a transplant."

The Course du Cœur : an exploit for sport and solidarity!
The FABulous team will relay their efforts day and night around the clock to cover the many different stages of the race- running, cycling, roller-skating, rowing....
"Each team member will run about 70 km over the 4 days, which is just under a half-marathon per day. If you have done the training, it's perfectly do-able. The biggest difficulty is probably going to be the lack of sleep!" Martin explains.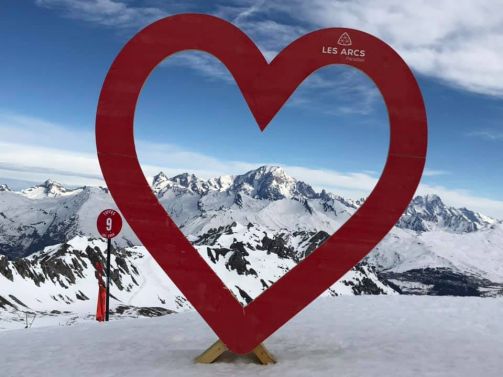 "This year marks the 34th edition of the race, and my first participation! The logistics that go into organising such an event are incredible.... But, according to the other members of the team, what is even more incredible is the human aspect, the sense of solidarity and the fantastic moments the 'Course du Cœur' generates."
The countdown to the big start on March 25th is now on!

If you'd like to offer your support to the FABulous du CHU de Rouen : click here and vote for the team
And follow the FABulous on the social networks here