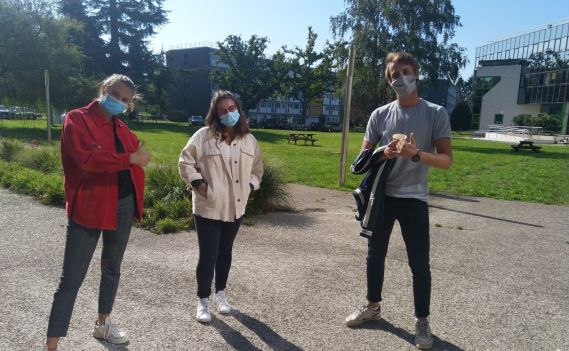 Safety and friendliness: the key words of the 2020 NEOMA academic year
In the current context, classes will take place in a flexible, hybrid form aimed at ensuring optimal health safety conditions and providing teaching offering the best conditions for learning, in particular by maintaining a large proportion of classes as face-to-face teaching. The objective is to share the joy of meeting each other and offer all students a year rich in experiences.
Within a context marked by deep uncertainties over the conditions in which teaching and campus life will take place, NEOMA is putting forward a clear educational stance: blended learning that combines face-to-face and distance learning.

"Despite the social distancing measures in place, we hope to maintain a large proportion of our teaching as face-to-face classes. Although the challenge of 100% digital has been successfully met over recent months, the experience we have just been through has also proved the invaluable input of the face-to-face experience," analyses Delphine Manceau, Dean of NEOMA. "The students also highlighted this in a survey taking stock of the lockdown period." The teaching stance of NEOMA for the new academic year is therefore based on courses combining face-to-face and distance learning. The School has chosen a model that can be adapted to the situation, constructed around approximately 60% of the classes being given face-to-face and the rest of the sessions delivered as distance learning.
One week face-to-face and one week distance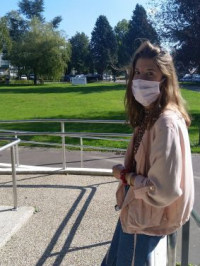 We have therefore created two cohorts of students on each campus, in order to distribute the staff fairly. Each group will generally alternate one week of face-to-face classes and one week of distance learning (in virtual classes and with the presence of the teacher). Taking account of the health advice, priority access to the campus is reserved to students attending face-to-face classes in order to respect social distancing rules.
Several health protocols to respect in order to ensure optimal safety
Students coming onto campus must wear a mask from the time they enter the campus, both indoors and outdoors, and until they leave the campus. They must wear their mask during classes, breaks and while moving around the campus.

They may remove their mask to have lunch, once they have sat down to eat. Hydro-alcoholic gel will also be available. Teaching rooms will be ventilated for at least 15 minutes every one and a half hours and students will sit in alternate seats in order to respect social distancing.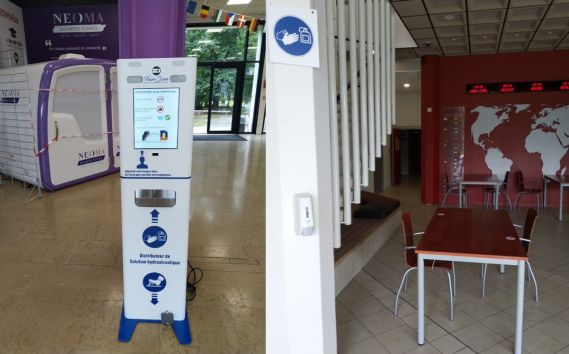 A friendly welcome still on offer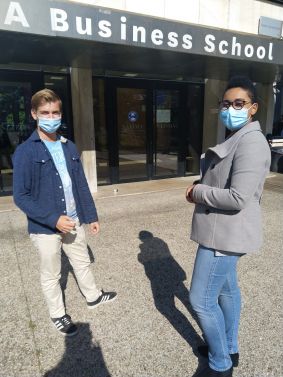 "Although for obvious reasons of respecting social distancing it will not be possible to hold the traditional integration weekend this year, the teams and student societies are working on organising a great time on our campuses," explains Isabelle Chevalier, Director of the Talent & Career Center. So students, in small groups and while respecting the health rules currently in force, will be able to go to various cultural and sporting stands run by student clubs and societies. "It's a unique way for every student to discover the rich life around the School while getting to know the people who provide it."

These exceptional measures aim to ensure each student can follow their course in the best possible conditions despite the circumstances. "The 2020 academic year will be like no other, but we will continue our commitment and listen to the whole of our community," concludes Delphine Manceau.