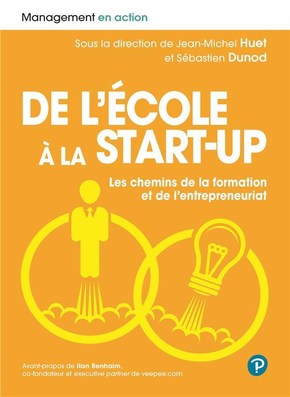 School: the shortest road to entrepreneurship
What if your study period was in fact the best time to start a business? Why wait to gain some experience when you have a network of mentors, coaches, teachers on hand…? In his book From School to Startup, published this autumn by NEOMA Alumni and NEOMA Business School, Denis Gallot, Director of the Startup Lab, encourages such risk-taking.
Why do you encourage NEOMA students to get started in business as early as possible ?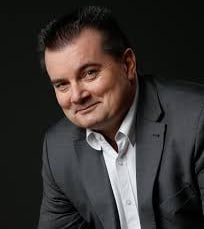 An entrepreneur is someone who wants to innovate, who is willing to take risks, but calculated, and who relentlessly pursues an opportunity to achieve something. You can become an entrepreneur at any moment in life. But I always tell the students: maybe you ain in experience as you get older, but you'll also have children, a wife or husband, a mortgage… . The risks will therefore be greater, and you'll find it harder to get started. Whereas, during your time at school, you don't really have that much to lose: you don't have any real needs. So the risks are more limited. As a student, ok, maybe you don't have the experience yet, but that's exactly why we have the incubators, mentors, people who will provide the candidates with support. If you need to carry out a market study, you have marketing professors; if you need to draw up a business plan, financial forecasts, you have accounting and finance professors. And they all have a network… that's what they're there for.
Precisely, what measures have been put in place at NEOMA to provide students with support in their projects?
We start by raising awareness among the students on starting a business. We explain that the possibility exists, that it is exciting, fascinating, that it is possible for them. We motivate them and help them to find ideas through events such as hackathons, Startup Weekends, Les Entrep'… .This is the ideation stage, where they are asked to provide solutions to partly resolved or unresolved problems.
Once they have an idea, they can apply to join the support facilities or incubators. If they are selected, they receive support from mentors, coaches and experts who provide them with the necessary knowledge whenever they need it. This human support is complemented  by the provision of premises. They can also call on the NEOMA WebLab and engineering students for help in developing their website or application. Finally, they also have access to a number of fundraising possibilities, they leave on study trips, and so on.
The acceleration stage follows incubation. Our accelerators help them to transform their business model with a view to growth.
NEOMA has also designed special entrepreneurship and innovation programmes for those who want to go even further, such as the MSc Entrepreneurship & Innovation and the Global BBA Entrepreneurship track.
How many start-ups do you follow each year?
Over the course of a year, around 350 projects apply to join the NEOMA incubators. We select around 50, and something like 30 start-ups are actually created. The survival rate is currently 75% for the start-ups exiting the School Incubators.
Today, with forecasters predicting a major economic crisis, how do you see the future of entrepreneurship?
First of all, I expect the number of business creation applicants to skyrocket. As a reaction to the state of the economy, if you can't find a job, you can always create one for yourself and for others. Secondly, while the future of the traditional economy is not exactly rosy, there are many opportunities out there waiting to be grabbed. For example, few city centre shops are digitalised and they will have to make this transition to survive. And young people have a role to play.
Today, an entrepreneur needs to be more agile. The best is not the biggest, the best is the one who knows how to adapt quickly. Take the example of i-Lunch. Victoria Benhaim set up a business catering service application, the first zero-waste digital canteen. Obviously, with the lockdown, company canteens are closed. But within two months, she had come up with a new Tele-Restaurant idea for home-office workers. Having such agility means reacting and keeping ahead of the others. It means seeing the opportunities in problems and reacting quickly.