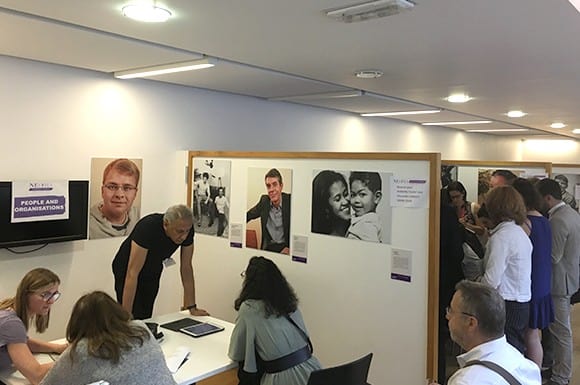 Sharing Talent Day, 5th edition
Sharing Talent Day was held on the 1st of July on the Paris campus. For the fifth consecutive year, the school and NEOMA Alumni organised this meeting between our professors and graduates so that the teaching needs of the school and the desires of our alumni could be combined in order to help teach our young talented students.

"Since 2015, Sharing Talent Day has brought together NEOMA Business School alumni and professors. Each year we are delighted to discuss the pedagogic developments of our courses as well as the transformation of our students' valuable skills. These open and enlightening talks enrich our cooperative efforts with the alumni. From presentations given in classic courses to supporting case studies and the preparation for completely digital courses, the examples are numerous. Together we continue to develop our expertise and offer innovative courses," Sandrine Henneron, director of the faculty and research department, said.
This year, 20 professors were invited to represent the various academic departments and discuss with the 90 graduates in attendance the different possible ways to participate in the courses. Split up into workshops, the participants had productive discussions on the educational needs that graduates can contribute to with their various forms of expertise.
The next annual meeting is already set for the 29th of June, 2020!