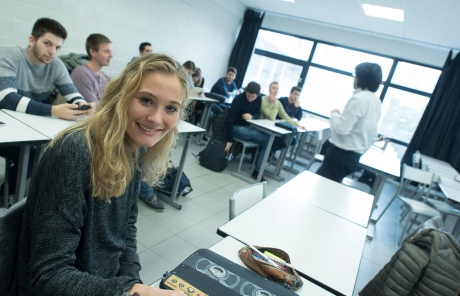 SIGEM 2017: Recruitment and selectivity, a dual challenge conquered!
This year once again, NEOMA Business School has taken up the challenge of combining selectivity and recruitment, with the Ecricome competition, reserved for candidates of the preparatory classes for the Masters in Management NEOMA BS.

As far as recruitment is concerned, with 770 candidates enrolled (the same number as in 2016), NEOMA Business School remains the School recruiting the largest number of preparatory students. And by occupying ninth position, the School is also consolidating its place in the ranking of competition for students between the Schools (the same as in 2016), illustrating the trust placed in it by the candidates

Concerning selectivity, NEOMA Business School is raising its entrance requirements which remain above the average. This data should be cross-referenced with the ranking of the last candidate accepted as this was 2061 this year as against 2343 in 2016, that is, approximately 300 places lower for the same number of candidates! The School is therefore achieving a remarkable performance by succeeding in raising both the entrance requirements and the ranking of the last candidate. The combination of these two criteria undoubtedly ensures that the level of student recruitment is among the best.

We are delighted to welcome the new students onto the Masters in Management NEOMA BS at the beginning of the new academic year. We would like to give them our heartfelt thanks for their trust and welcome them warmly to the community of NEOMA Business School!