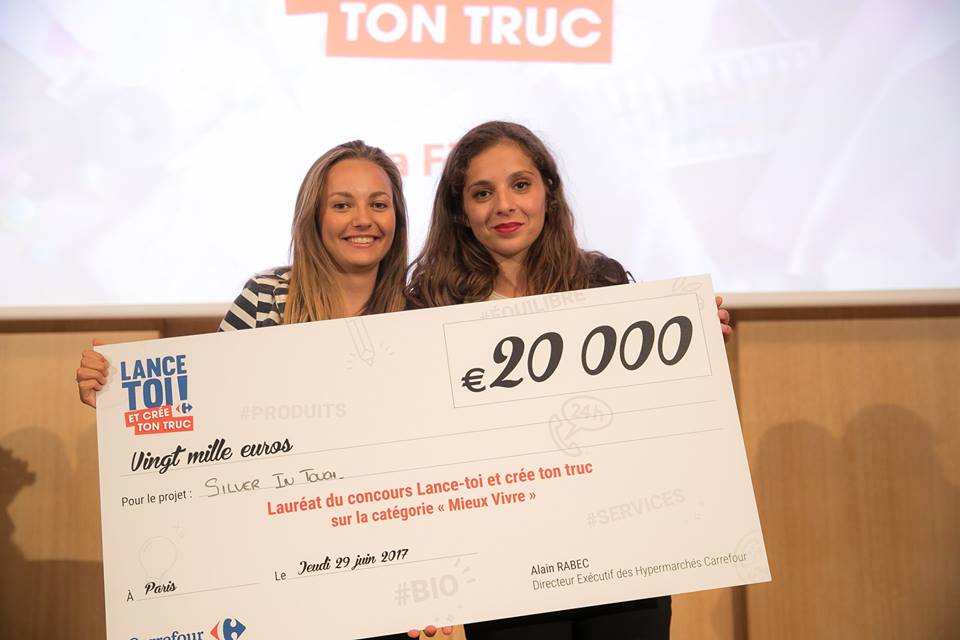 Silver in Touch award-winning start-up in the "Lance-toi et crée ton truc" challenge!
The grand final of the competition "Lance-toi et crée ton truc" took place on Thursday 29 June, organised by Carrefour for entrepreneurs aged between 18 and 25. And the start-up Silver in Touch incubated at NEOMA Business School was delighted to received First prize in the category "Living Better," and to receive €20 000 to develop its project.
"The Carrefour competition gives us enormous networking and other possibilities," explains Jessica, one of the two project holders, and a student in the Master in Management Programme. "Apart from the publicity provided by the website and the Carrefour Facebook page, the €20 000 prizemoney will provide the company with the capital it needs, to finance part of the technical development of the platform and our lawyers' fees. The rest – and every Euro is precious – will be spent on communication and marketing."
So this was a great triumph for Diane Bunod and Jessica Ribeiro, the two project holders, who are developing a platform on which senior citizens can post services requests for students to answer.