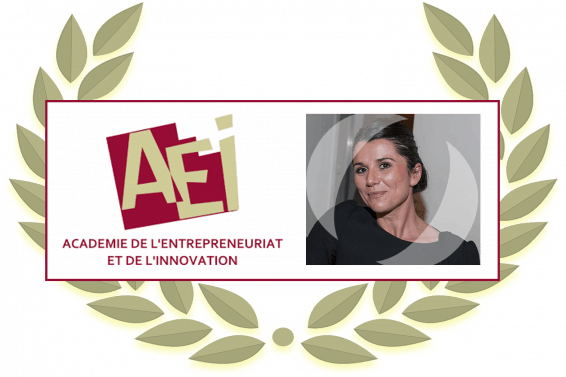 Sonia Boussaguet awarded for best conceptual article by the AEI
Our associate professor in the Strategy and Entrepreneurship department at NEOMA BS received the Prize for the Best Conceptual Article at the 11th Congress of the Academy of Entrepreneurship and Innovation (AEI).
The theme of the edition was "Rethinking Entrepreneurship: Roots and Dreams". 180 researchers were invited to reflect on the characteristics of entrepreneurship today with the aim of strengthening its theoretical roots and generating new perspectives. Of the 106 papers presented at the AEI this year, which was held at the Institut Montpellier Management from June 3-5, it was the research paper co-written by Sonia BOUSSAGUET that received the coveted prize for Best Conceptual Article.

Investigate the question of the legitimacy of a buyer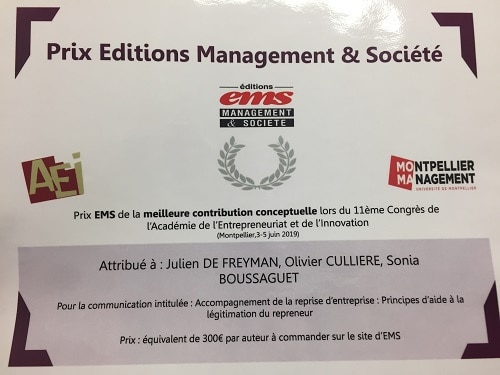 In the article, presented in track n°3 entitled "Business Transfer", the associate professor in the Strategy and Entrepreneurship department at NEOMA BS, together with Julien DE FREYMAN​, professor-researcher at South Champagne Business School and Olivier CULLIERE, a trainer specialised in business creation and takeovers, outline their conceptual research questioning the notion of legitimacy in a context of external SME takeovers.

"Our research questions the possible contribution support systems may play in minimising the risk of failure," explains Sonia BOUSSAGUET. During the academic congress, the jury members were obviously won over by the theoretical exploration initiated by the three researchers, which led to the construction of an analysis grid those involved in the takeover can exploit. "This will allow them to better understand how a business owner's legitimacy is founded. I am particularly proud of this recognition by my scientific community. I would like to express my thanks to Sylvie Sammut, President of the AEI 2019 Congress, and to Jean-Marie Courrent and Frank Lasch, Presidents of the Scientific Council."​