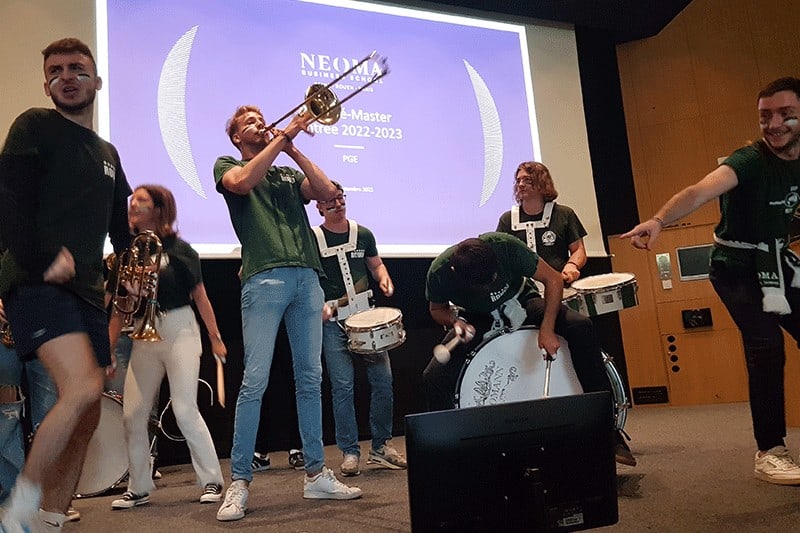 Starting days: 3 days of integration
At the start of September, NEOMA welcomed 950 students starting their first year of the  Master in Management (MiM) programme. Located on the Reims and Rouen campuses, they "enjoyed a special time over three days where they integrated into NEOMA and adopted its values while creating long-lasting connections," said Sonia Boussaguet, strategy and entrepreneurship professor at NEOMA and seminar coordinator.  
All you need to quickly develop class spirit. A report with photos.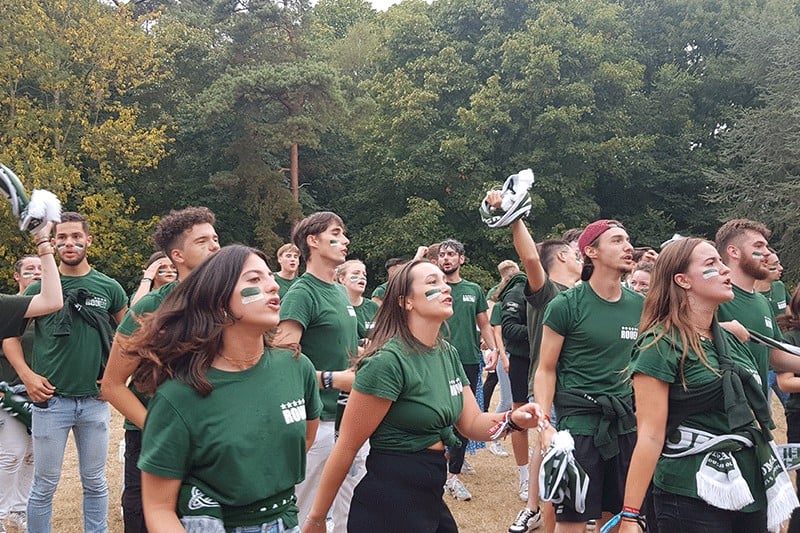 Just after they arrived, the new Master in Management students were plunged into a particularly festive atmosphere. The NEOMA student societies gave them an energetic welcome with drums, trumpets, singing and dancing that livened up the campus. This is how the older students at the school immediately showed them the fun and excitement of the new school year.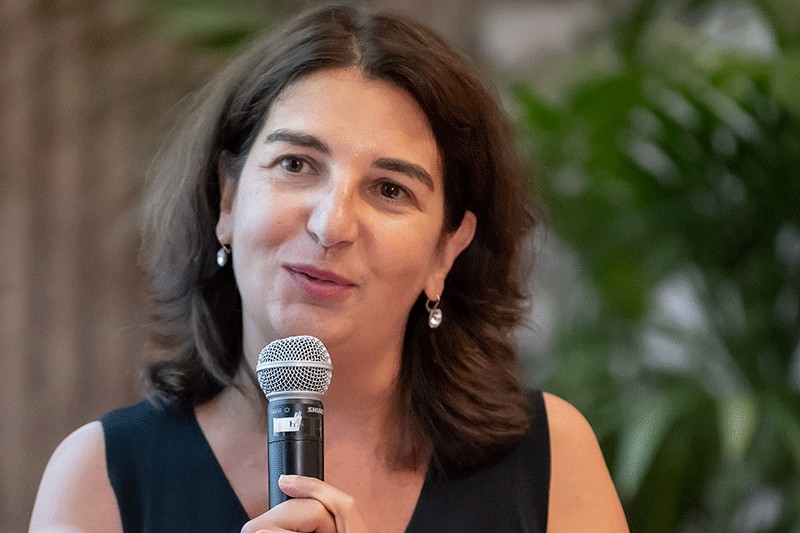 Delphine Manceau, Dean of NEOMA,
One of our most important commitments is to promote your well-being. You need to feel at ease to succeed at your studies, but like all young people, you may come across difficult situations. Our Wellness Centre can handle all types of concerns like stress, sleeping issues, money troubles, isolation, violence, a sense of exclusion.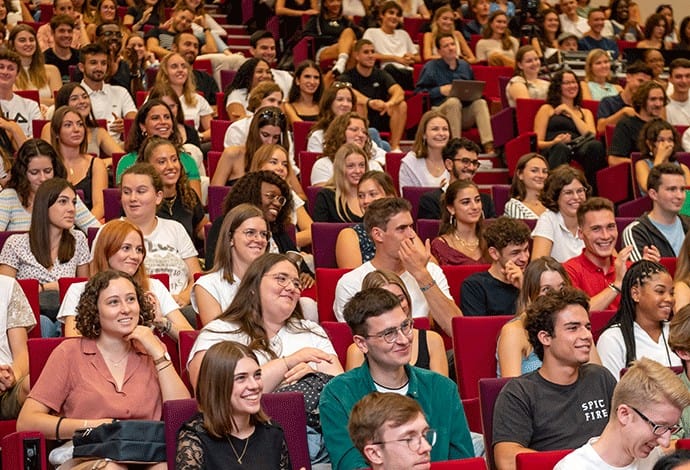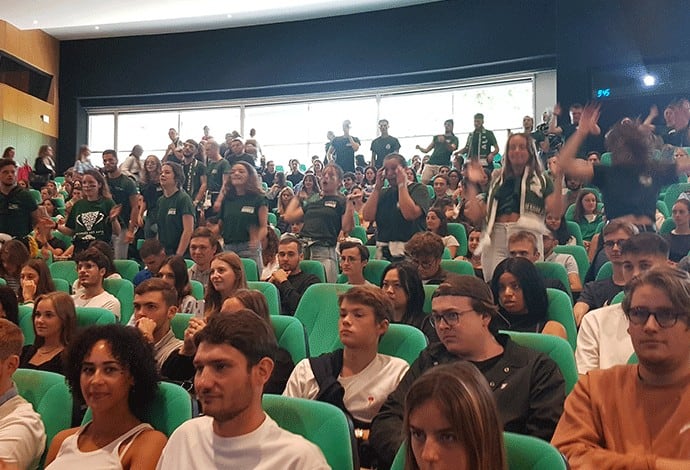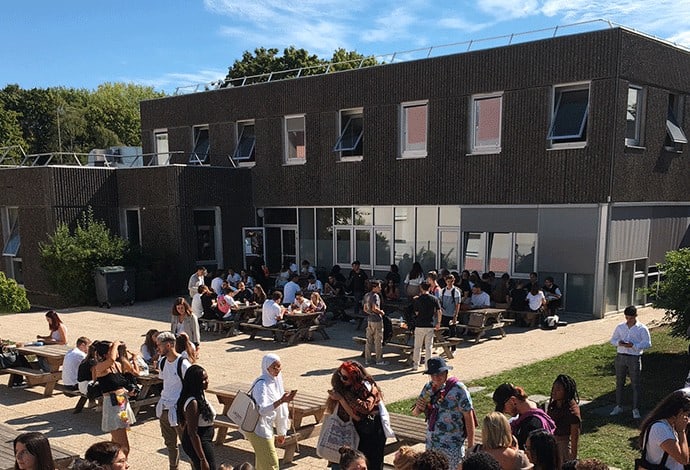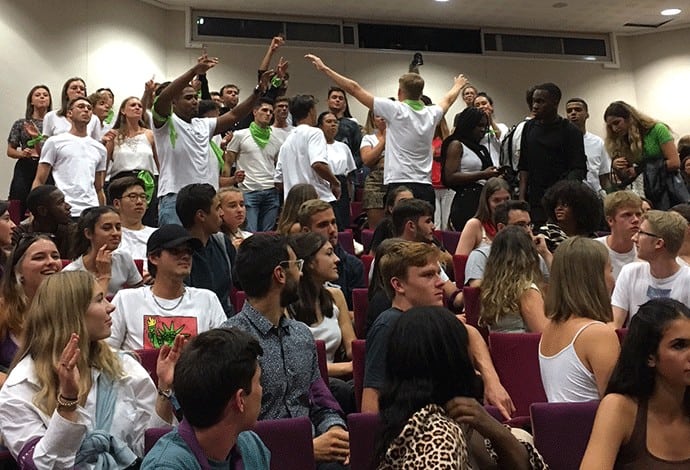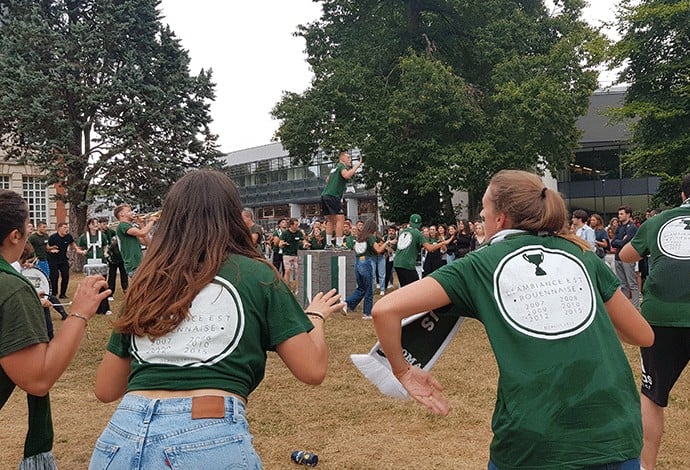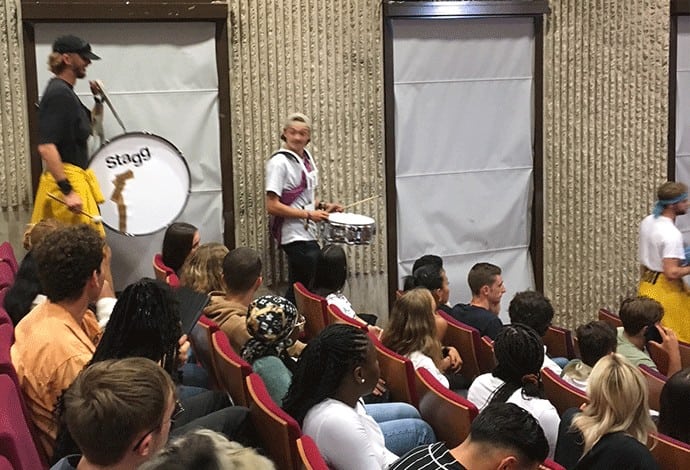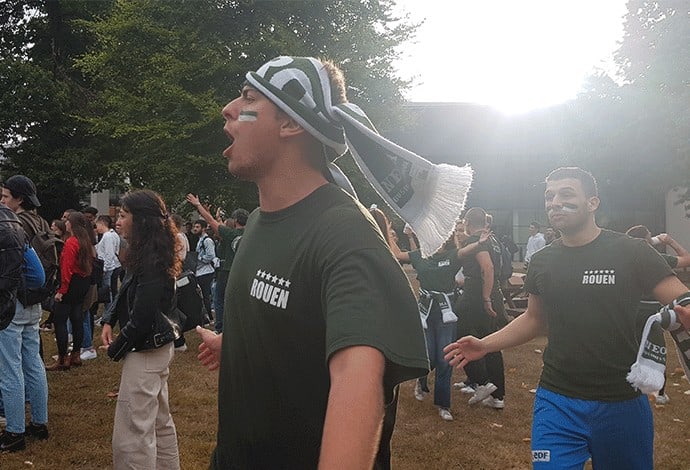 Incredible and festive atmosphere during three days on the NEOMA campuses. 
Over the three days of integration, the students worked in groups with coaches. Each team had a bandana. Red, yellow, purple, blue, etc. "You need to support your colours!" said Mathilde Meurer, Starting Days coordinator from the first day, before provoking a shout among her young audience. The goal for each group is to reflect on the "Why" of each person according to Simon Sinek's Golden Circle, meaning what guides, motivates and causes them to act. Their deeply held beliefs. It was a way to really get to know one another.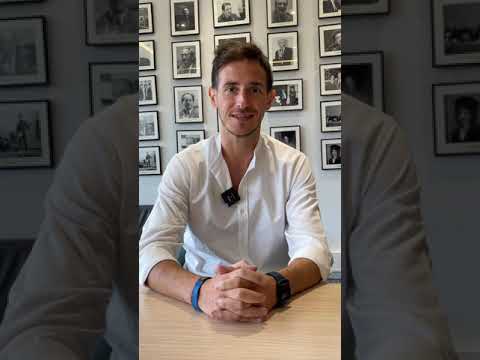 Henri-François Martin, 2011 MiM graduate, Chief of Staff at PayFit, attended the NEOMA Starting Days to share his experience with the students.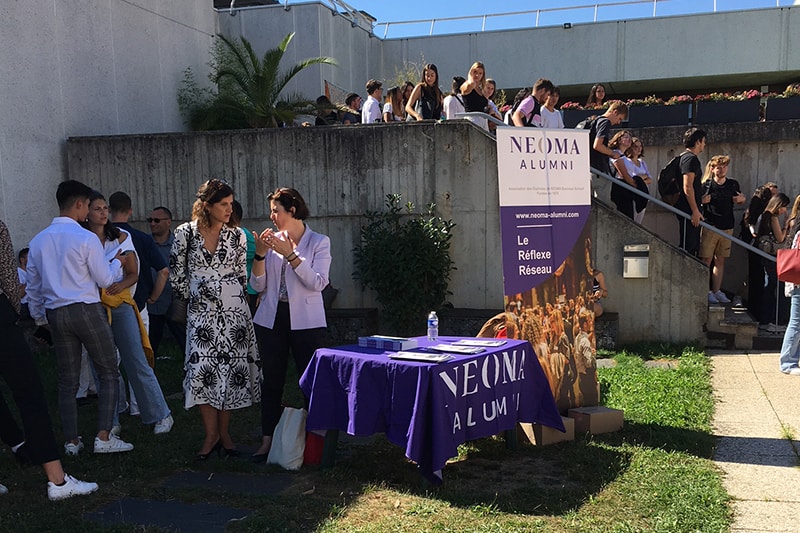 Joining NEOMA is about being part of a powerful and supportive network stretching across the world. The NEOMA Alumni association was on the two campuses to welcome the new students.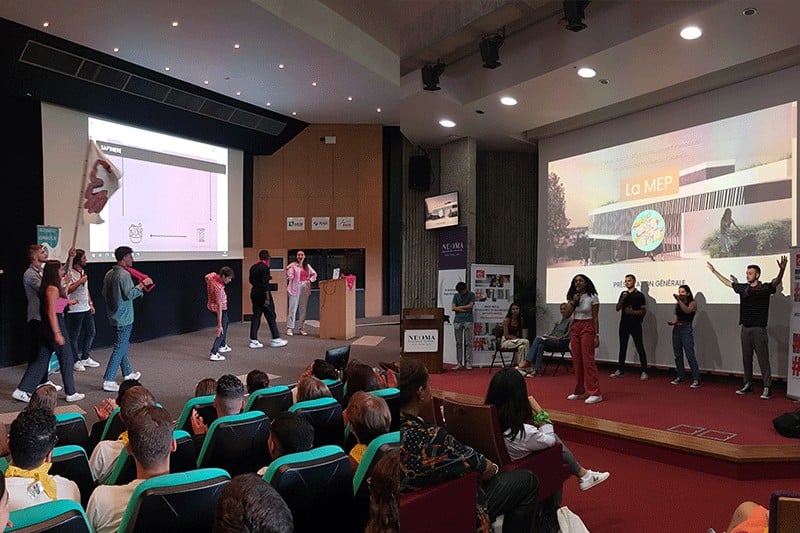 Final bouquet: the students in teams pitch their project to a jury of partners. All were able to express their unparalleled creativity.