Starting days: The MIM students start their school year!
Published on 27 September 2020 by NEOMA
Starting Days are a set of events taking place at the beginning of each year for the 1,100 first-year Master in Management students who start the programme on the Reims and Rouen campuses. A three-day seminar is held to kick off their studies where they meet each other, learn about the school and its values expressed in these key words: responsibility, commitment, sustainable development and biodiversity.
An atypical format in 2020
Due to the health crisis, the course format at NEOMA has been modified to ensure student safety while maintaining the sense of conviviality. "Our pedagogic approach for the start of the year focuses on a mixed in-class and remote curriculum. It is organised around a 60% in-class course structure with the other courses held remotely," Imen Mejri, Masters in Management director, said.
Thus, Starting Days 2020 is a hybrid seminar with two intense days on campus and one virtual day. Using the tools set up at the start of the crisis to make the continuation of education possible, this new organisation has been smoothly implemented with discussions and meetings held on Zoom, videos available on an online platform and permanent links developed between students.


Creating links between students
"The first challenge of Starting Days is to create a group dynamic and class spirit and to make sure that after four days all of the students have at least one or more friends and that they feel comfortable at the school," Isabelle Chevalier, Talent & Career director at NEOMA, said. The Talent & Career department, which organises Starting Days, is dedicated to the personal and professional development of the students.
The students work in teams over the three days, a time that encourages communication and allows them to get to know each other quickly. Also, they receive support from the students in the Entrepreneurship Association Track (PEA), who give them guidance in the workshops as well as in navigating school life. It stands as an intergenerational bridge that runs parallel with NEOMA's sense of community.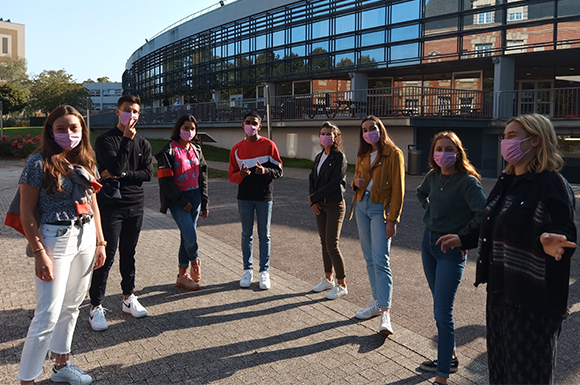 Raising student awareness to the issues involved in social and ecological transition
In a wholly pro-active approach, NEOMA is committed to working on the problems linked with social and ecological transition. The second aim of Starting Days is to have students learn about these challenges from the first days of the programme. That is why the school has chosen to work on social entrepreneurship for the third consecutive year.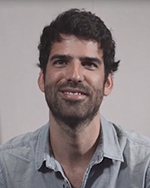 Entrepreneurs working for change share their experiences with students to offer them inspiration. "Today, it is important to talk with business school students who are starting their studies and are at the dawn of their professional careers. They are on their way to becoming executives and managers in companies that have a significant influence on major social and environmental challenges. They may even choose a career that makes a difference, one where doing something meaningful was the central attraction for them. It's great to be there for the first day of their studies to help rouse this spirit in them, plant seeds that will maybe sprout and lead them to be major actors for change," Matthieu Dardaillon, co-founder of Ticket for Change (www.ticketforchange.org), said.
To solidify this approach, the students participate in a "biodiversity fresco." This is a fun, collaborative and educational workshop set up to teach students the definition and function of biodiversity as well as its complexity and stakes.
They also make videos in groups that present a strong action supporting a CSR commitment, which they want to promote throughout their studies. The projects need to be simple and achievable, taking into account the constraints involved in carrying them out, particularly in the context of the health crisis.
The projects are diverse and involve the NEOMA student associations. For example, there is the ecopack on campus that contains among other things a recycling manual (Etika association), an eco-bottle (l'Atelier) and a jar of honey (Bee Responsible). Or there is neomasques, a mask project for producing masks (Backstage) from clothing collected on the campuses. This is an effort that combines the fight against waste with the struggle against student financial hardship. The monthly budget for masks is almost €100.
The video will be submitted to a student jury, then a jury of professionals from our partner network, and the winner will be presented on the NEOMA BS YouTube channel. Find the link here when the winner is selected.
The success of this event would not be possible without several supporting partners: Caisse d'Epargne Grand Est Europe, Sopra Steria Next, Suez, Caisse d'Epargne Normandie, Crédit Agricole Normandie Seine, and MATMUT, which have helped and supported the students.
> The Master in Management programme at NEOMA Business School
> 88 NEOMA student societies' directory
Associated programme
Master in Management
With the Master in Management become a top-level business leader, capable of meeting the expectations of organisations all over the world and becoming part of their multicultural workforce.
Reims ou Rouen

2 to 3 years

French or English track

3-year higher education degree/4-year higher education degree

Full time

Master's degree, "Grade de Master" / Level 7 Qualification on the RNCP (French Register of Professional Certifications) / RNCP sheet No. 22162, Master in Management