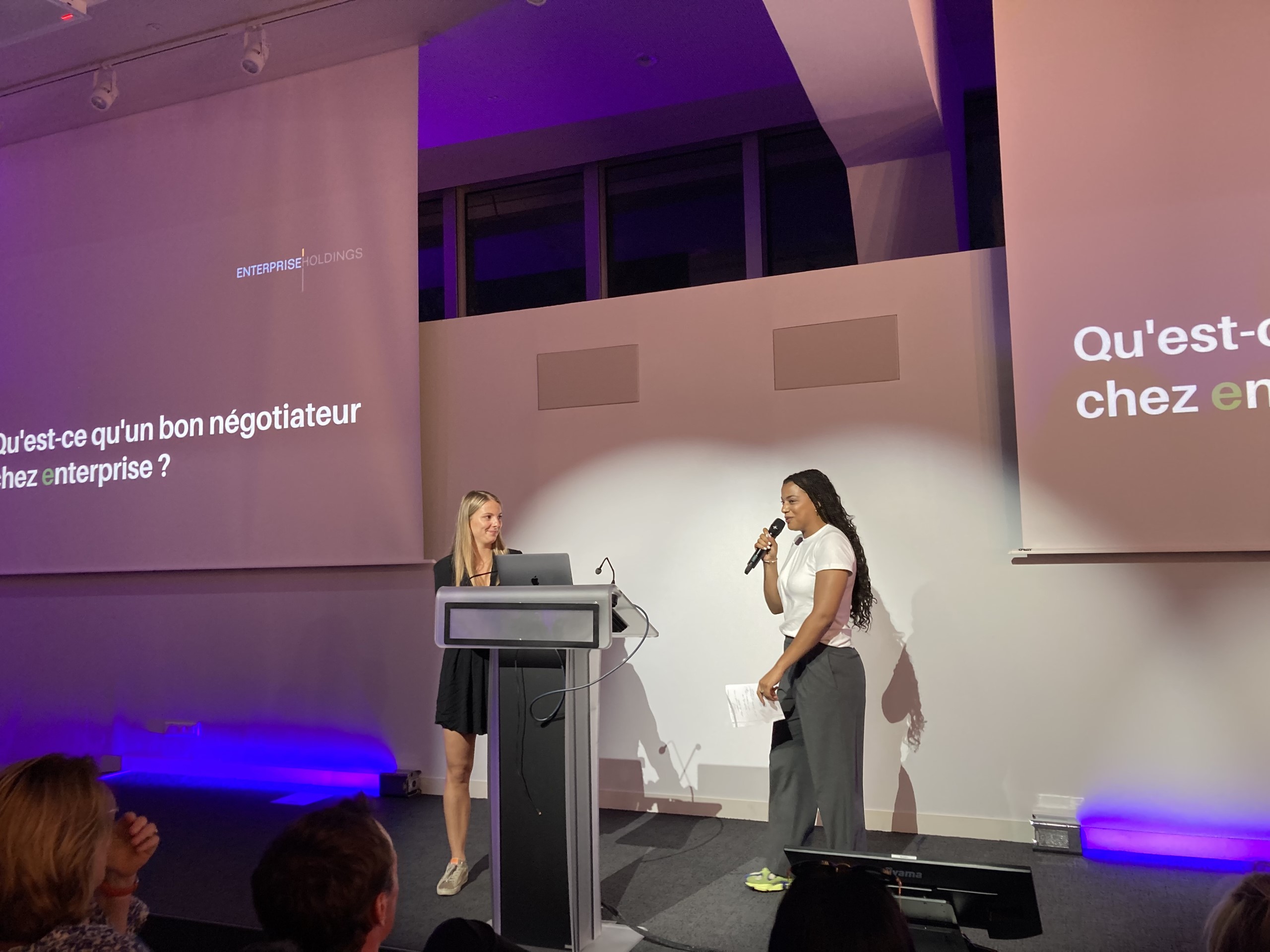 Students learn about negotiation through role-playing
Last June, students from NEOMA's MSc Business Développement & Clients Grands Comptes took part in the "Night of Negotiation" ("Nuit de la Négo". During this role-playing exercise, they learnt the ins and outs of negotiation in a real-world context. Here's a look back at how the evening went. 
On 29 June 2023, the 133 students enrolled in the MSc Business Développement & Clients Grands Comptes took part in the second annual Night of Negotiation. The event featured role-playing activities in which students put themselves into the shoes of either a salesperson or a buyer. Opposite them was a corporate representative. It was up to the students to try their hand at the art of negotiation.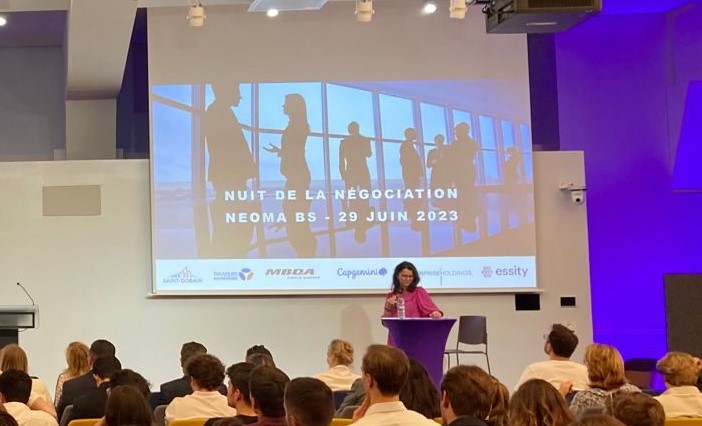 Six of our business school partner companies joined in the fun:   
Bouygues Telecom Entreprise, the BtoB branch of the telecoms leader

 

Capgemini, a leading IT services company

 

Enterprise Holdings, a market leader in transport and mobility

 
Essity, a major Swedish group specialising in the manufacture of health and hygiene products

 

Saint Gobain, a leader in sustainable construction

 

MBDA, a major player in the defence sector

 
 The students worked on case studies designed by Sonia Boussaguet, associate professor in the Strategy & Entrepreneurship Department at NEOMA, together with the companies.   
  Working together, they were able to identify the key skills of a good negotiator.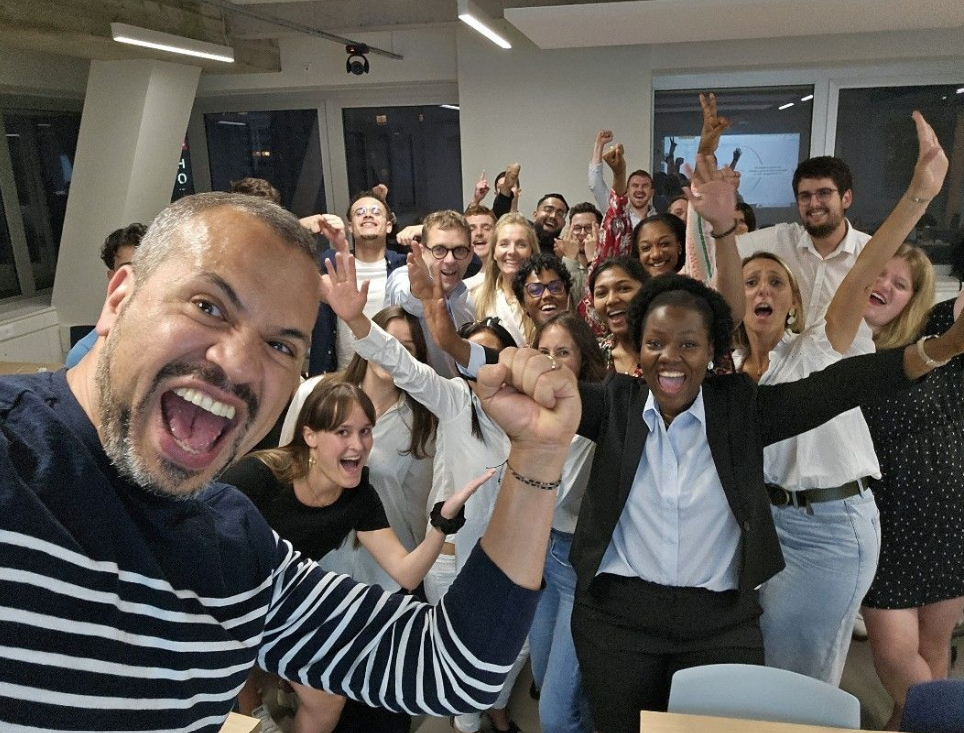 "Inviting our to take part in this type of teaching exercise is fully in line with our approach of creating a solid and lasting link between our programmes and companies," explains Sophie Duché, Partnerships & Corporate Relations Development Manager. 
  "The six partners who accepted our invitation are highly interested in our MSc BD & CGC students' profiles and, in return, our students benefit from relevant advice that they can put into practice straight away – it's a win-win situation!"