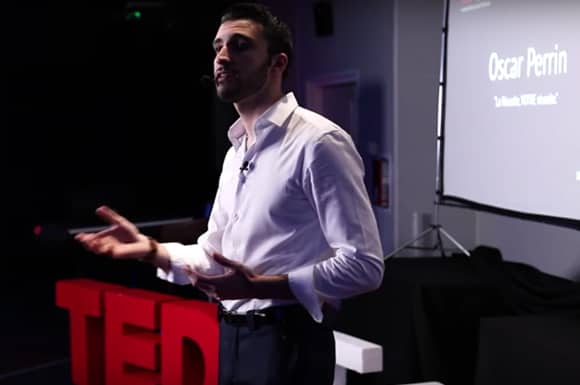 'Success, YOUR success' – a TEDx talk by Oscar Perrin, Master in Management student
Oscar Perrin, a student on the NEOMA Master in Management programme and Commercial Representative intern at Coca-Cola, came to speak at TEDxECE on February 27th, to share his vision of success.
"The main idea of my talk is to get the message across to the younger generation that success in society does not mean the same thing to all individuals. Each human being is different and must develop their own idea of success, according to what inspires them on a daily basis.", Oscar explains.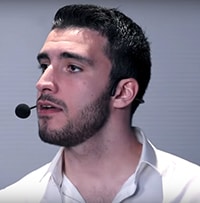 "I would like to share a message concerning the everyday experience of young people, adolescents and students.
The symbol of success today is merely a representation of society, influenced by our social circle and the digital invasion, whereas in reality it should be something that belongs to each and every person. I am convinced that every individual possesses a talent all of their own that only needs to be revealed.
I would like to make all young people aware of this because I believe we are confined by a virtuous circle of fears concerning our professional future, with both pessimism and a lack of ambition.
However, by believing in the unique person we all are with passion and optimism, is becomes much easier to open doors and what yesterday seemed impossible becomes possible to attain tomorrow.
It is with this in mind that I would like to bring a message of hope and motivation."