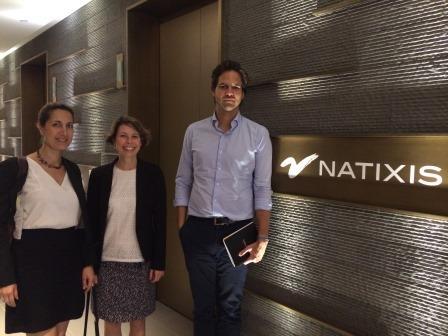 T&CDU at the Global Internship Conference in Boston
The T&CDU took part in the "Global Internship Conference," which took place on 15-17 June in Boston, and took the opportunity to meet our partners at Northeastern University School of Business. Marie-Laure Dahan and Stéphanie Brossard also visited firms in New York and Boston to meet alumni.

On the programme of this trip:

Visits to firms such as TJX Corporation, Akamai Technologies, CIC Cambridge, PRS In Vivo, Natixis, and J.P. Morgan, to learn more about their needs and recruitment processes.
Discussions with alumni based in New York about specific features of their work, and to obtain their advice for our students looking for internships.
A visit to the Franco-American Chamber of Commerce (FACC – NY) to discuss opportunities for students looking for internships in the United States using the J-1 visa.
A dinner was also organised by the co-chair of the New York alumni chapter, Apolline Rillet, in coordination with NEOMA Alumni Association.

These meetings also provided opportunities to enhance our knowledge of markets, recruitment processes, and openings in different professions, and to discuss the School and its future actions that can be developed with the T&CDU and NEOMA Business School students.