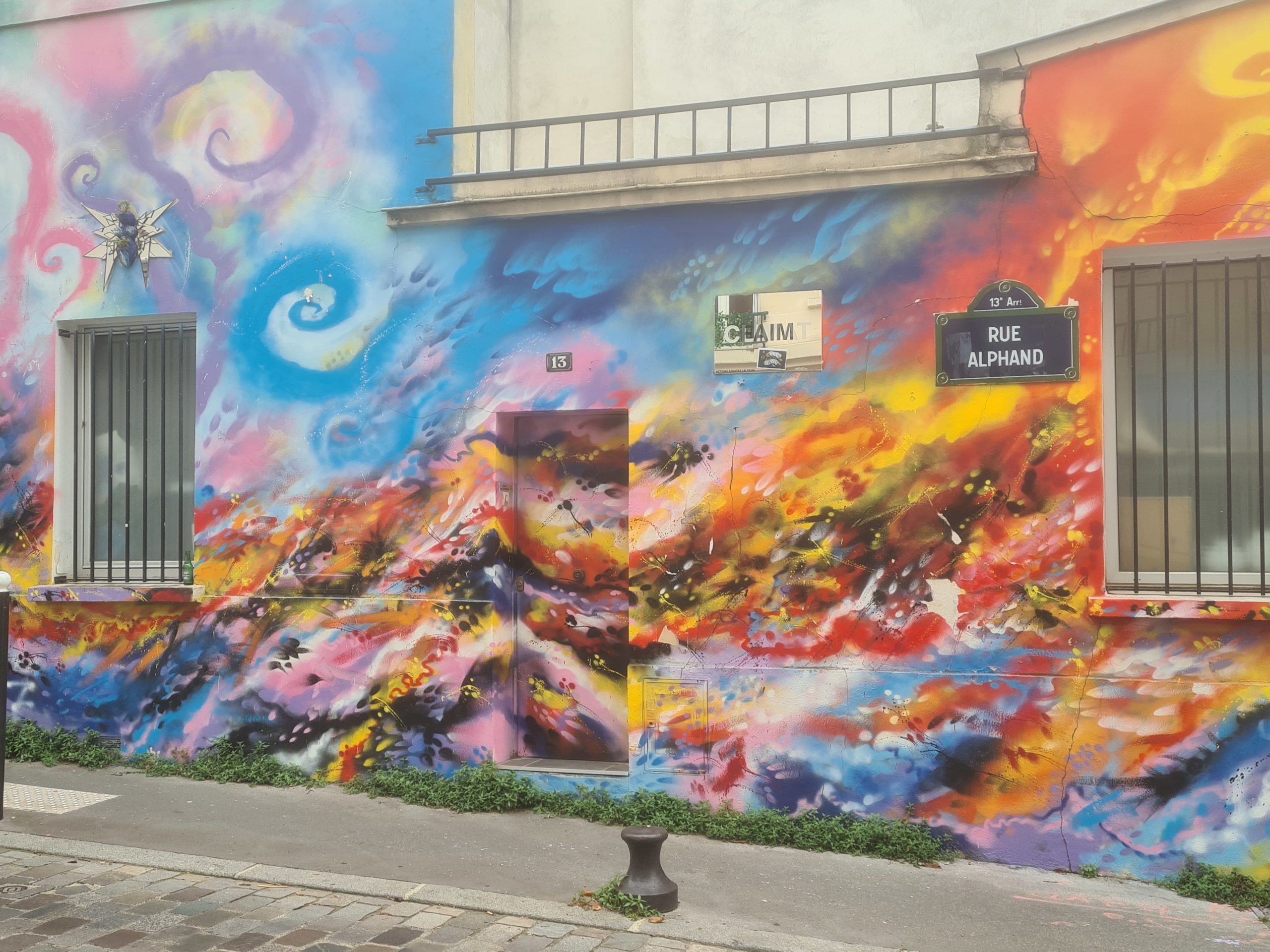 TEMA: an intensive seminar on Street Art
How do we appreciate, defend and promote street art? It's a challenge put to TEMA 1 students during their intensive seminar conducted in English. The idea came to Naomi Vallejo, professor of English in NEOMA, after she participated in the 49th UPLEGESS conference at the École nationale des Arts et Métiers d'Aix-en-Provence, particularly during a presentation on American street art.
Naomi Vallejo and Jacqueline Seymour, who is also a language professor at NEOMA, created this seminar. To build this intensive seminar, the team of teachers from our business school created a wide range of content: tours, debates, exhibitions and role-playing exercises. The classroom was the streets surrounding the NEOMA Paris campus. 
"Students in the TEMA programme enjoy in particular Learning by Doing exercises. They used their knowledge of street art, their analytical abilities and their creativity. And all of this in English, while also bring along their good spirits and a positive attitude," Naomi Vallejo said.
From a pedagogic point of view, this exercise not only helped the students practice their speaking skills in English, research techniques and academic writings skills, but it also brought up the issue of plagiarism.
"This work led to very informative reports on street art in the world, its practices and artists, which the students presented in very different formats, from vlogs and TV programmes to interviews and formal presentations," Jacqueline Seymour, NEOMA langue professor, said.