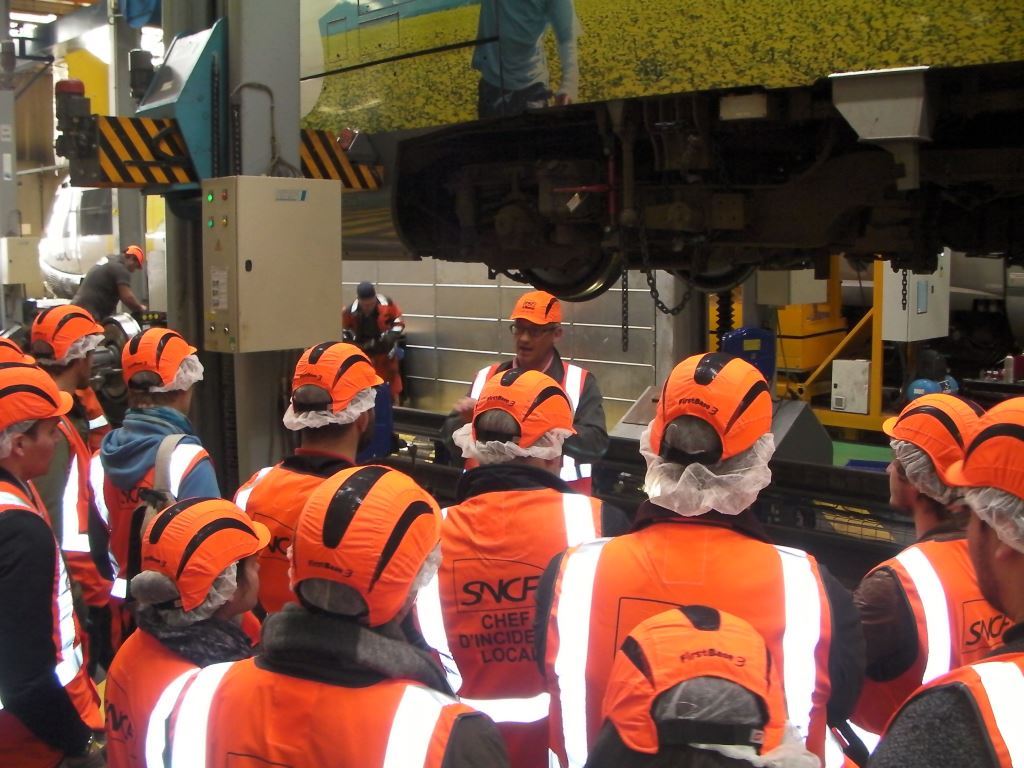 TEMA students visit the SNCF Technicentre in Epernay
On May 3, 2016, SNCF invited first-year students in the TEMA programme to visit its Technicentre in Epernay (rolling stock maintenance centre). This visit was the last in a round of company visits that were part of the 2015-2016 TECHTOUR.

The TECHTOUR aims at showing first-year students different companies involved in all the fields of activity that use new technologies. Over the year, student had the chance to visit and learn about: Crédit Agricole's Innovation Village, EDF and the Chooz nuclear power plant, Nicolas Feuillatte Champagne producers and Maison Fossier Biscuits.

The TECHTOUR is organized along with the guidance services at NEOMA BS, which are set up to assist students in all stages of their educational programme and career development. The TCDU (Talent & Career Development Unit), the Company Relations Department and the TEMA Management work together in order to immerse students from their first year on in business situations, thereby giving them the advantages they'll need for future professional integration.