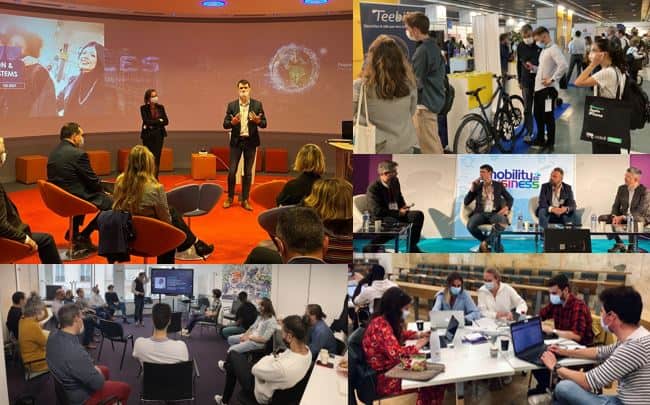 The 10 key figures of the NEOMA Mobility Accelerator
Launched in 2019, the NEOMA Mobility Accelerator provides support for mature start-ups and very small businesses specialising in the mobility sector.  Two years after its creation, Accelerator Head, Gwendal Rozier, gives us a quick overview.
 4 sectors of activity are covered by "mobility": movement of people, logistics, smart city and energy transition
1 acceleration programme 
4 key values : Bespoke coaching on development issues (sales, strategy, communication…)/ Selective outsourcing of certain activities (sales canvassing, Social Network management, etc.)/Launch of #business network/Business social utility challenge
4 months' acceleration for each start-up
6 cohorts integrated
51 accelerated start-ups, including 13 from Normandy and 1 that moved its activity from Clermont Ferrand to Rouen
More than 1.5 million euros' funding raised by our start-ups
€400,000 turnover provided to our start-ups, directly or indirectly 
3 partners: EDF, KPMG and Senalia
95% overall satisfaction rate amongst accelerated start-ups
1 dedicated team of 3 people: Gwendal Rozier, Head, plus Bryan Recher and Safir Hanafi, Programme Managers
"In addition to these numbers, we defend a vision for sustainable mobility that is based on simplicity, optimisation and cooperation between those involved. We embody this vision in the selection of start-ups and in the numerous contributions we undertake throughout the programme, as well as with our partner companies," Gwendal Rozier concludes.