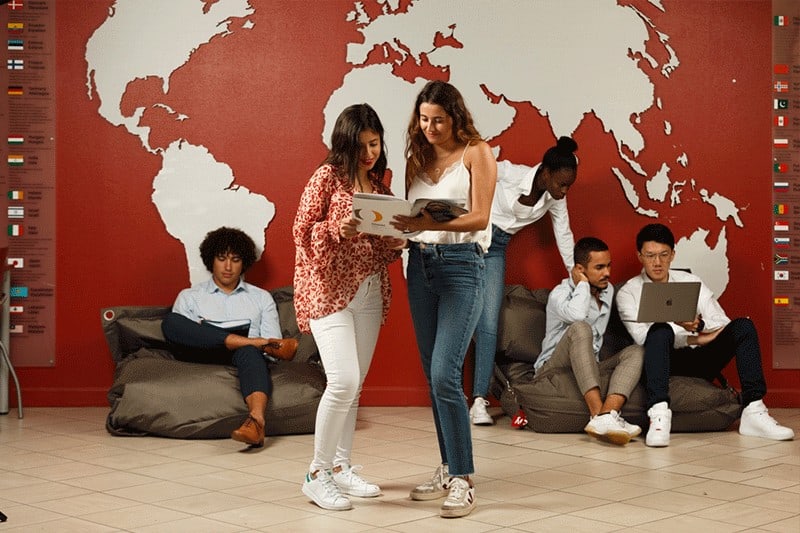 The international dimension at NEOMA: network quality and relevance
NEOMA today has the largest network out of any business school in France and continues to develop a strategy based around two key characteristics: Strong & Relevant.
The largest network of any French business school
The international academic network of NEOMA includes 390 partner universities in 58 countries, with 88% of them being accredited establishments.
This included renowned institutions such as IIM Ahmedabad, IIM Calcutta, Tsinghua University, University of California Berkeley, Universita Bocconi, Rotterdam Erasmus University, Copenhaguen Business School, IE Business School, University of Saint Gallen, etc.
Strong and relevant
"We have a double objective: strengthen our network with prestigious and recognised institutions and respond to the new international mobility aspirations of our students," Delphine Manceau, NEOMA dean, said.
The school is thus pursuing its international development with a strategy based around two key characteristics, Strong & Relevant, which aim to combine the network's quality and relevance.
NEOMA is also taking into consideration the wishes of its students and expanding its network with destinations that the students are most interested in. "By doing a close analysis of our students' mobility wishes, several trends rose to the surface, and it seemed essential to us to focus our strategy on the most requested regions," said Céline Davesne, associated dean of NEOMA Programmes and International.