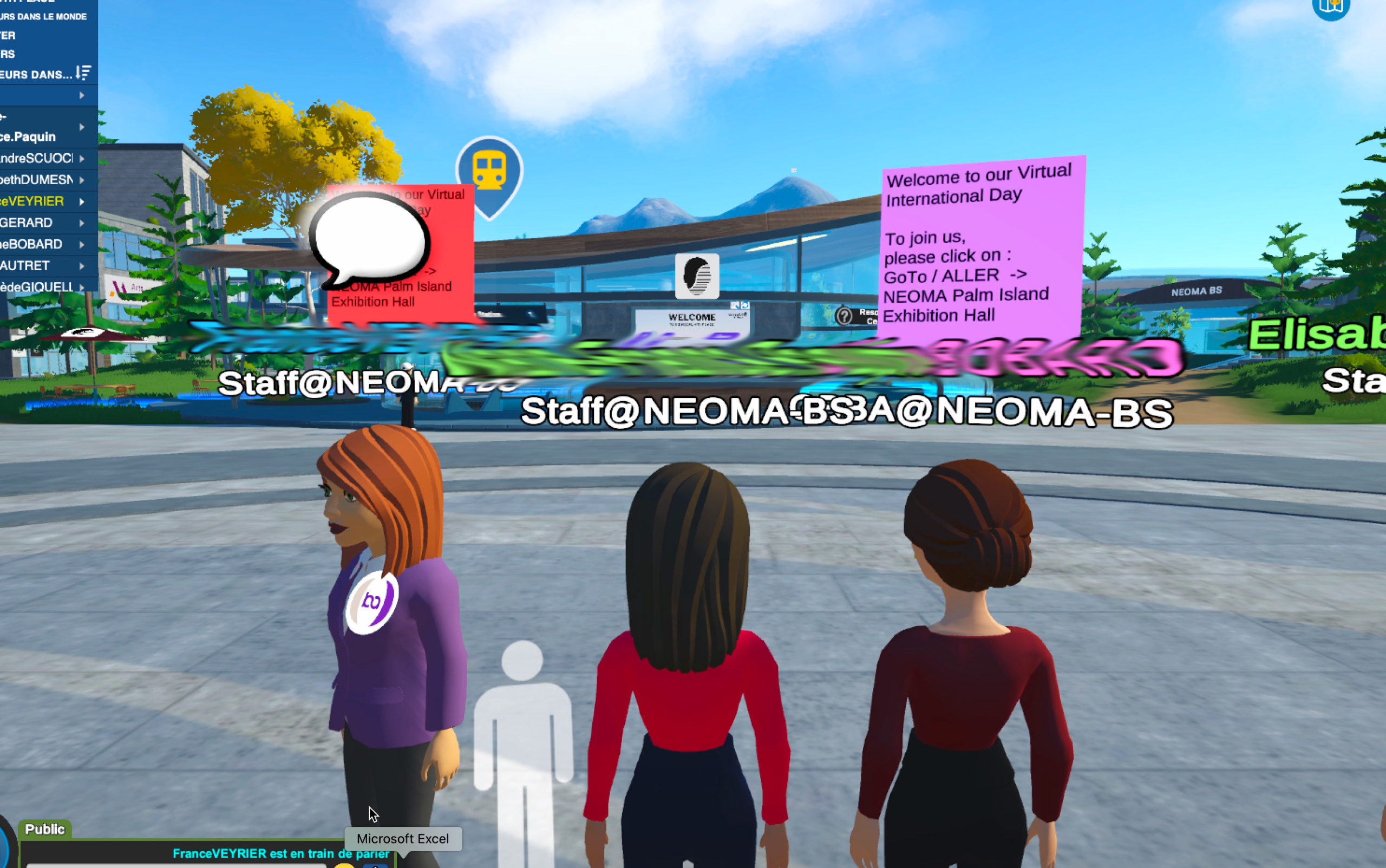 The International Virtual Day in a brand new campus
On 31 January, International Virtual Day took place on the brand new NEOMA virtual campus. After being active for more than two and a half years, the virtual campus has been updated. It's now bigger and more open, stable, integrated and collaborative than ever.  
International virtual Day is an event not to be missed by students who want to go abroad. It provides the chance to meet partner universities, with more of sixty of them in attendance, and talk with those who have already travelled to the four corners of the globe. More than three hundred students in total were represented by their avatars, which were able to enter the event, walk around, attend presentations, participate and talk, just like in real life.
In this way, NEOMA continues on its path of incorporating virtual reality and immersive technologies.
Thanks to NEOMA's partner for their contribution: Xi'an Jiaotong-Liverpool University, Institute of Management Technology, Ghaziabad, IE University, KU Leuven, zu Köln University, John Carroll University, ESCA Ecole de Management, Universidad de Monterrey, etc.