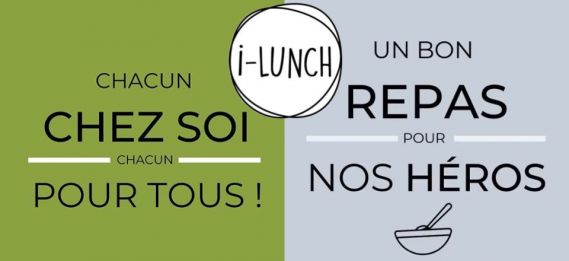 The start-up I-Lunch providing free snacks for parisian care workers
I-LUNCH, the start-up founded by Victoria Benhaïm with the support of the NEOMA Incubators, has mobilised all its energy in support of Parisian care-workers by distributing snacks and fruit baskets since the start of the confinement.

The I-LUNCH initiative, involving the distribution of healthy snacks (goji berries, almonds, hazelnuts, raisins, sunflower seeds) to nursing staff in a number of Parisian hospitals, is 100% free-of-charge.

To find out who this act of solidarity could benefit, Victoria Benhaïm, 2014 Master in Management graduate and start-up founder, contacted the hospitals directly and asked her own network. She is now in direct contact with the Director of the Paris Public Hospitals (AP-HP, which counts almost thirty Parisian hospitals) to organise deliveries according to needs.



Meanwhile, I-LUNCH has also launched a challenge initiative called "Cooking With What you Have in the Cupboard" as a contribution to the #RestonsChezNous (StayAtHome) movement.

Find out more or share your confinement recipes, by visiting the I Lunch Instagram or Facebook pages.

Massive kudos to I-LUNCH and its founder for this fantastic display of solidarity!​