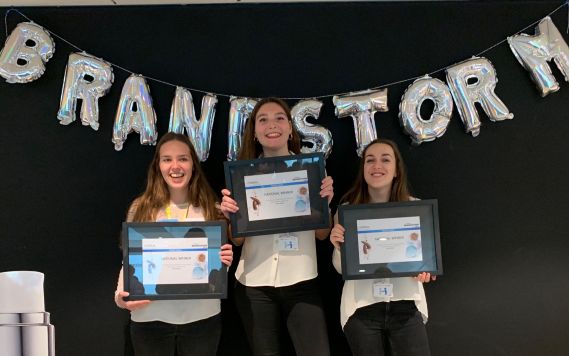 Three NEOMA BS students win the national final of the 2019 L'Oréal Brandstorm Challenge!
Three students from the Masters in Management programme represented France and NEOMA BS with their Techcare concept during the international final for the global giant in the cosmetics industry. A talk about this extraordinary experience.
The Brandstorm L'Oreal Challenge is an international competition that attracts the most ambitious young talent from all over the world every year. A total of 34,000 students from 63 countries, all working on innovative ideas for the cosmetics industry. This year, all the teams were invited to focus their ideas on one specific theme: the creation of a future customer experience related to skin care for health-conscious consumers.


Among the teams involved, Clara NANGERONI, Camille DIDIER and Anne-Sophie BOUGEARD, three NEOMA BS final-year Master in Management students, specialising in Marketing. "When we heard about this competition, we jumped at the chance despite the limited time we had before the French qualifying rounds," says Clara NANGERONI. "At the very beginning, there were 16 teams from the most prestigious French Business Schools. After a first phase where we had to distinguish ourselves in an inspiring Hackathon, we were finally selected for the national final. We then had a month to develop our concept further. It's then that we were able to count on the support of the entire school. On the help and advice of our marketing teachers, Françoise COLLARD and Aude GIRARD on the one hand, and on the unfailing support and complete commitment of our classmates on the social networks on the other. Proof of this is our first place in the Instagram Competition organised for the challenge. Finally, we were also able to count on the support of some of L'Oréal's experts to help finalise our project."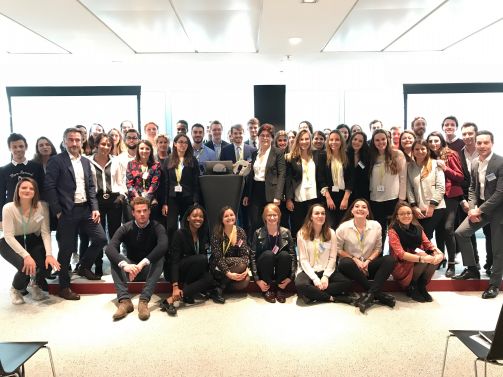 "We never imagined we would find ourselves in such a position!"
On April 17, the eight finalists were invited to the headquarters of L'Oréal Paris to pitch their concept. First, they presented their full project to a jury of L'Oreal managers during a TechFair.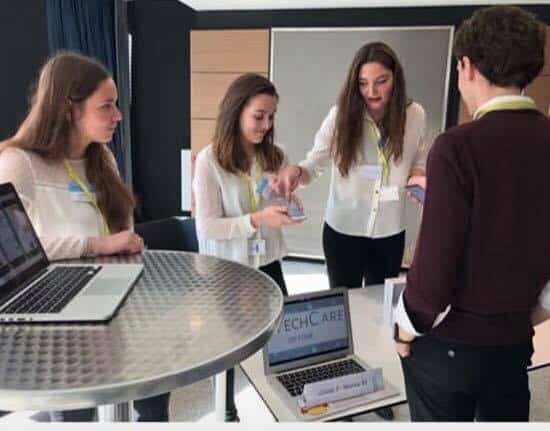 "Our TechCare concept is based on a holistic experience. Our idea is to propose, via a selfie taken with a specific application and data from a personal information form filled in by the customer concerning their daily routines, a selection of three products and samples adapted to their skin needs. It also provides an opportunity to offer some recommendations on how to improve the user's lifestyle. An offer that will then be completed by a visual post-treatment analysis and a precise assessment of the gains in terms of skin quality" explain the young women. An innovative approach and an ambitious concept that certainly convinced the jury as the three NEOMA BS students won the national final! "We never imagined we'd be in such a position! You can imagine how happy we are!"