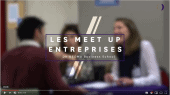 Two Business Meet Up events to discover the Graduate Programs
For the latest Business Meet Up held on both the Reims and Rouen campuses on January 24th, 8 companies had the opportunity to meet NEOMA BS students and present their Graduate Programmes over a round table discussion followed by individual meetings.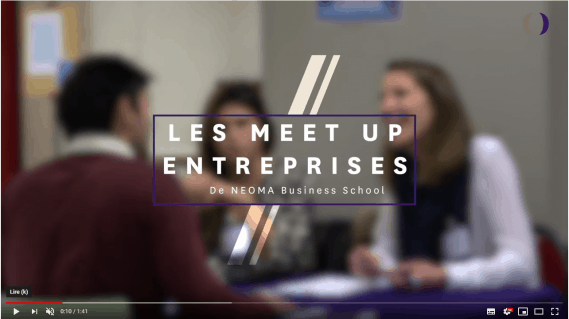 View the Meet Up Entreprise video here >>>


Quite often overlooked, the Graduate Programmes are the first jobs intended as a real career boost for young graduates with five years of higher education. The length of the Graduate Programmes vary from 1 to 5 years depending on the company and is a period during which the young graduates try their hand at a range of different positions and functions in a company both in France and abroad. These programmes allow talented newcomers, identified as high potential by companies, to learn about the company and develop quickly. The Graduate Programmes with Carrefour, FM logistic, Keyrus, Kuehne&Nagel, Michelin, Stef, Unilever and Uniqlo were present for this Meet Up event held on the NEOMA BS campuses in Reims and Rouen.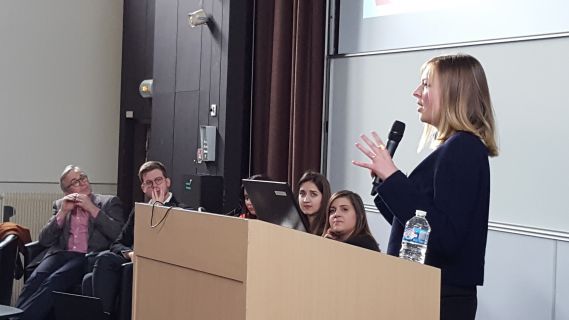 Louise Lemahieux (Unilever) NEOMA BS alumni, describes her career on the "Graduate Program"

During a round table discussion, employees from each company, many of whom are graduates themselves, presented the range of opportunities their different Graduate Programmes offer to students. While these programmes are relatively unknown to students, they were warmly welcomed, as this student testifies: "I found this conference really useful and informative: I was not familiar with these Graduate Programmes and I am now seriously considering applying when I start my professional career."

The accounts given by the employees of the invited companies, who followed a Graduate Programme themselves, were highly appreciated by the students, both in relation to the experiences shared and the professional opportunities offered. "Being able to meet people who have completed a Graduate Programme was a huge bonus," says one student. "This gives us the opportunity to envisage some of the career opportunities available to us."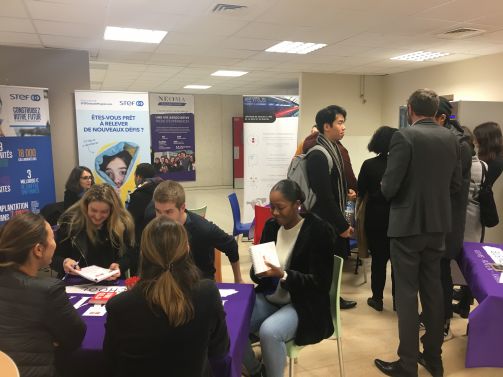 Following the round table discussions, the Meet Up mini forum is an informal opportunity for students and companies to continue and take their dialogue further.

Following the presentations, the mini-forum allowed students and the participating companies to discuss further. Practical aspects, recruitment conditions and formalities were discussed around the companies' stands. "The forum allowed us to meet professionals and former students. It was more than a presentation of the Graduate Programmes. Real encounters with a real objective: to help us in our careers."
The event has already proved fruitful as several students have begun the recruitment process.

FOR FUTHER INFORMATION

Companies: to take part in the next Meet-Up Entreprise
Contact :


Pauline Maltret – Head of Business Relations Development


 03 26 77 46 30 - 07 63 18 85 60 - pauline.maltret@neoma-bs.fr


Caroline Quesnay - Head of Business Relations Development


02 32 82 58 68 - 06 08 76 83 39 - caroline.quesnay@neoma-bs.fr

Companies: To become a partner:
Make an appointment here: https://neoma-bs.fr/professionnels/devenir-partenaire
Or contact:


Pauline Maltret - Head of Business Relations Development


 03 26 77 46 30 - 07 63 18 85 60 - pauline.maltret@neoma-bs.fr


Caroline Quesnay - Head of Business Relations Development


02 32 82 58 68 - 06 08 76 83 39 - caroline.quesnay@neoma-bs.fr