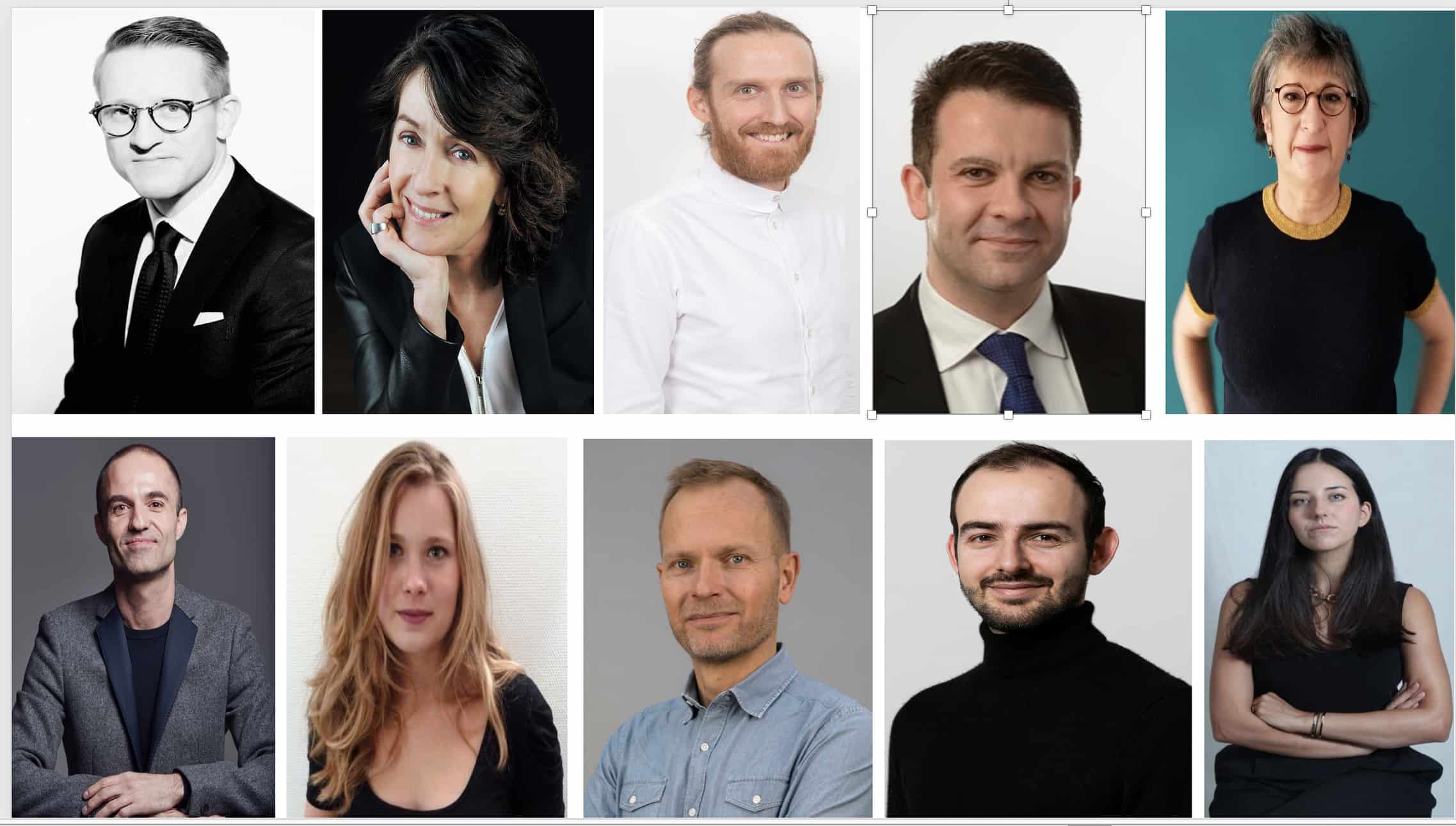 Two weeks with luxury industry top-professionals
With two weeks of masterclasses conducted by top professionals of luxury industry, the first semester courses of the MSc International Luxury Management (IMLux) programme ended on a high note.
An impressive lineup of luxury industry professionals and consultants
One of the highlights of the IMLux programme, the Paris Study Tour, also virtual this year due to the pandemic, took place from January 25 to February 5, 2021.
During the two-weeks, luxury industry experts shared their experience with the students. Among them, were three NEOMA graduates showing the way to the next generation!

Asked about his impressions of teaching in the Paris Study Tour, Florian Tavernier, a NEOMA alumni and Global Retail Operations Manager for Balenciaga said: "I know how important and insightful it is for students to discuss with people working in the industry. I really enjoyed this moment of sharing, transparency and feedback, and I'm super glad all students played the game of being themselves."

"The objective was to both expose students to several sectors of the luxury industry such as hospitality, fashion, perfumes and cosmetics, jewellery, and watches, and different aspects of the business so as to ensure an in-depth and encompassing learning experience. I am really grateful to all the professionals who participated:
Tancrède de Lalun, Merchandising Director, Balmain; Nathalie Flieder, Merchandising Director, Coty; Isabelle Hossenlopp, consultant; Edouard Keller, Director, Carlin Creative Trend Bureau (NEOMA MiM2012); Kenza Keller, Founder talm skincare (NEOMA MiM  2012); Gerald Krischek, General Manager, Prince de Galles Hotel (Marriott group); Arnaud Martin, Founder Takumi Agency; Sébastien Santos, consultant; Florian Tavernier, Retail Operations Manager, Balenciaga (NEOMA MiM 2014); and Emeline Vogel, Visual Merchandising Director, Christofle, " said Dilip Subramanian, IMLux programme director.
"It's like a complete guide before you begin your own professional journey"
IMLux students were equally enthusiastic and satisfied with the study tour despite the absence of physical contact.
Oshin, a student from India, found the "most attractive thing about the Paris Study Tour was the diversity in topics with professional speakers from different spectrums of luxury".
Harigui, from China, was extremely happy to "have had the opportunity to listen to top professionals who provided the most detailed and useful information. It's like a complete guide before you begin your own professional journey."
Alessandra, from Italy, said that "the possibility of meeting, talking and asking questions to experts allowed me to better understand the real processes within the industry."
Edouard, from France, particularly appreciated the passion and storytelling abilities of the speakers. "Each masterclass gave a comprehensive overview of a sector based on concrete examples. The Study Tour was a wonderful experience for me to develop new abilities and skills."
Finally, Céline from Germany, believed the Study Tour enabled students to not only "dive into the great business expertise of experienced professionals, but also to seize a unique chance to network, and discuss about career opportunities in the field. It was a 360° experience".