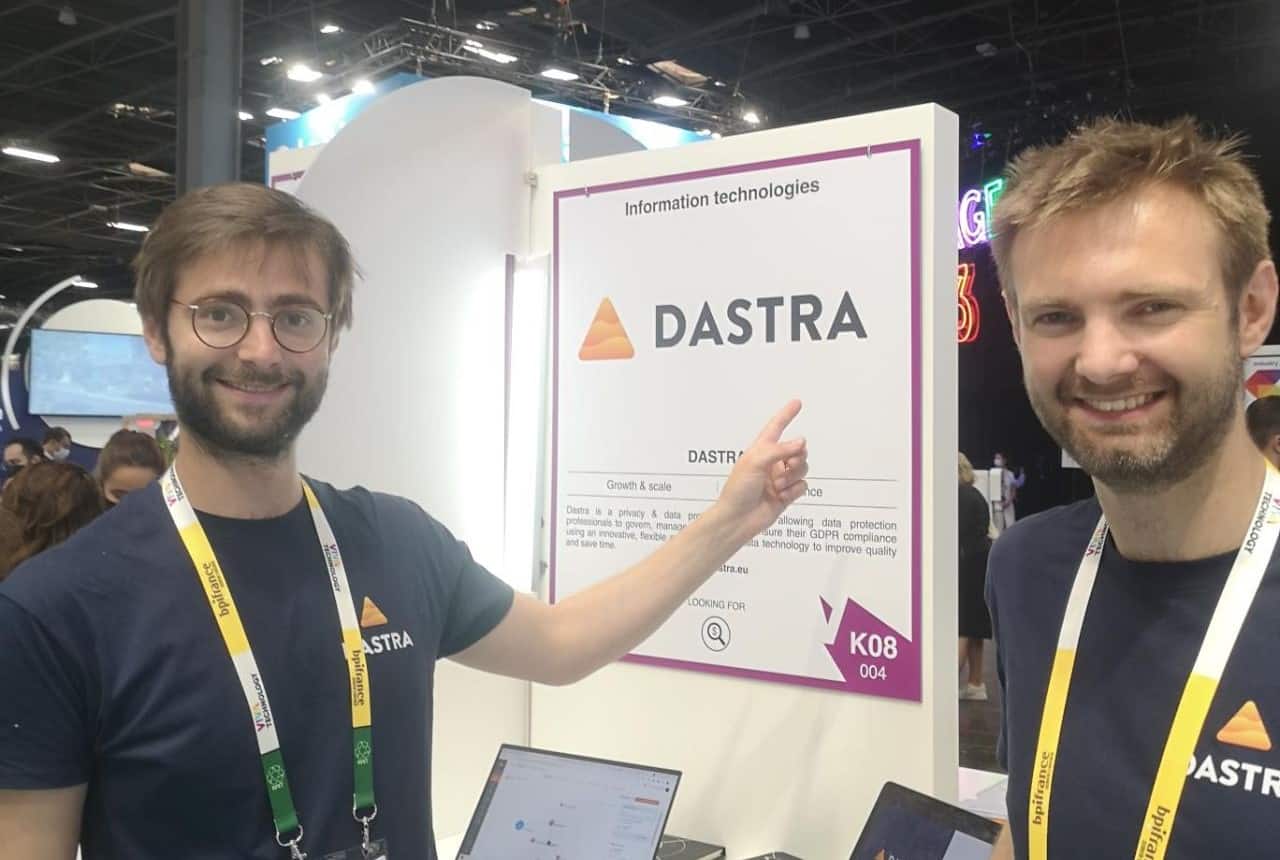 "We're moving towards responsible, self-governing tech. It's good news."
Viva Technology, the major European event focused on start-ups and technology, was held from 16 to 19 June. Romain Bidault, NEOMA MiM graduate and cofounder of Dastra (see below), which is currently incubated at the NEOMA Start-up Lab, was one of the exhibitors. He took time to share his impressions with us.
How would you define the 2021 Viva Tech event overall?
For me, Viva Tech is where the world of innovators meets and tries to push boundaries. Today we recognise that French technology businesses are starting to have greater clout on the markets. They are now looking not just at French markets, but foreign ones. They also have greater financing capacity.
We also see a certain drive for innovation among Europeans. For example, I saw a lot of initiatives led by French and European engineers. Thierry Breton, European commissioner responsible for the internal market and digital technology, brought up regulation needs as a means of instilling confidence among players and on the markets. We're moving towards responsible, self-governing tech. It's good news.
Viva Tech by the numbers
140,000 visitors, with 26,000 attending in person and 114,000 digitally on its paid platform
More than 119 million people from 149 countries involved through social media
More than 500 innovations
1400 exhibitors, with 60% in person
400 speakers from around the world
An ephemeral 24-hour news channel, VivaTech News, seen by more than 4.4 million single visitors
What are the three innovations that made an impression on you?
It's hard to choose. There were a lot of them. But I saw a lot of new things in the mobility sector: a 100% electric, self-piloted air taxi; a very creative Renault stand with its electric micro vehicle intended for the "last mile."
I also noticed several medical initiatives. Like Runblind, smart-headgear that will revolutionise the lives of the visually impaired. It is equipped with an integrated 3D dynamic system, connected to Google Maps, that visually impaired people can use to guide themselves, particularly when running or participating in sports.
There are also a lot of innovations focused on new ways of working. Videoconferencing tools are developing with some being interactive while others are immersive.
And for your start-up Dastra, what conclusions did you draw from attending Viva Tech?
Our business uses a SaaS programme to help all types of companies and public bodies respond to their personal data obligations whether processing medical data or HR and marketing data. We had a lot of qualified contacts in different sectors such as public authorities, industry and manufacturing and digital healthcare. We had some very interesting meetings on these topics.
Dastra in brief
Created in 2020, Dastra helps companies comply with the GDPR.
The French start-up offers a collaborative Plug & Play programme that simplifies GDPR management and automates personal data protection. It currently includes as its customers: the Saur group, the Iqera group, Alan, Blablacar, Clermont Foot and more.
Since September 2020, Dastra has been incubated at NEOMA Start-up Lab and IMT Starter.
VIVA TECH : bubbling up to 2021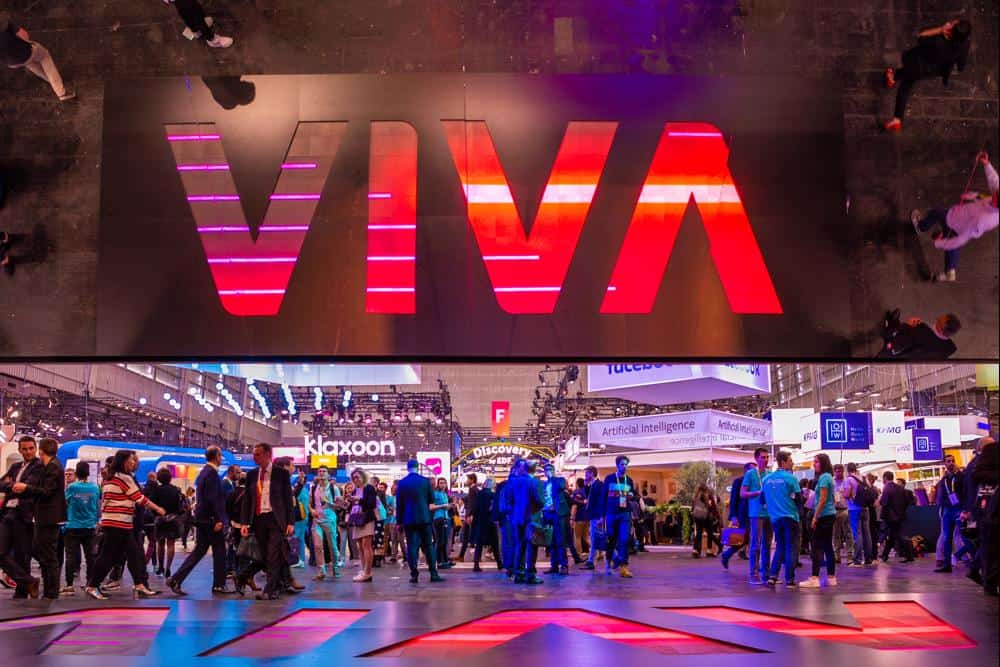 The event had no less than 26,000 visitors, amounting to 5,000 people over 25,000 m2 with more than 840 exhibitors. Despite the restrictions, the Porte de Versailles exhibition hall in Paris, where the 2021 Viva Tech was held, was a spectacle that positively sparkled. Was it the joy of re-establishing human contact? Definitely. Was there the wonderful dynamic that tech is experiencing today? All of the people who attended the 5th year said as much. In any case, curious people from every generation filled the aisles, fascinated by utterly amazing innovations that hurled them into the future. A great event that featured a list of prestigious speakers: CEO of Apple Tim Cook, Facebook founder Mark Zuckerberg, French president Emmanuel Macron, to mention only a few. And it finished off with a concert that blended AI and tech, of course.