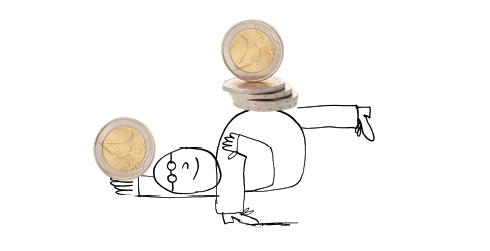 What is the link between agility and performance?
The Centre for Leadership and Effective Organisations at NEOMA Business School in collaboration with goetzpartner has published 'The Agile Performer Index',the result of a study over several months which points up very clearly the direct link between organisational agility and business performance.


Agile businesses are 2.7 more efficient than others
This index was carried out by questioning 285 directors and senior management of businesses via a questionnaire of more than 40 questions related to the 14 factors making up the 4 agility dynamics. From this the following emerged:


Businesses may be classified in 4 categories according to their agility level

Agile businesses are on average 2.7 times more effective than their competitors
There is a gap in agility perception within a business between senior and middle management (by 6 to 15 points according to the agility dynamic being observed)
There is sometimes an inverse link between the expected digital maturity and the agility level

• European businesses are more agile than American businesses
SMEs are often more agile than large groups
The 4 dynamics of organisational agility
To measure the organisational agility level of businesses, 'The Agile Performer Index' was based on the adoption level of the 4 dynamics identified by Chris Worley, Strategy Director of the Centre for Leadership & Effective Organisations at NEOMA Business School, working with a team of researchers /consultants, as follows:


STRATEGY: An agile organisation regularly revisits its objectives, its direction and its market positioning. To do that its culture must have one essential characteristic: an environment in which every person may challenge the status quo with impunity.
PERCEPTION: An agile organisation pays particular heed to its external environment. It evidently anticipates and interprets changes in this environment better than its competitors. It clearly identifies opportunities and threats.
EXPERIMENTATION: The experimentation phase encourages managers' creativity. It encourages them to test ideas that are innovative and different. The business is therefore always in a state of learning and adapting.
IMPLEMENTATION: These strategies, observations and experimentations give rise to products, operations, structures and systems which generate economic value for the business. Agile organisations especially favour the development of new capacities, new strategies and new management models.
For more information :