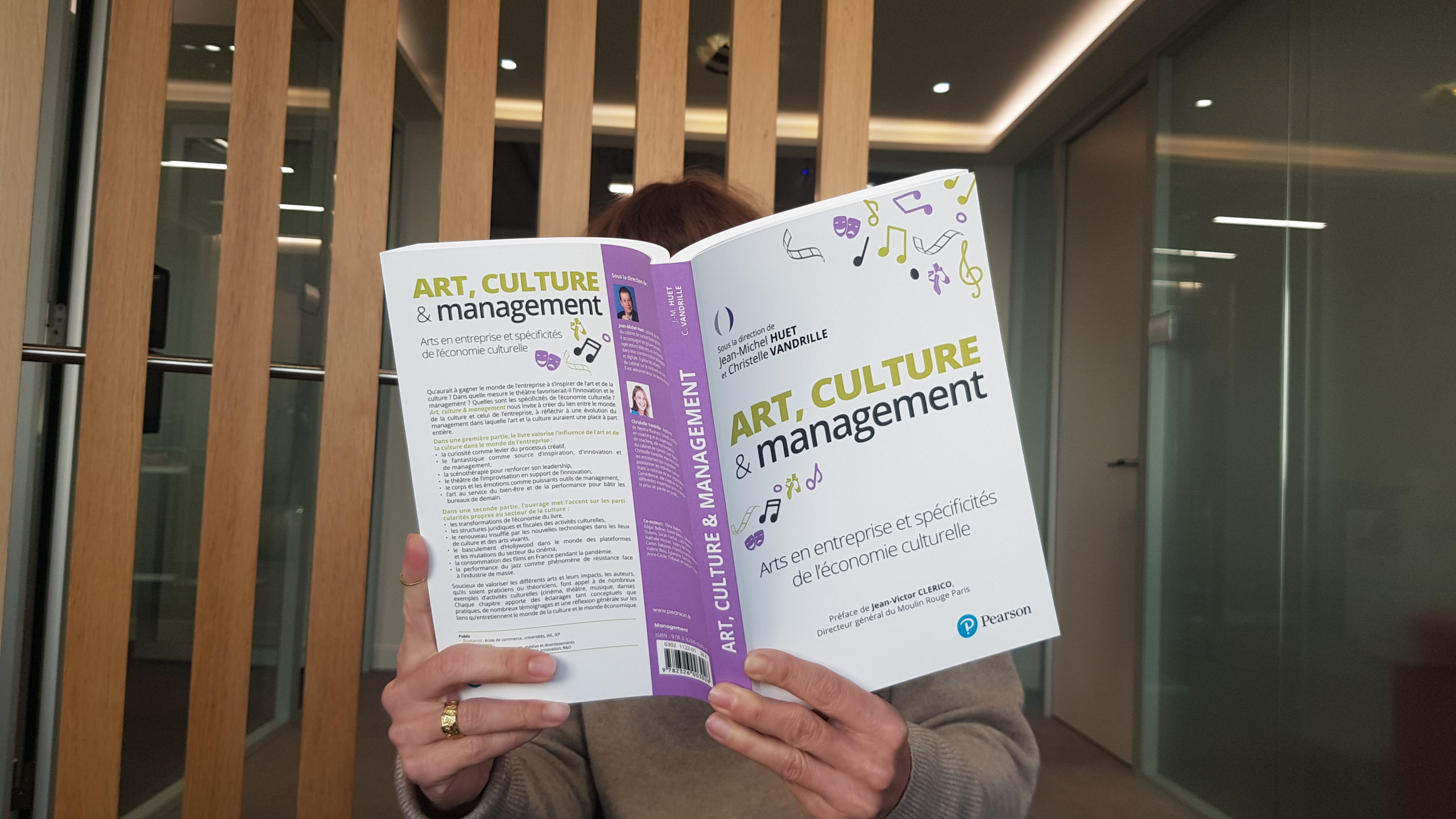 When the cultural world benefits the business world
How can art and culture benefit the world of business? To what extent could the theatre promote innovation and management? The book Art, Culture & Management, released in November 2022 by Pearson publishing, explores the possible exchanges between these two realms.
In the first section, the book highlights the influence of art and culture on the business world:
curiosity as a force in the creative process
fantasy as a source of inspiration, innovation and management
theatre therapy to strengthen leadership skills
improvisational theatre supporting innovation
the body and emotions as powerful tools for management
art supporting well-being and performance to build the office of tomorrow
In the second section, the book emphasises the special features of the cultural sector:
transformations in the publishing/book economy
legal and fiscal structures of cultural activities
resurgence of cultural and performing arts venues, injected by new technologies
the upheaval facing Hollywood due to the advent of viewing/streaming platforms and the changes in the film industry
film consumption in France during the pandemic 
jazz performance as a phenomenon of resistance against the mass production industry
Link to the publishing house to buy the book: 
Several authors contributed to the book Art, Culture and Management:
Elina Badetz (MBA '00) | director of tertiary services at EDF
Edgar Bellow | associate professor at NEOMA BS
David Bitton (MiM '94) | founder of DB&A
Sébastien Dubois | professor in the Strategy department at NEOMA BS
Sarah Farhat (Cesem '10) | lawyer at the Paris Bar, Delsol
Lotfi Hamzi (MBA '12) | professor at Neoma BS, head of the Strategy and Entrepreneurship department
Nathalie Hecker (MiM '88) | co-founder of Murs Porteurs
Jean-Michel Huet (MiM '97) | associate at BearingPoint
Valery Michaux | Professor of strategy at Neoma BS
Carlos Rabasso | associate professor at NEOMA Business School
Javier Rabasso | university lecturer (HDR) Literature and Humanities department at Université de Rouen
Valérie Riou | Trends and future insight director at Orange
Eglantine Tancray (MiM '00) CEO of Taylor River
Anne-Cécile Thibault (MS '08) | director of communication and digital marketing at Carrere
Gaétan Trigot (MiM '17) | producer at Pentacle Productions
Christelle Vandrille (BSc '99) | founder of Com' Nyima
Preface by Jean-Victor Clerico (MiM '12), general director of the Moulin Rouge Paris
All royalties are donated to the NEOMA Foundation.