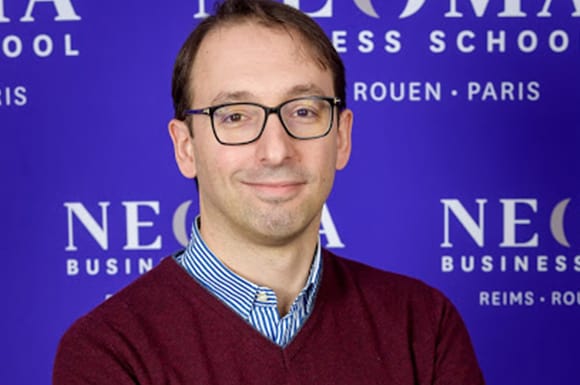 Would scapegoating be efficient in crisis communication?
Paolo Antonetti, Professor of Marketing at NEOMA, examines company responses to crises in an article published in November 2019 in the Journal of Business Ethics.

In "When Blame Giving Crisis Communications are Persuasive: A Dual Influence Model and Its Boundary Conditions", Paolo Antonetti and his co-author, Ilaria Baghi (University of Modena and Reggio Emilia, UNIMORE), questioned whether accusing an individual in the event of a crisis and justifying this accusation could be effective in certain situations.
The two authors' work concludes that stakeholders often react negatively to such actions as they are perceived as an attempt to deny responsibility.
Nonetheless, by examining four different experiences, the research shows that in certain situations an accusation may yield a more positive result than an apology or lack of communication by the company as it can reduce the risk of negative word-of-mouth communication.
In addition, the two co-authors wanted to propose certain guidelines on how to formulate crisis management messages that would be acceptable to the various stakeholders.
>Read the article "When Blame-Giving Crisis Communications are Persuasive: A Dual-Influence Model and Its Boundary Conditions", Journal of Business Ethics (Nov. 2019)