360° Communications Expertise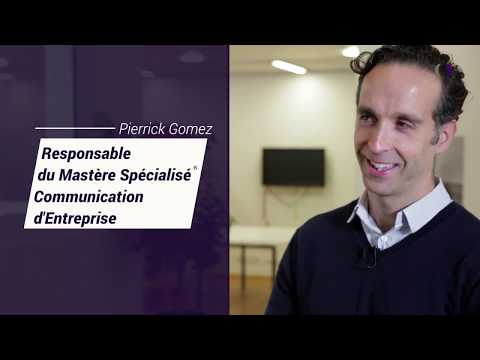 Programme presentation
The Corporate Communications Strategies programme trains multi-skilled experts to develop and implement communication strategies and adapt to new challenges in their profession: digital transformation, globalisation, etc.
After more than fifteen years of existence, the Corporate Communications Strategies programme has a large network of alumni holding important positions in agencies and with advertisers that our graduates can count on for support.
The programme lasts twelve months in a part-time format, meeting on Thursdays, Fridays and Saturdays every fifteen days. Its part-time schedule is compatible with professional activity.
It is made up of seven specific modules that gradually introduce all of the necessary stages for implementing a corporate communications strategy.
Two continuous, cross-functional modules complete the curriculum.
A network that you can count on throughout your career!
5 good reasons to join the programme
More than fifteen years of expertise in corporate communications

A network of more than 500 graduates

Programme recognised as being among the best in its fields of expertise: No. 2 in France (2021 Eduniversal Ranking of Best Masters, AM and MBA)

An innovative, professionally oriented pedagogic approach: agency projects, preparation for Google Analytics certification, business games, etc.

20% of the seminars are conducted in English in order to prepare students to work in an international environment

A work-linked training programme boosting entry in the professional world and tuition funding assured through professionalisation contracts
Programme objectives
The Corporate Communications Strategies programme is intended for students and professionally active managers who want to undertake additional training and specialise in all the professions associated with communications. The programme gives students the opportunity to master communications in a 360° approach while embracing the digital transformation. This programme trains communications experts who work in advertising and different communications agencies.
Skill sets
RNCP title: Manager communication d'entreprise (file no. 34199: https://www.francecompetences.fr/recherche/rncp/34199/)
This programme enables students to:
Define the corporate communications strategy
Set up and guide a company's overall communications
Oversee a project using project management tools and/or techniques
Optimise a communications strategy for a company by using the relevant levers
Manage people and drive change
This programme is accessible via the « VAE » (awarding a qualification based on relevant professional experience).
Programme highlights
GOOGLE ANALYTICS AND GOOGLE ADWORDS
The Advanced Masters classes prepare students for obtaining these certifications that validate the understanding of the fundamental principles of web analytics and on-line advertising.
PHOTOSHOP
Training that aims to develop visual-creation expertise.
SIMBOUND SIMULATION
This simulation offers students the chance to step into a company's shoes and develop their digital communications strategy.
PARTNERSHIP WITH INTUIT LAB
Familiarisation with design and graphic creation tools.
CONFERENCE ON NEW COMMUNICATIONS CHALLENGES
Conferences are organised throughout the year on the new challenges of communication.
COMPANIES PARTICIPATING IN THE PROGRAMME
Orange, Procter & Gamble, Aegis Dentsu, PMU, McDonald's, L'Oréal, Le Clan, The Metrics Factory, RWC, Consumer Islands, etc.
Professional thesis*
The professional thesis is a project whose purpose is to identify an issue important to companies and respond to it by using a conceptual approach and empirical research. This project must lead to practical recommendations for companies. Its additional purpose is to help students acquire technical expertise while also developing important soft skills for the job market: critical thinking, complex problem resolution, etc.
* Within the framework of preparation for a RNCP diploma, the professional thesis is replaced by a Masters dissertation.
Evaluation procedures
The programme is recognised through a dual validation:
Ongoing assessment: evaluations conducted throughout the length of the programme in the form of individual or collective reports to be submitted
A professional thesis: submission of a written document and an oral defence before a jury made up of 2 tutors and the programme directors
At the end of the programme and after a validation of the ongoing assessment and professional thesis, the Level-7 RNCP of Corporate Communication Manager degree is awarded to the participants.
If some modules were not validated and thus no credits were earned, the programme participant can redo the evaluation during a period set up for this purpose.
The part-time format allows you to remain at your company and promotes your entry and development in the professional world
2019 key figures
Sources: 2019 young graduate employment survey
100% of students find a job within 6 months

Gross average salary: €38.9k per year
Targeted professions
Communications director
Digital communications project manager
Events manager
Public relations officer
Social media manager
Strategic planner
Advertising manager
Communications consultant
Our students positioned in companies
99% of students have professionalisation contracts.
They have positions at the following companies: AMUNDI ASSET MANAGEMENT – EDF PEI – TOTAL – XELYA – OCTOLY – SANOFI – EPF – COCA-COLA EUROPEAN PARTNERS – EDENRED – AGENCE POUR LA PROTECTION DES PROGRAMMES – STADE DE REIMS – THE ESTÉE LAUDER COMPANIES – CITÉ DE L'ARCHITECTURE & DU PATRIMOINE – E.LECLERC (GALEC) – UZIK – BNP PARIBAS PERSONAL FINANCE – SOLYS – SAINT-GOBAIN – LVMHDOM PÉRIGNON – ENEDIS – ARDIAN FRANCE – FREYSSINET – OMNICOM MEDIA GROUP – ODDO BHF – ESSEC ALUMNI – E.LECLERC (GALEC) – VALEO – HYLINK DIGITAL SOLUTIONS – DOMAINE CLARENCE – DILLON – MEDIATISER.TV – OFFICE DU TOURISME ET DES CONGRÈS DE PARIS – OLEO100 – L'ORÉAL – PARIS SAINT-GERMAIN – SHISEIDO – HP France
Results indicators
3,4
Satisfaction Rating
 (out of 5)
1,4
Average job search time (month)
100%
Insertion rate at 6 months 
95%
Graduation rate 
2019-2020 data
Three minutes to apply to Corporate Communications Strategies programme – advice from Coline Berthier, Recruitment and Class Manager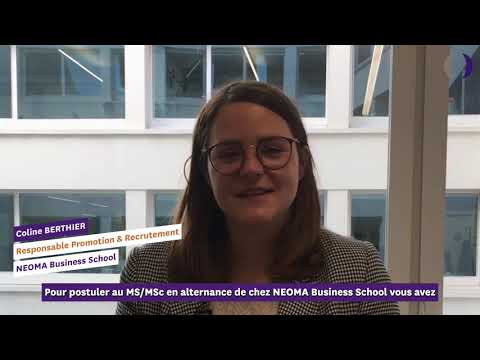 Eligibility
This programme is intended for young graduates who want to develop a specialisation or earn a double skill and professionals who want to complement their skills.
| Entry level | Year 1 | Year 2 | Degree |
| --- | --- | --- | --- |
| Master's Degree/four-year Bachelor's degree + three years of professional experience/four-year Bachelor's degree (30% of class)* |   | Part-time Advanced Masters (AM) | Advanced Masters (AM) accredited by the "Conférence des Grandes Ecoles" |
| Four-year Bachelor's degree or three-year Bachelor's + three years of professional experience | | Part-Time Master of Science | Master of Science / Level-7 RNCP certification |
| After a three-year Bachelor's degree | Preparatory Year | Part-Time Master of Science | Master of Science / Level-7 RNCP certification |
*We accept applications from students holding one of the following diplomas :
Engineering degree accredited by the « Commission des Titres d'Ingénieur » (CTI list)
Degree from a Management School accredited to deliver the national « Grade de Master » (CEFDG list)
Postgraduate degree accredited by university authorities (DEA, DESS, Master's degree, etc.) or a professional Master diploma
4-year Bachelor's degree or equivalent, for students with at least three years of professional experience.
Level-7 RNCP certification
International degree equivalent to the required French degrees noted above
This programme is accessible to people with disability.
Apply
1st step: Application
You need to fill out the application online.
You must include the required documents:
CV
Two letters of recommendation
Marks from your last two academic years
Level of English*
*If the applicant does not have results from an English exam, the recruitment manager can have the applicant take an online test. 
The selection jury will decide on an applicant's admissibility after reviewing their application.
The applications must be finalised no later than ten days before the date of the interview.
2nd stage: Admission tests
Applicants deemed admissible after review of their applications then have a motivation interview.
Definitive admission is announced to each applicant at the end of these two stages and within seven days following the date of the motivation interview.
Calendar
The motivation interviews are held once or twice a month from January to July according to the calendar.
The interview dates for October 2022 intake will be published in due course.
Application fees: €100
For more information, contact our international team:
Key figures
100% of students find a job within 6 months

€38.9k per year Gross average salary
Practical information
Format:

Part time

Duration:

12 months

Tuition fees:

€17,100

Campus:

Paris

Teaching language:

French

Course start date:

October 2022

Entry level:

From 3-Year Bachelor's degree to 5-Year Bachelor's degree (see Admissions tab)

Degree awarded:

RNCP Registered Level 7 Qualification and according to the chosen course Advanced Master (AM) accredited by the "Conférence des Grandes Ecoles" or Master of Science / RNCP sheet No. 34199, Corporate Communication Manager
close-icon
Ranking
2 nd rank
Eduniversal Ranking 2021 of the best Masters, AM and MBA - Communication Category
close-icon
Practical information
Practical information

Format:

Part time

Duration:

12 months

Tuition fees:

0€

Campus:

Paris

Teaching language:

French

Course start date:

October 2022

Entry level:

From 3-Year Bachelor's degree to 5-Year Bachelor's degree (see Admissions tab)

Degree awarded:

RNCP Registered Level 7 Qualification and according to the chosen course Advanced Master (AM) accredited by the "Conférence des Grandes Ecoles" or Master of Science / RNCP sheet No. 34199, Corporate Communication Manager