A programme to launch your career in retail distribution or gastronomy
The aim of the Bachelor in Services Management (BMS) is to train the managers of the service professions of tomorrow in sectors undergoing major change.
It offers comprehensive training including technological and digital training as applied to services and to the customer experience, as well as the basic skills of management and entrepreneurship.
Practical application is at the heart of the training to prepare you for the profession you are aiming to enter.
This training is unique because right from the first year you not only tackle the basics of management but you also begin to specialise, so you go straight into the sector you have chosen. This specialism is provided by two renowned schools: EC@L NEOMA for retail distribution professions, physical and digital, food or specialist (DIY, sport, cosmetics, clothing, etc.), Ecole FAUCHON for professions related to gastronomy.
4 good reasons to choose the BMS
Have the benefit of recognised academic and professional expertise in 2 sectors:
EC@L for retail distribution professions with NEOMA teaching staff and external professional contributors
Ecole FAUCHON for gastronomy and service professions, the essential company for French-style prestige and lifestyle, with a strong international reputation.
Join a professional world undergoing profound change: operational business internships, in France or abroad, meetings with businesses and Directors during conferences, business visits.
Ensure your employability at the end of your course by joining a network of leading businesses in their sector with support from the NEOMA Alumni network.
Be able to prepare for continued study at BAC+5 and call upon expertise related to a professional project.
Bruno Godey
Head of the Bachelor in Services Management
"The Bachelor in Services Management puts customer relations, innovation, especially digital, the spirit of enterprise and Corporate Social Responsibility at the heart of the skills of future managers."
Course: the 3-year Bachelor in Services Management
NEOMA Business School, Ecole FAUCHON have put together their expertise to create a unique training course, the Bachelor in Services Management. We offer common core subjects over 3 years, and a choice of specialism from the first year of your course.
Highlights
The course combines several essential elements:
A common core delivered by NEOMA, covering essential areas of management skills: marketing, financial management, social network management, strategy, etc.
'Professional' basics taught by professionals from EC@L, Ecole FAUCHON, by teaching appropriate to the sector.
Practical experience in business with internships and apprenticeship:

Several periods of internship for the specialism including the possibility of spending some time abroad with Ecole FAUCHON.
Possible 1-year block release (3rd year of course) or 2-year (2nd and 3rd years)

Day visits to business or 'safari' exploration of commercial concepts.
A series of talks given by business leaders in the sectors.
Acquisition of a strong digital culture via a progressive apprenticeship pathway (from the 1st to the 3rd year) with NEOMA Coding School.
High-level athletes and artists may benefit from an adapted programme in order to pursue both their studies and their passion.
Download the brochure for details of the course
Skill sets
After earning a Bachelor's in Services Management, you will possess the skills for the 4 business objectives listed below:
Managing and overseeing your team
Applying marketing and sales strategy to develop your catchment area
Managing and reviewing the financial results of your store/department/unit
Managing operations, logistics, quality and projects for your store/department/unit
Evaluation procedures
The programme is recognised through a dual validation :
Ongoing assessment: evaluations conducted throughout the length of the programme in the form of individual or collective reports to be submitted,
A final evaluation: performed at the end of the course, it can be done under different forms – it is, for the most part, individual
At the end of the programme and after a validation of 60 ECTS credits per programme year, the level-6 is awarded to participants. If some modules were not validated and thus no credits were earned, the programme participant can redo the evaluation during a period set up for this purpose.
Three specialisms centred on French-style excellence
The Bachelor in Services Management enables you to experience the practical application of the profession you are aiming for, with specialism from the first year of your course.
2 specialisms to choose from:
EC@L NEOMA for retail distribution professions, physical and digital, food or specialist (DIY, sport, cosmetics, clothing, etc.).
Ecole FAUCHON for professions related to gastronomy and service.
EC@L NEOMA specialism – The leading course in Retail Distribution and customer relations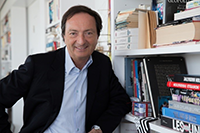 "With the new EC@L, our ambition is clear : to strengthen our expertise in the distribution sector and train the talents who will be able to make current changes into real growth opportunities for their brands. This programme is the School of New Distribution and Services."
Professional experience
You will have the chance to undertake several periods of professional experience, to extend your understanding and knowledge of the profession and of the business sector in which you are specialising. The roles entrusted to you will include a high level of independence.
They will be structured as:
2 operational internships of 1 month and 4 to 6 months respectively in year 1,
1 period in business in years 2 and 3 either as an apprenticeship or as a block release internship (2 x 6 months).
These professional experiences involve:
monitoring and evaluation by a contact member of the teaching staff (2 or 3 times according to the length of the internship),
supervision and evaluation by a professional, who is responsible for the student in the company.
EC@L specialism: Manager in the Retail Distribution sector
95% of graduates find employment within 3 months
including 65% who do so before leaving the School
The average starting salary is between €28,000 and € 35,000
Target professions
Management and commercial development
Store/drive manager or deputy manager
Area manager for food or specialist hypermarket
Sales manager for products or services
Expansion and regional development manager
Online sales manager – Junior business developer
Marketing
Store loyalty and customer relations manager
Junior community manager
Junior web marketing manager
Junior E-commerce traffic manager
Product and service offer
Online customer sales service manager
Junior offer manager – Category Manager
Procurement manager
Purchasing manager
Logistics manager
Merchandiser
Commercial management control
Entrepreneur
Commercial and services project manager
Start up creator, take-over buyer
After a few years' experience in the sector:
Management and commercial development:
Chief executive of Business Unit: network, multichannel, digital pure player
Director of product or service sales
Development director
Senior director of online sales business development
Marketing – customer relations:
Director of customer relationships and loyalty creation
Community manager
Traffic manager
Web marketing manager
Product and service offer
Director of web and online sales customer service
Product marketing manager
Product director
Merchandising / concept director
Management control in distribution and commerce
Management control in purchasing or supply chain
Senior purchaser
Supply chain manager – director
Entrepreneur :
Creator or take-over buyer of business in the sector
The partner businesses of our graduates
Alinéa, Andros, Auchan, Brico Dépôt, But, Casino, Castorama, Centres E.Leclerc, Conforama, Cultura, Decathlon, Ferrero, Galeries Lafayette, Grand Frais, Groupe Carrefour, Kiabi, Leroy Merlin, Les Mousquetaires, Lidl, Metro, Monoprix, Printemps, Promocash, Sephora, Simply Market, Stockomani, Système U, Toys'R'Us, Truffaut, and more.
Further study
Graduates of the BMS – EC@L specialism may also prepare to continue their studies to Bac+5, and call upon expertise related to a professional project.
Once you graduate, you can embark on a university Masters degree, a Master of Science or a Specialist Masters at Business Schools, or take a Master in Management at the best institutions in France.
FAUCHON School: Manager in the gastronomy and service professions
Target professions
Entrepreneur in the F&B sector
Assistant F&B manager
Restaurant manager
Events manager
Junior F&B consultant
Purchasing and procurement manager
Customer service manager
Commercial manager in the agri-food sector or supplier of professional equipment
Assistant R&D project manager
Point of sale manager
Business development manager
After a few years' experience in the sector:
Director of a multi-site catering operation
Director of group purchasing
Commercial director
Development director
Head of product R&D
Director of operations
Performance indicators
72%
Satisfaction rating
on instruction1
N/A
Average time taken
for job search2
N/A
Employment rate
at 6 months2
Sources: 1 Course Evaluations 2021-2022 | 2 Graduate Employment Survey average 2020-2022 | 3 Jury 2020-2021
Admissions
Profil
Profile : French-speaking holders of an international qualification of an equivalent level to the French baccalaureate (A-Levels, full International Baccalaureate, Moroccan Bac, etc.)
You are motivated by commerce and customer relationships, as well as by innovation and enterprise in one of the specialisms:

EC@L: in-store or online retail distribution
FAUCHON: gastronomy and service professions
Selection: application (school report, CV and covering letter) and motivation interview in French.
Applications: online at https://apply.neoma-bs.fr. 
An official response will be sent to the applicant within 10 days.
For more information, contact our international team:
Practical information
Format:

Full-time – Possible apprenticeship from 2nd year

Duration:

3 years

Tuition fees:

Distribution specialism: 6 800€


FAUCHON specialism: 12 000€


Apprenticeship  : financing provided by the employer and remuneration according to profile

Campus:

Rouen

Teaching language:

French

Course start date:

September

Entry level:

12th grade Baccalauréat | Bac+1-level qualification Baccalaureate (IB, high school diploma or equivalent)

Degree awarded:

BAC +3 / Level 6 qualification on the RNCP (French Register of Professional Certifications) / RNCP sheet No. 36272, Operational distribution manager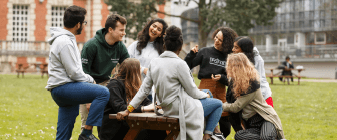 close-icon
Ranking
1 st rank
2022-2023 Eduniversal Ranking of the best Bachelors, Bachelors & Grandes Ecoles, "Negotiation, Sales, Business, Distribution" category
close-icon
Practical information
Practical information

Format:

Full-time – Possible apprenticeship from 2nd year

Duration:

3 years

Tuition fees:

0€

Campus:

Rouen

Teaching language:

French

Course start date:

September 2023

Entry level:

12th grade Baccalauréat | Bac+1-level qualification Baccalaureate (IB, high school diploma or equivalent)

Degree awarded:

BAC +3 / Level 6 qualification on the RNCP (French Register of Professional Certifications) / RNCP sheet No. 36272, Operational distribution manager