open alert
WEBINAR: Discover our Master of Science programmes | Join us on June 8th at 3pm
Register now
alert close
Programme presentation
The International Master in Luxury Management is a unique double-degree programme created jointly by NEOMA Business School and POLIMI Graduate School of Management. It delivers a curriculum specialised in how to understand, create and manage value in the luxury sector.
Combining French and Italian expertise and calling on the support of the school's prestigious partnership with unique partnerships with key luxury firms, the programme covers value creation and management in the luxury sector, from the product design to distribution.
Through the programme's interactive approach based on active learning with numerous case studies, business seminars and company visits, students acquire hands-on knowledge of the major aspects of luxury management.
5 good reasons to join the programme
Obtain an internationally-recognised double Master's degree with active programme collaboration of several top luxury brands.
Discover both Italy and France, two countries recognised as the cradles of the luxury industry.
Build your executive skills thanks to diverse projects and experiences in the professional world.
Benefit from the contributions of luxury industry professionals and discover the wealth of crafts in companies of various sizes.
Acquire hands-on experience working on real business case resolutions and collaborating with top corporate executives from different partner firms.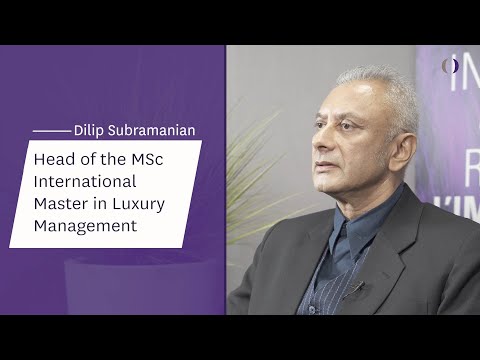 Gain a double degree and complementary expertise from the cradles of luxury!
Programme objectives
Students have the opportunity to gain hands-on knowledge of the major aspects of luxury management.
They are in close contact with major luxury companies thanks to the unique partnership with the PRADA Group.
The mission of the programme is to train experts and managers in the luxury sector who have a comprehensive vision of the value chain and can control brand management from design to distribution.
The educational goals are:
Master the luxury sector's environment: stakeholders, activities, interactions
Operate efficiently in global and cross-cultural contexts
Mobilise oneself and others for a common objective
Think creatively and develop added value on work processes and projects
At NEOMA Business School from October to February:
This phase gives students an overview of the competitive structure and business models in the Luxury sector, focusing on the key values of luxury assets. Students learn to understand value creation foundation and discover the fundamentals of luxury management and leadership before moving onto luxury markets (multicultural perspective) and understanding luxury company assets (turning brands into assets).
At POLIMI Graduate School of Management, from February to July:
Students explore value creation and delivery. They work on managing value in production and transforming cultural products into luxury products and collections and employing superior craftsmanship to create outstanding products. Students also study how to convey the luxury experience through communication and retail (digital communication, product and collection design, operations and quality management, supply chain and purchasing management, channel and retail management, and communication and promotion).
Skills sets
The programme MSc International Master in Luxury Management, awarding an advanced higher-education degree in international management (DESSMI) provides the skills to:
Perform a functional analysis and implement an action plan that incorporates digital, sustainable and international components
Conduct a scientific study and issue a recommendation
Develop ethical leadership abilities to strengthen one's manager posture
Programme highlights
The dual international experience
Students accrue experience in two complementary countries renowned for their expertise in the field of luxury: France and Italy. They step right into the special environment of the luxury industry, relying on the core expertise of both schools: leadership and management provided by NEOMA and production and product transformation provided by POLIMI Graduate School of Management.
Paris Study Tour
This is a unique, one week opportunity to attend master classes taught by luxury industry professionals where students are exposed to different luxury sectors (fashion, perfumes and cosmetics, jewellery, watches and hospitality) and different aspects of the business (retail, merchandising, product creation, etc.).
Immersion in champagen ecosystem
During the first semester in Reims, the champagne capital of the world, students develop a thorough understanding of this sector through project work, company visits and conferences hosted by professionals.
Adapted programme for high-level athletes and artists
High-level athletes and artists may benefit from an adapted programme in order to pursue both their studies and their passion.
Evaluation procedures
The programme is recognised through a dual validation:
Ongoing assessment: evaluations conducted throughout the length of the programme in the form of individual or collective reports to be submitted
A final evaluation: performed at the end of the course, it can be done under different forms – it is, for the most part, individual
At the end of the programme and after a validation of ECTS credits per programme year, the level-7 DESSMI – MSc International master in Luxury Management is awarded to participants.
If some modules were not validated and thus no credits were earned, the programme participant can redo the evaluation during a period set up for this purpose.
The programme trains specialist managers in the luxury industry for senior positions in luxury goods companies.
Targeted professions
A few of the possible jobs that students can aim for:
Product & Brand Manager
Retail Merchandising Manager
Management Controller
Packaging and Development Manager
Performance indicators
88%
Satisfaction rating
on instruction
1,6 months
Average time taken
for job search
93%
Employment rate
at 6 months
Source: Course Assessment 2021-2022,
Graduate Employment Survey 2019, 2020 & 2021, Jury 2020-2021
Admissions
The IMLUX programme hosts international students from a wide range of academic and geographical backgrounds. However, they all share a passion for luxury. You must explain why you are applying for this programme and why it is in line with your career.
Eligibility
4-year Bachelor's degree (business and management, economics, engineering…)
3-year Bachelor's degree + 1 year of professional experience
Proof of English language ability is required during the application process (TOEIC, TOEFL ibt, IELTS, Cambridge and Duolingo).*
*Contact us to know the scores required for each test.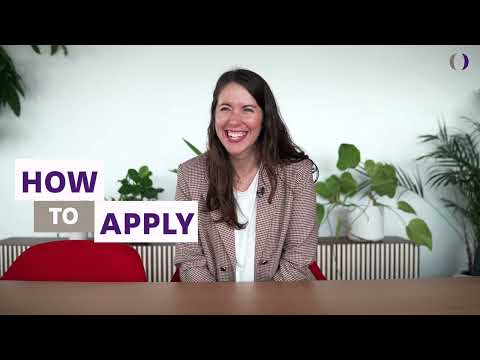 Calendar
Recruitment is carried out on a rolling admissions basis. However, given the limited number of places, candidates are advised to apply as early as possible.
Admission is decided on the application to be filled out online.
Application fees: €100
Testimonials
Paul FEDERICI - Consultant and specialist in luxury watches and Vestiaire Collective jewellery
Read testimony
For more information, contact our international team:
Xiaotong POIRREE
Eastern Europe & Central Asia
Anya Angélica CÁRDENAS
Latin America
Sihem BRIKCI
Western Europe, USA & Canada
International Promotion and Admissions Manager
sihem.brikci@neoma-bs.fr
(+33) 3 26 77 88 60
Make an appointment
Khalif BELGHITH
Africa & Middle East
International Promotion & Admissions Manager
khalif.belghith@neoma-bs.fr
Make an appointment
Practical information
Format:

Full time

Duration:

15 months

Tuition fees:

€22,500

Campus:

Reims, Milan

Teaching language:

English

Course start date:

October

Entry level:

4-year Bachelor's degree or 3 year-Bachelor's degree with a minimum of 1 year professional experience

Degree awarded:

Double degree with POLIMI Graduate School of Management: Master of Science, "Grade de Master" / Level 7 Qualification on the RNCP (French Register of Professional Certifications) + POLIMI Graduate School of Management Master's degree / RNCP sheet No. 35116, Advanced degree in international management
close-icon
Ranking
4 th rank
Eduniversal ranking 2023 of the best Masters, AM and MBA – Luxury Management category
close-icon
Practical information
Practical information

Format:

Full time

Duration:

15 months

Tuition fees:

0€

Campus:

Reims, Milan

Teaching language:

English

Course start date:

October 2023

Entry level:

4-year Bachelor's degree or 3 year-Bachelor's degree with a minimum of 1 year professional experience

Degree awarded:

Double degree with POLIMI Graduate School of Management: Master of Science, "Grade de Master" / Level 7 Qualification on the RNCP (French Register of Professional Certifications) + POLIMI Graduate School of Management Master's degree / RNCP sheet No. 35116, Advanced degree in international management