open alert
Find out where you can meet us!
Come to meet our team by making an appointment Consult our list of events, you can check if your country/city is in it
alert close
Become a first-rate professional in asset management and financial analysis, highly sought after by major financial institutions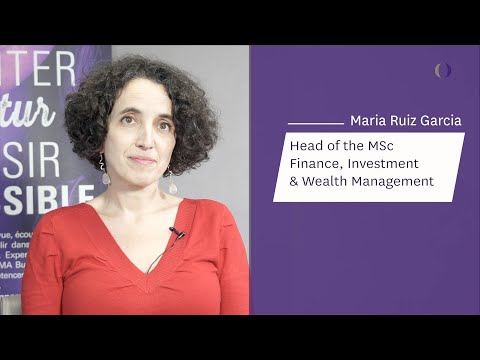 Programme presentation
An internationally focused, career-oriented programme with an in-depth technical component taught in a full-time format, the MSc Finance, Investment and Wealth Management provides rigorous training in finance and helps students develop their analytical skills.
The MSc Finance, Investment and Wealth Management is intended for ambitious finance students who want to work in investment management.
The programme puts a strong emphasis on real estate and all its features. It also prepares students prepare for the CFA® examinations.
The NEOMA Business School MSc Finance, Investment & Wealth Management is a highly selective programme that offers quality training to top performing students.
Choose one the following tracks:
The CFA track
The Real Estate & Wealth Management track
5 good reasons to join the programme
Become a professional in investment management and seize the opportunity of a possible double degree with the University of San Diego (USA) through the CFA Track.

Acquire state-of-the-art techniques applied by asset management professionals.

Fine-tune professional projects by choosing financial analysis or real estate management in partnership with PwC Luxembourg.

Benefit from the best preparation in one of the few French business schools that is an official partner of the CFA® Institute in France and produces top competitive scores.

| | | |
| --- | --- | --- |
|   | NEOMA Business School | World |
| CFA Level I exam: success rates in June 2019 | 70% | 43% |
| CFA Level II exam: success rates in June 2019 | 43% | 45% |

Benefit from comprehensive training in partnership with PwC Luxembourg in one of the most attractive sectors (real estate as a financial investment) for job opportunities.
Programme objectives
CFA track
Students interested in earning the CFA charter go through intensive preparation for the CFA Level I and II exams during the Spring semesters with their objective being to pass these examinations by the end of the semester (May-June). The MSc curriculum covers 100% of the CFA CBOK (Candidates Body of Knowledge).
This track also offers an introduction for Level 3, which brings students closer towards earning the CFA Charter – Chartered Financial Analyst. Students sit for the official CFA Level I examination at the end of May (3 other dates are possible) and the CFA Level II examination in June of the following year. Real Estate & Wealth Management Track: As a niche market, the real estate sector requires very specific skills and uses financial tools applied to real estate valuations and project engineering.
Real Estate & Wealth Management track
Wealth creation has become a major challenge for countries, companies, and individuals. Managing portfolios and risks properly to satisfy clients' concerns requires relevant skills in many areas. The REWM track centres on the entrepreneur and family wealth management with specific focus placed on transition and estate planning. In the asset allocation process, the programme concentrates on the real estate and all its features to understand perfectly this challenging, high-yield investment.
This programme aims to train students in real estate and wealth management based on the techniques used by asset management professionals.
In terms of knowledge and skills, students will acquire at the end of the programme:
A strong knowledge of private wealth management
A perfect understanding of the real estate market
Relevant skills in all aspects of an investment decision process (planning, legal and tax impacts, performance)
Ability to solve complex problems
They will also have the opportunity to meet and collaborate with professionals in the financial (Euronext, HSBC, etc.) and the real estate sectors (Tristan Capital Partners, PWC Luxembourg, etc.)
Our approach includes participation from international, national and local actors in the wealth management and real estate industry.
Programme highlights
PARTNERSHIPS
CFA Institute
This partnership is based on a long-time relationship between NEOMA Business School and the CFA Institute. The CFA® (Chartered Financial Analyst) is a professional certification awarded by the CFA Institute. The CFA® certification is considered the gold standard for financial analysts and portfolio managers. Being a CFA university partner allows us to allocate no less than 24 CFA scholarships to pay for the CFA exams registrations fees. CFA curriculum textbooks are mandatory during two of the three semesters of the CFA track.
PwC
The Real Estate and Wealth Management track receives full support from PricewaterhouseCoopers (PwC). Students in this track benefit from the experience of real estate professionals.
PROFESSORS IN THE MSC FINANCE, INVESTMENT & WEALTH MANAGEMENT
| | |
| --- | --- |
| CFA track | 75% of the professors are CFA charter holders   |
| Real Estate & Wealth Management track | 65% of the professors are Professionals |
The MSc Finance, Investment & Wealth Management awards an extra competitive edge to students' careers. The skills acquired allow students to be operational from the start of their career, enabling them to work on significant projects and portfolios.
The reputation and recognition of the CFA® is a real advantage, both in France and internationally.
Targeted professions
A few of the possible jobs that students can aim for:
Portfolio Manager
Alternative Investments (including Real Estate)
Research Analyst
Consultant
Chief Executive
Risk Manager
Financial Advisor
Corporate Financial Analyst
Professional experience
This experience can take the form of an internship (4-6 months), a job, or the creation of a start-up company in France or abroad.
Admissions
The MSc Finance, Investment and Wealth management programme is designed for French and international students or professionals who either seek to gain further specialisation in finance and investment analysis or real estate and wealth management. Ideally, you are from a finance related background or business background with quantitative knowledge and skills.
Eligibility
SHORT TRACK:
4-year Bachelor's degree (Origin of the academic background : economy, business, science, etc.)
Proof of English language ability is required during the application process (TOEIC, TOEFL, IELTS 6 or equivalent)
LONG TRACK (2 Year MSc option)*:
3-year Bachelor's degree (Open to all backgrounds)
Proof of English language ability is required during the application process (TOEIC, TOEFL, IELTS 6 or equivalent)
*This option is only available for the Real Estate & Wealth Management track.
Calendar
Recruitment is carried out on a rolling admissions basis. However, given the limited number of places, candidates are advised to apply as early as possible.
Admission is decided on the application to be filled out online.
Application fees: €100
Only for the CFA Track
Once you have completed the admission procedure, you will be required to pass an entrance exam. This examination covers 2-4 readings of the CFA Level I curriculum. You will be given sufficient time to prepare for this examination.
For students who have already cleared the CFA Level I examination, the following elements are waived:
Proof of English as an admission criteria (IELTS, TOEIC…)
The candidate will start directly in September instead of January, the CFA Level I program clearance waives all courses of the first semester (MSc Finance, Investment & Wealth Management – CFA Track in 18 months instead of 24 months).
2-Year MSc Option
Discover the Two-Year MSc Option, the long track that makes a Masters' degree accessible to 3-year Bachelor students!
"Open up your professional horizons and reach for an MSc from a top French Business School"
Delivered on the Rouen campus, this programme serves as a gateway to a Master's of Science for students with a three-year higher education qualification (French Licence or Bachelor's degree). The programme is also open to students with degrees in non-business fields. The first year is an International Pre-Master, overviewing the core of business studies and leading up to the selected MSc in the second year. Please specify your preferred programme when preparing your application.
Layout of the programme
This course was designed to…
Open access to MSc degrees to profiles missing the necessary qualifications for direct entry
Guarantee success at the MSc level by laying the ground during the Pre-Master year
Open up professional horizons by switching to a new field of study
Overview the main areas of knowledge included in an undergraduate business degree
Courses
YEAR 1 (12 months)
SEMESTER 1 from october to december
Geopolitics and International Relations Introduction to statistics and Data Analysis Fundamentals of Marketing Entrepreneurship Digital organization Fundamentals of Finance Languages
SEMESTER 2 from january to april
The social impact of globalisation & innovation Negociation Management in a multicultural environment International Issues Digital Environment and RVI Capstone Project Internship (from may to september)
YEAR 2 (15 months) : MSc of your choice
Professional experience
The two-year programme includes two mandatory internships, one at the end of the International Pre-Master year (4 months) and one at the end of the MSc year (6 months). Internships can take place in France or abroad, subject to approval by the programme director and based on the relevance to the MSc programme and course content.
Why join this programme?
Prepare your entrance to a prestigious MSc by consolidating and sharpening your knowledge of business and management, in an intensive, one-year International Pre-Master programme.
5 good reasons to join the programme
Apply for an MSc degree in a field that is different from your undergraduate degree

Integrate and adapt to the study methods of a top French business school before starting your MSc degree

Obtain academic qualifications necessary to integrate an MSc degree

Gain professional experience with two internships in two years

Build an international mind-set and cross-cultural communication skills
Stories
Anqi YANG
2013-14
The first year of my MSc in Global Management was a year of building the fundamentals skills necessary for almost every aspect of my professional life. Courses like Quantitative Methods gave me skills related to a several fields of study, like economics and finance, helping me to read and analyze data in a more objective way. Geopolitics provided me with a comprehensive vision of world trade. Also, a full day's work in an English-speaking environment strengthened my preparation for work in an international context. The courses were extremely useful and gave me confidence in my competences. What I also liked a lot is the diversity of teachers; they are from different countries, which really gives me a feeling of studying in an international school.
Romain PENNEL
2013-14
After an unusual study track, with a two-year high school diploma in Marketing and Trade, I chose to go abroad and complete a Bachelor in English. Graduated with a 3-year Bachelor degree, I followed the two-year MSc programme at NEOMA Business School. That was the perfect solution for me, to be able to get an MSc degree. The first year at NEOMA BS prepared me to follow the courses in the MSc in Marketing French Excellence, and face professional challenges in the international business arena.
For more information, contact our international team:
Practical information
Format:

Full time

Duration:

Short track : 15 months
Long track (2-year MSc option) : 12 months (1st year) + 15 months (2nd year)

Tuition fees:

Short track : €16,900
Long track (2-year MSc option) : €26,400

Campus:

Reims

Teaching language:

English

Course start date:

October 2021 (Real Estate & Wealth Management track) / January 2022 (CFA track)

Entry level:

Short track : 4-year Bachelor's degree
Long track (2-year MSc option) : 3-year Bachelor's degree

Degree awarded:

Master of Science / "Grade de Master" / RNCP Registered Level 7 Qualification
close-icon
Practical information
Practical information

Format:

Full time

Duration:

Short track : 15 months
Long track (2-year MSc option) : 12 months (1st year) + 15 months (2nd year)

Tuition fees:

0€

Campus:

Reims

Teaching language:

English

Course start date:

April 2021

Entry level:

Short track : 4-year Bachelor's degree
Long track (2-year MSc option) : 3-year Bachelor's degree

Degree awarded:

Master of Science / "Grade de Master" / RNCP Registered Level 7 Qualification