The Neoma BS Global EMBA
Experience global perspectives, become an impactful leader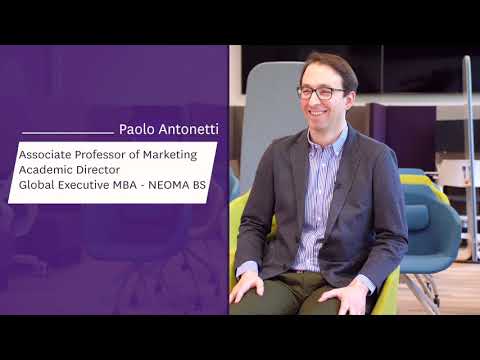 Tomorrow's leaders need to anticipate and respond to multiple technological, societal and behavioural disruptions. They are asked to be increasingly respectful of the aspirations of numerous stakeholders: customers, employees, business partners and, not least, society at large. On a global scale.
Created in 1998 and now located in Central Paris, the NEOMA BS Global Executive MBA gives seasoned professionals a global and strategic vision for executive leadership in a digital age faced with new societal issues and encourages entrepreneurship 
Academic Excellence & Business Relevance for Future Shapers
A 360° vision for Leaders and Entrepreneurs in a digital age.
 NEOMA's unique DNA focuses on societal and

human elements of business.
 Participant-centric : flexibility, innovative pedagogy, Personal

Development, Casptone Project.
3 ambitions to drive impactful change in a digital age
The programme is structured around 3 major competence building ambitions. The transformational journey starts in Central Paris and embarks you on 2 other continents.
« Change your Mindset » : develop a 360° vision of an organisation and build your network of Global Business Leaders
« Create Value » : build agile business models and value for multiple stakeholders and Society at large
« Be Bold and Innovate » : equip yourself with frameworks of innovation and disruption
The Global EMBA is designed to balance your studies with your working life.
The NEOMA Global EMBA is recognised as one of the most flexible EMBAs by QS.
3 different entry dates: October, February, June
Part-Time 15 months – 4 days per month: Wednesday to Saturday
The rigor and quality of NEOMA in a « blended learning programme» offering presential & on-line seminars
Why choose us ?
A strategic business view in a digital age: the programme covers all essential skills required by senior executives

Truly global : International Learning Experiences & World-class faculty

Entrepreneurial Incubator and Capstone Project Development

Over 20 years of expertise, among the best Executive MBAs in France and the Top 100 worldwide

Forward thinking : focuses on societal and human elements of business

Emphasis on personal development and innovative Leadership skills

Campus located in the heart of PARIS and seminars on the historical territories in Normandy and Champagne to meet the key players
Paolo ANTONETTI, Ph.D
Academic Director, Global Executive MBA
Develop your competences in a supportive international environment to become an impactful leader able to drive change in your organisation.
Curriculum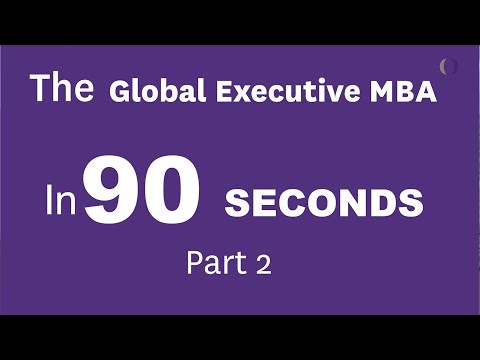 A truly unique experience to grow as an impactful leader in a digital era
Our Global Executive MBA is taught 100% in English, validated by the French Government and owns the triple accreditation EQUIS, AACSB & AMBA
This transformational journey starts in Central Paris and follows to New York and Accra with a societal and global perspective
The NEOMA BS Global EMBA is structured around 3 ambitions with a strong respect to the social responsability principles
3 major ambitions, 3 intakes
AMBITION 1
CHANGE YOUR MINDSET
AMBITION 2
BE BOLD AND INNOVATE
AMBITION 3
CREATE VALUE
3 rentrées/an
Ambition 1
CHANGE YOUR MINDSET
Agile Business Models & Organisations
Positive Leadership
Commitment-Driven Leadership
CSR, Ethics and Sustainable Development
HR Management : New Generation, New Models
The Stakes and Values of Globalism and Mulculturalism
Integrated Corporate Management
Ambition 2
CREATE VALUE
Managerial Economics
Financial Accounting
Managerial Finance : The Fundamentals
Managerial Finance : Sources of Value Creation
Supply Chain Management Flexibility & Efficiency
Finance for Business Plan
Strategic Decisions
Ambition 3
BE BOLD AND INNOVATE
Design Thinking
Managing Digital Disruption : Artificial Intelligence, Blockchain & Big Data
Customer-Centric Marketing
Initiating Your Entrepreneurial Journey
Distribution Challenges in a Digital World
Strategics Sales Force Management
Negotiation Tactics
Carefully selected faculty & speakers
Drawing on the experience of successful practitioners and faculty selected from the very best of NEOMA's ranks as well as other prestigious business schools in the world ( Harvard Business School, MIT, Columbia Business School, Stanford University, University of Southern California, Imperial College, INSEAD, HEC, Surrey Business School), our programme is delivered by carefully selected international experts in their respective fields.
This academic excellence is confirmed by the triple accreditation AMBA, EQUIS, AACSB, owned by only 2% of the Business Schools in the world.
A truly global experience
The programme includes 2 one-week International Learning Experiences on 2 continents designed as human experiences
NEW YORK CITY : Fintech,
 ACCRA : Entrepreneurial Upscaling in Emerging Markets
Participant-driven and participant-centric
The NEOMA Global EMBA is centered on personal and professional development, positive leadership and the development of an agile and entrepreneurial mindset.
As a participant you will benefit from one-to-one guidance and access to professional coaches
The Leadership Seminar in Morzine (French Alps) will prepares you to take on much-needed leadership roles
The Capstone Project or Business Plan is cornerstone of the Global Executive MBA
This programme is offering « Resilient Leadership » sessions dedicated to personal development and strengthening the interpersonal leadership of each participant. A dedicated follow-up will be offered via a smartphone application that allows the assessment of each person's objectives and to create a personalised strategy.
Capitalising on territorial synergies : Normandy and Champagne
Seminars on the two historical campuses in Rouen and Reims, visits to key players, real business case studies are some examples of the NEOMA territorial anchoring dimension that is enriching the programme.
Join an influential Alumni network
With over 62 300 professionals in 127 countries and over 500 events per year, you are joining an international and dynamic network to support you in your ongoing career.
Careers
Give yourself an edge in leadership and learn to respond to industry changes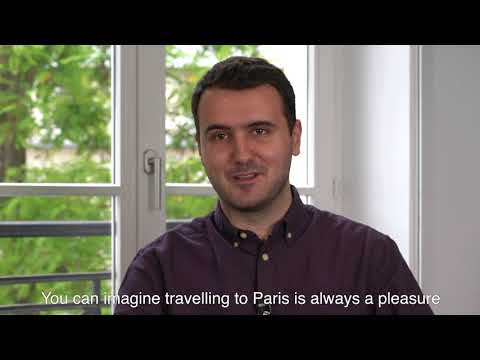 The Global EMBA : your career accelerator
Develop cutting-edge skills to become a forward-thinking leader: learn to perform a 360° analysis of a company, devise and implement new strategies and manage change.

Get personalised support and guidance throughout the curriculum. You will follow a professional development programme with career management professionals.

Draw up your own Capstone Project based on your goal to set up or take over a business, carry out strategic developments within your current company, or a business plan submitted by a business incubator.

Build relationships with like-minded executives, and join one of the biggest business-school alumni networks in France and internationally.

Average basic salary : 131 602 USD – Average salary increase of 51% during the 3 years following the programme
(source Financial Times 2018)
And an opportunity for Employers
General Managers, CEOs and HR Directors: you have high-potential managers within your teams that you would like to see progress towards more senior positions. If so, then our training programme is the perfect choice.
Supporting your colleagues' rise via the NEOMA Business School Global Executive MBA, will enable them to:
Grasp corporate strategic challenges and acquire a full corporate overview in order to raise performance levels;
Obtain the latest managerial skills required in a complex and increasingly disruptive business environment, and adapted to the generational shift in the workplace;
Conduct high-level negotiations to support overall company development;
Benefit from international immersion into essential economic regions;
Unify and create dialogue with your teams in the face of the changes inherent to company workings
Companies that have chosen NEOMA to train their senior managers: Arcadis • Air Liquide • Chryso • Econocom • Elior • Dell EMC • la Marine Nationale • Orange • Schneider Electric • Trèves Group • Vivescia
Companies that have recruited our alumni: ADP • Faurecia • General Electric • Groupe Fnac Darty • Maison Fossier • Groupe PSA • Rolls Royce • Thalès • Xerox France…
Companies that have been set up by our alumni: Add Value Assurances • Air Cargo Consulting • Cap Enfants • K2 Manager • Laboratoires Rochex…
Admissions
Admissions criteria
Bachelor's level or equivalent
At least 5 years' professional experience
Fluent TOEIC, IELTS or TOEFL-tested level of English (with the possibility of spoken English being tested by the Admissions Panel)
Successful completion of the GMAT, GRE or Tage-Mage Aptitude test is advised but not compulsory
How to Apply in 3 steps

The application package includes :
Up-to-date CV
Two reference contacts
Copies of university diplomas and transcripts
Class profile
Be part of a group of executives working together on their futures as leaders
Financing your Global Executive MBA
Tuition Fee 2020 – 2021: €37.000 (excl.VAT)
Application fee 2020 – 2021: €100
NEOMA Business School offers a certain number of scholarships, and may offer financial aid, depending upon the quality of your application and your profile.
For residents in France, the programme is eligible for financing through your « Compte Personnel de Formation ».
Applicants who get in early to experience the Global Executive MBA will receive an Early Bird reduction of €2,000.
Our Global Executive MBA in Iran
The Iran track of our Global Executive MBA is open to Iranian entrepreneurs and senior corporate managers. The curriculum is delivered in Tehran, with modules in Paris held conjointly with their Paris-based classmates. Online pedagogical interaction between Paris and Tehran is acting as a further common glue for the cohort, across the whole period of study.
Like our Paris-based Intensive track, the Iran track spans 15 months from October to December of the following year.
As NEOMA Business School spreads internationally, so does its MBA community. The Iranian participants will, upon graduation, enrich the diversity and power of the NEOMA Business School Alumni network as a whole.
Building on more than 40 years in MBA education and the talents of stellar international faculty, the Global Executive MBA is designed to equip students with the relevant skills to confront the multiple disruptions of tomorrow's business world. Throughout programme activities, students are applying their overall learnings to their personal managerial or entrepreneurial projects for maximum impact on their business and careers.
For more information, contact our international team:
Virginie CHENEBENOIT
Kataline BOUBET
Key figures
20 years of expertise

3 international accreditations

100% taught in English

2 campuses Paris / Tehran
Practical information
Format:

Part-time (average 4days/months -Wed to sat)

Duration:

Part-time 15 months

Tuition fees:

€37,000 (excl.VAT)

Campus:

Paris

Teaching language:

English

Course start date:

October, February and June

Entry level:

Minimum of Bachelor Degree & 5 years of professional experience

Degree awarded:

Master of Business Administration, Validated by the French Government
close-icon
Ranking
86 th rank
in the world Financial Times Executive MBA 2019
14 th rank
in the world for Corporate Social Responsibility Financial Times Executive MBA 2019
6 th rank
in France QS Executive MBA Ranking 2020
29 th rank
in Europe QS Executive MBA Ranking 2020
1 st rank
in Europe for the quality of participants' professional experience QS Executive MBA Ranking 2020
close-icon
Practical information
Practical information

Format:

Part-time (average 4days/months -Wed to sat)

Duration:

Part-time 15 months

Tuition fees:

0€

Campus:

Paris

Teaching language:

English

Course start date:

December 2020

Entry level:

Minimum of Bachelor Degree & 5 years of professional experience

Degree awarded:

Master of Business Administration, Validated by the French Government