open alert
Find out where you can meet us!
Come to meet our team by making an appointment Consult our list of events, you can check if your country/city is in it
alert close
Double-Degree programme jointly created with MIP Politecnico
The International Master in Luxury Management is a unique double-degree programme created jointly by NEOMA Business School and MIP Politecnico in Milan. We have combined our academic and professional expertise and practice to deliver a curriculum specialised in how to understand, create and manage value in the luxury sector.
Associating French and Italian expertise, and with the support of our prestigious partners Champagne Taittinger and the PRADA Group, the programme covers the creation and the management of value in the luxury sector, from the product design to distribution.
Thanks to our interactive approach based on active learning with numerous case studies, business seminars and company visits, you will acquire hands-on knowledge of the major aspects of luxury management.
Why join this programme ?
The International Master in Luxury Management is a cross-disciplinary programme delivered in English, in partnership with Champagne Taittinger and the PRADA Group, through which you will:
Obtain an internationally recognized double master's degree (NEOMA BS and MIP Politecnico Di Milano).
Enhance your professional skills thanks to the professional project.
Benefit from dual experience in two countries with an outstanding reputation in the luxury sector: Italy and France.
Benefit from the contributions of luxury industry professionals (from international groups and smaller firms).
Ensure your employability in the luxury job market: 71% of IMLUX graduates find employment within 3 months in top management and marketing positions.
Curriculum
Benefit from the experts of two schools and their corporate partners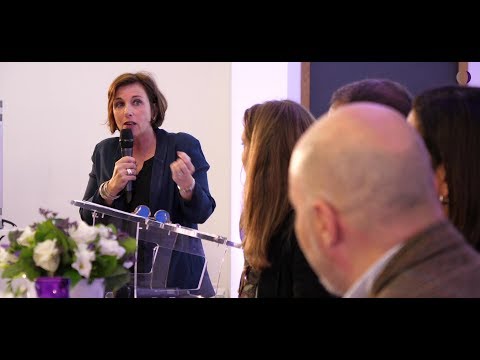 Taught entirely in English, the curriculum reflects the complementary expertise of NEOMA BS and MIP Politecnico di Milano and of our corporate partner Champagne Taittinger and the PRADA Group.
First term
NEOMA BS, Reims (France) from September till December.
This phase will give you an overview of the competitive structure and business models in the Luxury sector. It focuses on the key values of luxury assets. You will learn to understand value creation foundation, discover the fundamentals of luxury management and leadership, and then gradually move on to luxury markets (multicultural perspective) and understanding luxury company assets (turning brands into assets).
Study tour in Paris :
At the end of November, the students will benefit from visits of companies and businesses related to the luxury industry in Paris, culminating with a challenge.
This first term ends with case studies on exploiting assets in luxury markets (defining the potential for growth) before you move on to Milan.
Second term
MIP POLITECNICO DI MILANO, Milan (Italy), from January till June.
You will explore the creation and delivery of value. You will work on with value management in production, the transformation of cultural products into luxury products and collections, and of superior craftsmanship into outstanding products. You will also study how to convey the luxury experience through communication and retail (Digital Communication, Product & Collection Design, Operations & Quality Management, Supply Chain & Purchasing Management, Channel & Retail Management, and Communication & Promotion).
Third term
NEOMA BS, Reims (France), and MIP POLITECNICO DI MILANO, Milan (Italy), from July till December
You will undertake a Project or a Professional Thesis. This is also when you may develop professional experience in a firm involved in luxury management, though an optional internship (4 to 6-month, either in France or abroad).
Careers
Your career after the MSC International Luxury Management
The programme trains specialist managers in the luxury industry for senior positions in Luxury Goods compani
Average base salary : €45,000/year

81% of students find employment within 3 months.
Where do the graduates work ?
■ Communications 27%
■ Marketing 20%
■ Logistics 20%
A few of the possible jobs to which you can aspire:
Product & Brand Manager
Retail Merchandising Manager
Purchaser
Management Controller
Packaging and Development Manager
Admissions
How to join the MSC International Luxury Mangement ?
The IMLUX programme hosts international students from a wide range of academic and geographical backgrounds. However, they all share a passion for luxury. You must explain why you are applying for this programme and why it is in line with your career.
Eligibility:
4-year Bachelor degree (business and management, economics, engineering…)
3-year Bachelor degree + 1 year of professional experience
Proof of your English level is required with your applcation (TOEIC, TOEFL, IELTS, etc.).
Calendar:
Recruitment is carried out on a rolling admissions basis. However, given the limited number of places, candidates are advised to apply as early as possible.
Admission is decided on the application to be filled out online.
Application fees: €100
Stories, testimonies
Paul FEDERICI - Consultant and specialist in luxury watches and Vestiaire Collective jewellery
Read testimony
For more information, contact our international team:
Practical information
Format:

Full time

Duration:

15 months

Tuition fees:

€19,500

Campus:

Milan, Partner's university, Reims

Teaching language:

English

Course start date:

September/October 2021

Entry level:

4-year Bachelor's degree

Degree awarded:

NEOMA BS Master of Science / Grade de Master and MIP Master's degree | Dual diploma, NEOMA BS Reims and Politecnico di Milano (MIP)
close-icon
Ranking
4 th rank
Eduniversal best Masters Ranking 2020 Category Luxury management
close-icon
Practical information
Practical information

Format:

Full time

Duration:

15 months

Tuition fees:

0€

Campus:

Milan, Partner's university, Reims

Teaching language:

English

Course start date:

December 2020

Entry level:

4-year Bachelor's degree

Degree awarded:

NEOMA BS Master of Science / Grade de Master and MIP Master's degree | Dual diploma, NEOMA BS Reims and Politecnico di Milano (MIP)