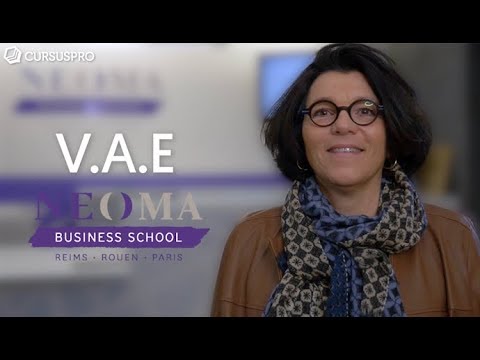 The VAE course is a genuine recognition and certification of skills acquired in the workplace.
This course highlights the teaching aspect of the experience and enables the development of skills by obtaining a recognised qualification, identical to that obtained by the students.
Securing their career and enhance their employability
Earn a qualification related to their professional status
To recognise and certify their skills
Obtain a qualification without going through the initial training
Entry level
Our VAE courses are accessible starting from at least three years' experience in direct link with the selected certification.
The admission process consists of several phases:
A first interview to assess the appropriateness of the course approach
An eligibility preparatory meeting
An eligibility interview
Practical information
Format:

18 hours of group support | 6 hours of individual support | 12 hours of examinations | 1 and a half hours for an individual interview in front of the assessment board

Duration:

Course over 10 to 12 months

Tuition fees:

Depending on the chosen Certificate: Baccalaureate +3: € 7,000 (excl. tax) | Baccalaureate +5: € 10,000 (excl. tax)

Campus:

Paris, Reims, Rouen

Teaching language:

French

Course start date:

may 2020

Entry level:

At least three years' experience in direct link with the selected certification.

Degree awarded:

Baccalaureate +3 | BBA (Bachelor In Business Administration) | Objective Manager | Baccalaureate + 5 | SM (Business Development et Clients Grands Comptes | Marketing des Services et Relation Clients)
close-icon
Practical information
Practical information

Format:

18 hours of group support | 6 hours of individual support | 12 hours of examinations | 1 and a half hours for an individual interview in front of the assessment board

Duration:

Course over 10 to 12 months

Tuition fees:

0€

Campus:

Paris, Reims, Rouen

Teaching language:

French

Course start date:

May 2020

Entry level:

At least three years' experience in direct link with the selected certification.

Degree awarded:

Baccalaureate +3 | BBA (Bachelor In Business Administration) | Objective Manager | Baccalaureate + 5 | SM (Business Development et Clients Grands Comptes | Marketing des Services et Relation Clients)