Wellness on campuses
Self-confidence, health, nutrition, importance of physical exercise, financial management, sexuality and combatting addictions: the School goes beyond simple curative action to offer holistic and preventive care.
Wellness centre
NEOMA Wellness initiative aims to guarantee the good physical and psychological health of its students. On the 3 campuses of the School, this free service, open to all, is provided by a team of professionals and can be used in many ways to provide support and guidance to students.
Students with disabilities
In addition to the support services offered to all NEOMA students, those with disabilities, whether permanent or temporary, can also benefit from personalized support. Our disability liaison officers based at each NEOMA BS campus are here to help you.
Special facilities funded by Ernst & Young have been installed at each campus to make it easier for disabled students to access information and training.
At NEOMA Business School, we believe diversity is an asset and are committed to a socially responsible approach where talented people can be trained and recruited without discrimination.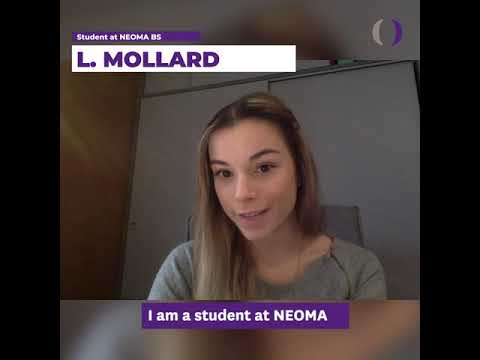 Care centres on campus
Administered by our state-registered nurses, the care centres welcome NEOMA students for consultations and quality nursing care on the Reims, Rouen and Paris campuses.
All students are welcomed without judgment for any reason whatsoever, including relational or psychological reasons if there is an impact on health or schooling, a malaise, a punctual or chronic illness, or a handicap.
In this place, the students will be welcomed in complete confidentiality, assisted and referred to other structures if necessary.
The Care Centres are structured around 3 axes
Providing curative care
Health care during an individual nursing consultation of any physical, psychic and socio-economic health problem.
Organising health promotion
Individually (e.g. therapeutic education session during a consultation) or collectively through various actions (campaigns, workshops, conferences…) targeting actual or potential risk behaviours you may encounter and requiring adapted and personalized responses by qualified professionals.
Guiding you through the national health care system
Help in understanding the health care system, advice and guidance to find the right professional for your needs.
Role of nurses on NEOMA campuses
The nurse, subject to medical confidentiality, accompanies you in the management of your health and more generally, your well-being and your development. The improvement of your health promotes learning, personal project and academic success.
She responds to emergencies, identifies learning difficulties, contributes to the integration of students with disabilities or chronic illnesses, prevents and identifies risky behaviours, determines health needs and contributes to the education of students for their social and professional integration. Together with the Wellness team, she develops self-esteem and self-confidence in young people, essential means for their harmonious development.
Her regular presence at NEOMA allows her to work in close collaboration with teachers, program teams and the school's support services. She also works with professionals from the external care network such as attending physicians, specialists, university preventive medicine, etc.
Unit for the fight against violence, harassment and discrimination
As part of the 2021-2025 national action plan against sexual and sexist violence in higher education and research, presented at the end of 2021 by French Minister Frédérique Vidal, NEOMA is restating its firm commitment to fight this scourge.
With our Wellness Centre devoted to student well-being, our School is setting up a range of measures:
Prevent
Awareness-raising campaigns, prevention workshops, courses devoted to the themes of equality, inclusion and fighting discrimination, and more.
Support
A unit to act as a watchdog and fight violence, harassment and discrimination on each campus. Any incident should be reported to: angela@neoma-bs.fr
Act
Zero tolerance in respect of any reprehensible act she is aware of.
Faced with a situation of violence, harassment or discrimination, the watchdog unit sends an internal report to the Committee of Enquiry and an investigation is begun if the situation so requires. Internal regulations also allow the School to take precautionary and protective measures.