The Paris Campus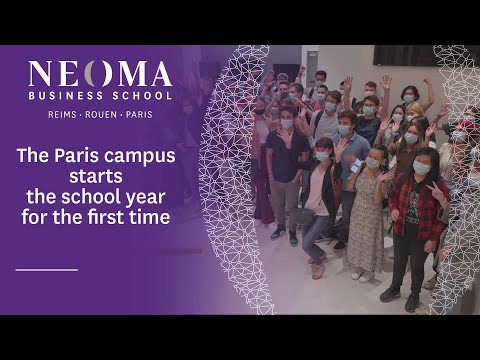 NEOMA Business School's new intramural Paris campus is a sustainable and responsible building, of high environmental quality and connectivety, which will open its doors at the start of the 2021/2022 academic year.
It is located in the heart of the capital, in the 13th arrondissement, in the dynamic and typically Parisian district of Butte aux Cailles, close to efficient transport infrastructure.
It is surrounded by large university institutions (Paris Panthéon Sorbonne) and facilities linked to incubation and acceleration such as Station F.
Built on more than 6650m2, you will work at a modern, pleasant and modular campus made up of bright amphitheatres, classrooms of a range of sizes and spaces for individual or collective work and relaxation.
The campus is spread over 5 floors and can accommodate up to 1,500 people.
An environment which is at the service of  innovative pedagogy, is accessible on and off campus: creativity rooms, e-learning platform and remote access to the school's knowledge   databases (e-books, electronic periodicals, specialised databases, etc …)
Library
If you are looking for business information, market research, an academic paper, a book, or simply a place to work: go to the Library 
Location
5 minutes from metro stations and the bus on foot
Conferences and debates
In this exceptional space in the heart of the capital, where several hundred students and professional speakers meet daily, our Parisian campus regularly hosts meetings, conferences, debates, etc. organized by NEOMA Business School and the Alumni Association NEOMA Alumni.
Accommodation in Paris
Eat on campus
Many restaurants and fast food options are available within walking distance of the campus, either in the Italie 2 shopping centre or in the surrounding area.
Location and Access
6 rue Vandrezanne – Immeuble Zenith – 75013 Paris, France – Tel. : 01 73 06 98 00 – accueil.paris@neoma-bs.fr
By Metro: Place d'Italie (line 5, 6 and 7),
By bus: Lines 27 47 57 59 61 64 67 and 83
View all of the lines on www.ratp.fr