The Reims Campus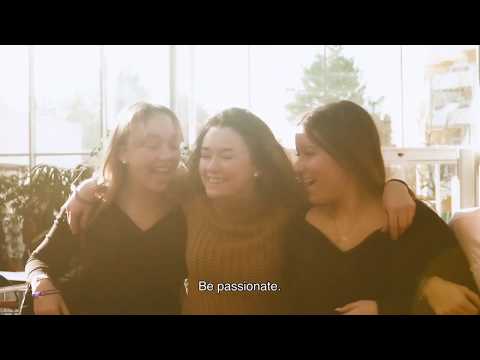 The NEOMA Business School Reims campus is on two sites with a contemporary architectural style, located just five minutes from each other by tram.
The campuses are equipped with state of the art teaching equipment : interactive whiteboards, simulation rooms, trading rooms, language labs, student society offices, multi-media library, student life areas, etc.
A multimedia environment offering innovative learning can be accessed on and off campus: e-learning platform, remote access to the School's databases and documentary material (e-books, electronic periodicals, specialised databases, etc.).
Library
Whether you're looking for information on a company, market research, an academic article, book or simply somewhere to work, the library is open from Monday to Saturday.
Close to the city centre and major transport routes :
10 min from Reims city centre by tram
10 min from the TGV railway station by tram
30 min from Charles de Gaulle airport by train
45 min from the centre of Paris by high-speed train
Discuss, Debate, Develop
In addition to student activities and courses, many other events are organised on the Reims campus. Open to everyone, they provide students and Reims residents with opportunities to participate free of charge in cultural, political, economic and social discussions. This is one way in which NEOMA Business School contributes to the  life of the region and its intellectual heritage.
Life in Reims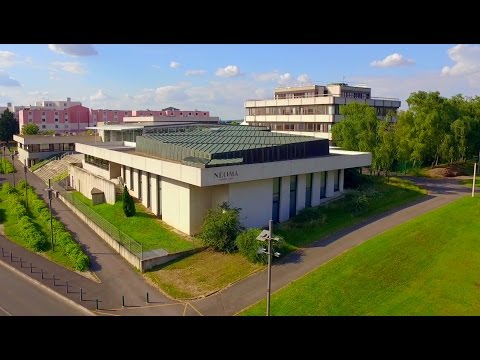 An economic crossroads
Ideally located in France as well as at the heart of Europe, Reims has naturally become a major industrial crossroads such as pharmaceuticals, health care, food industry, bio-technology, wines and spirits.
Its proximity to Paris gives it obvious appeal in terms of investment for companies who continually set up offices, manufacturing sites, service centres, call centres and even, more recently, television and music recording studios.
And of course, as the birthplace of champagne, Reims is home to the most famous Champagne houses (Lanson, Pommery, Mumm, Veuve Cliquot, Ruinart, Krug, Taittinger and many others).
Cultural dynamism and events
Performance venues (La Comédie, La Cartonnerie, le Manège de Reims) and cabaret venues, a multitude of themed bars, improvisation clubs, two internationally recognized theatres, an exhibition centre, a conference centre, several museums (such as Fine Arts, Automobile, Palais du Tau) as well as festivals organised throughout the year… Cultural events and locations are on the increase in Reims. The schedule can be viewed on the La Culture à Reims website : www.infoculture-reims.fr
Sport and well being
Despite its human scale, Reims offers all the opportunities of a larger city for sport and well-being, along with many parks and open spaces. The campus also has its own gym and the student sports clubs are very active.
Visit the city of Reims website : www.reims.fr
All the city's attractions can be found in Le Monocle, a free guide to Reims produced by NEOMA BS students since 1985! www.facebook.com/lemonocle
Accommodation in Reims
Eating on campus
Our two campuses have a self-service canteen and snack area.
There are also a number of fast-food outlets nearby for those looking to eat off-campus. Discover the best eateries in the Le Monocle guide to Reims: https://le-monocle.fr/.
Campus 1
59 rue Pierre Taittinger – 51100 Reims
Tramway A and B – Bus Routes 11 and 13
Stop: "Campus Croix Rouge"
Campus 2
120 avenue d'Epernay – 51100 Reims
Tramway A and B – Bus Routes 7 and 11 – Local train station
Stop: "Franchet d'Esperey"
The city is served by a well-organised urban network of trams and buses. See details on the Citura website.
Campuses 1 and 2 are respectively 13 and 10 min from the city centre by tram line A.
>> See the CITURA website ( Trams and buses)
The local railway station Franchet d'Esperey also provides direct access to the city centre and Champagne-Ardenne TGV railway stations
>> Visit the TER Champagne-Ardenne (SNCF) website