Develop your skills and reveal your potential
Our purpose
By developing programmes that meet the needs of corporate organisations, our ambition is to provide you with a high-quality environment tailored to your objectives, both in terms of educational content and innovative approach
Purpose
Have an impact and be a driver of change: access to training can change work life, reveal potential and revisit establish models
Inspire and awaken our participants and open their field of possibilities
Provide unique experiences
Close connections
Customer relations: attention and adapted, customised response delivered with passion, supportive feedback and post-training assistance
Helping our stakeholders: anchoring for regional, national and international companies
Authenticity
Being ourselves: humanist, committed, conscientious, affirming our identity
Embodying what we provide and what we believe in
Thinking and acting consistently and sharing a common goal
Our commitments
We offer customised pedagogic solutions that respond specifically to our strategic and operational objectives.
Attention and assessment
Always ready to listen, we analyse the overall context of your company and business and development environment. We then establish together your objectives based on your needs and expectations.
Pedagogy
We have developed an agile and hands-on approach to ensure that your customised training is immediately operational. This method allows you to optimise the skills transmitted and their application within your company.
Learning and assimilating
We have developed an agile, pragmatic approach so your customised programme is immediately operational, optimising the conveyed skills and their application in your company. Your training programme can take place in person at your offices, on our campuses or internationally through remote learning on our online training platform, Exceed.
Commitment and innovation
We aim for excellence by involving our professors and partners who are firmly grounded in the real world of business. We select the most adapted and innovative teaching methods so that your customised training is perfectly adapted to your situation and objectives.
Our clients share their thoughts…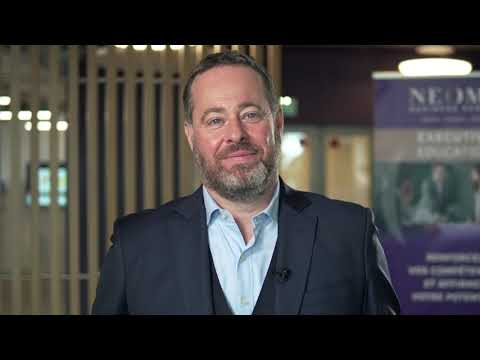 NEOMA Business School is Qualiopi certified under the following action categories:
Training actions
Apprenticeship training actions
Actions allowing the validation of acquired experience
A pedagogic promise
A collaborative/socialised approach
Attention and relevant training content
A contextual approach with toolboxes
A peer-based community that stimulates collective intelligence
Experience-based pedagogy
Collective and individual coaching via digital modules
Co-development workshops
Feedback and experience sharing
A network of high-quality, passionate and supportive internal and external course contributors ready to share their expertise in a stimulating pedagogic environment
Certificate- and/or degree-awarding programmes
Rewarded and motivated employees
Certified programmes (RNCP) eligible for financing (CPF)
Our degree-awarding programmes in general management customisable based on the special features of the different sectors: Retail and E-Commerce Manager – ECAL and business unit management and development manager (Objectif Manager)
Recognised centres of expertise
Positive leadership and loyalty building
Greater self-knowledge for authentic management (DISC assessment)
Managing in complex scenarios
Managerial finance
Performance guidance
Project management agility
Boosting your commercial development
Digital transformation and innovation strategies
Results indicators
Number of trainees: 1,062
Satisfaction rate: 89%* of trainees say they are satisfied or very satisfied
2021-2022 data
*2021-2022 data
Stories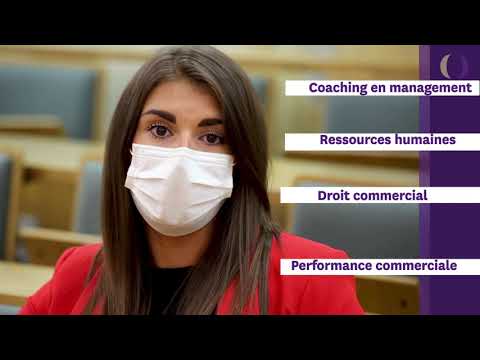 References
Groupama Centre Manche
Customised managerial programmes for 150 employees
Developing Manager Coach Posture
Positive Leadership and Loyalty Building
Performance Guidance
Behavioural Agility: Keys to Managerial Communication
Collective Effectiveness and Team Performance
Banque Publique d'Investissement – Université
SME Accelerator
Leadership
Strategy
Financing Growth
Supply Chain
Operational Excellence and Industry 4.0
Provale, Syndicat National des Joueurs de Rugby
Managerial programme in completely remote format on the platform Exceed
Professional transition for players into the real estate sector
Train your employees and take advantage of new skills!
2022 Financial Times ranking for Executive Education customised programmes
The customised programmes (Intra) at NEOMA BS belong to the prestigious ranking, sitting at 52th in world and 7th in France.
We can set up customised training programmes for your employees in short or long format, in class or through e-learning, on campus or at your company. Our executive education activity involves a full range of customised programmes to assist employees and managers with developing their skills and improving their employability while responding to the challenges of companies by capitalising on our territorial anchoring in Rouen and Reims and, at the same time, opening up global perspectives.
Our Executive Education Offer
Whether you are looking for individual training or a programme on behalf of your company, we can offer you an adapted solution: your concerns are what we're interesting in!
For more information, contact our international team:
Stéphane DUBREUILLE, PHD, CFA
Practical information
Format:

Customised

Campus:

Paris, Reims, Rouen

Teaching language:

English / French

Entry level:

Contact us
close-icon
Ranking
36 th rank
Financial Times "Executive Education Customised programmes" ranking in 2023 (+16 places)
close-icon
Practical information
Practical information

Format:

Customised

Campus:

Paris, Reims, Rouen

Teaching language:

English / French

Entry level:

Contact us