Develop your skills and reveal your potential
Our purpose
Direction
Have an impact and be a driver of change: access to training can change work life, reveal potential and revisit establish models
Inspire and awaken our participants and open their field of possibilities
Provide unique experiences
Close connections
Customer relations: attention and adapted, customised response delivered with passion, supportive feedback and post-training assistance
Helping our stakeholders: anchoring for regional, national and international companies
Authenticity
Being ourselves: humanist, committed, conscientious, affirming our identity
Embodying what we provide and what we believe in
Thinking and acting consistently and sharing a common goal
Our commitments
We offer customised pedagogic solutions that respond specifically to our strategic and operational objectives.
Attention and assessment
Always ready to listen, we analyse the overall context of your company and business and development environment. We then establish together your objectives based on your needs and expectations.
Co-construction
We develop along with your teams a customised programme that matches your professional projects and pre-defined objectives. We develop excellent programmes by involving our professors and partners rooted in professional realities and applying outstanding pedagogic innovation.

The most appropriate pedagogic methods will be selected and the structure and content will be organised according to the specific needs of our company so that your customised training programme will be perfectly adapted to your reality.
Learning and assimilating
We have developed an agile, pragmatic approach so your customised programme is immediately operational, optimising the conveyed skills and their application in your company. Your training programme can take place in person at your offices, on our campuses or internationally through remote learning on our online training platform, Exceed.
Evaluation and development
We evaluate how your employees assimilate new knowledge and skills and, in turn, they evaluate our trainers and the pedagogic methods used. This continuous assessment allows us to adapt our training programmes more closely to your needs and to ensure that they can be continually adapted. Your programme receives ongoing evaluation.
Our clients share their thoughts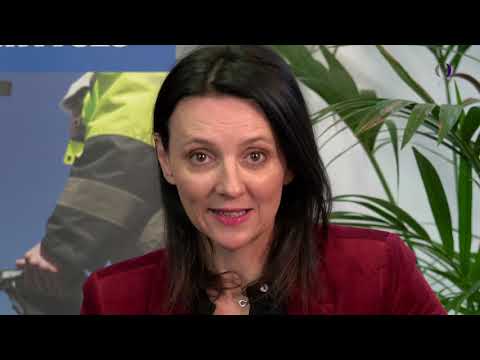 A pedagogic promise
A collaborative/socialised approach
Attention and relevant training content
A contextual approach with toolboxes
A peer-based community that stimulates collective intelligence
Experience-based pedagogy
Collective and individual coaching face-to-face and via digital modules
Co-development workshops
Feedback and experience sharing
A network of high-quality, passionate and supportive internal and external course contributors ready to share their expertise in a stimulating pedagogic environment
Certificate- and/or degree-awarding programmes
Rewarded and motivated employees
Certified programmes (RNCP) eligible for financing (CPF)
Our degree-awarding programmes in general management customisable based on the special features of the different sectors: retail operations manager and business unit management and development manager (Objectif Manager)
Recognised centres of expertise
Positive leadership
Greater self-knowledge for authentic management (DISC assessment)
Business coaching
Managing in complex scenarios
Managerial finance
Project management agility
Boosting your commercial development
Digital transformation and innovation strategies
Stories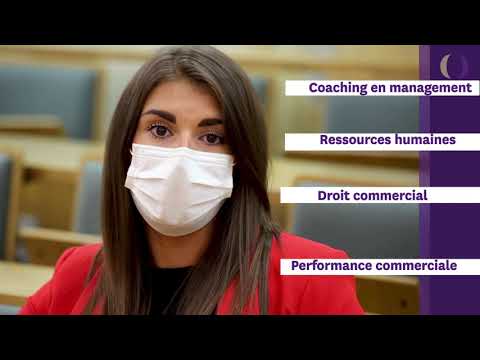 References
Groupama Centre Manche
Customised managerial programmes for 150 employees
Developing Manager Coach Posture
Positive Leadership and Loyalty Building
Performance Guidance
Behavioural Agility: Keys to Managerial Communication
Collective Effectiveness and Team Performance
Banque Publique d'Investissement – Université
SME Accelerator
Leadership
Strategy
Financing Growth
Supply Chain
Operational Excellence and Industry 4.0
Provale, Syndicat National des Joueurs de Rugby
Managerial programme in completely remote format on the platform Exceed
Professional transition for players into the real estate sector
Safran
Programme Manager Skills
Strengthening all the dimensions of Management
Enhancing Communication Skills
L'Oréal
Mastering the public-speaking skills
Improving your impact in managerial and business contexts
For more information, contact our international team:
Stéphane DUBREUILLE, PHD, CFA
Arnaud HENTZEN
Lara HINTON
International Business Development
lara.hinton@neoma-bs.fr
+33 (0)6 11 16 08 31
LinkedIn
Make an appointment
Practical information
Format:

Customised

Campus:

Paris, Reims, Rouen

Teaching language:

English / French

Entry level:

Contact us
close-icon
Practical information
Practical information

Format:

Customised

Campus:

Paris, Reims, Rouen

Teaching language:

English / French

Entry level:

Contact us