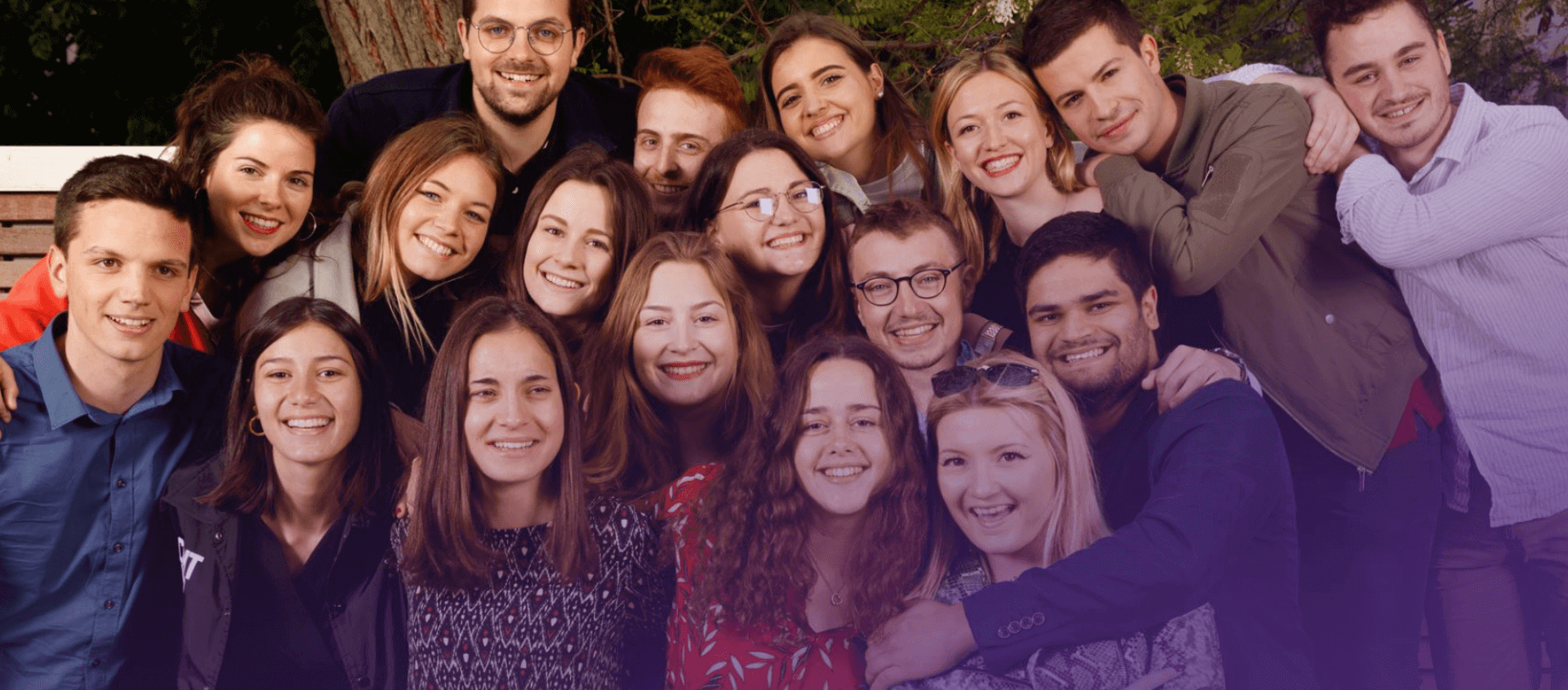 International accessibility, sustainable transformation, employability and student well-being: NEOMA enriches its Master in Management programme
Published on 24 May 2022 by NEOMA
At the start of the 2022-2023 academic year, NEOMA Business School will continue to develop its international network with the signing of 18 new accredited partners and 6 new international double degrees. The Master in Management programme will also be enriched with a course dedicated to "Sustainable Transformation" and the creation of a Master of Science in Sustainable Transformation. At the same time, NEOMA is strengthening the employability of its students with new career guidance offerings and the deployment of numerous professional certifications, such as preparation for the CFA® Level III. Finally, the School's Wellness Centre has been equipped with two new services to support students' health and well-being.
International accessibility: The quality and relevance of NEOMA's network
For many years, NEOMA has been pursuing an ambitious international policy, which has enabled it to establish the largest network of business schools in France, with 390 partner universities in 58 countries.
Today, the School is expanding its reach with a two-pronged strategy, "Strong & Relevant", aiming to marry quality and relevance of the network. "Our objective is twofold: to strengthen our network with prestigious and recognised institutions and to respond to the new aspirations of our students in terms of international mobility," explains Delphine Manceau, Dean.
This academic network is comprised of 88% accredited partners and includes renowned institutions such as IIM Ahmedabad, IIM Calcutta, Tsinghua University, University of California Berkeley, Universita Bocconi, Rotterdam Erasmus University, Copenhagen Business School, IE Business School and University of Saint Gallen, among others.
NEOMA is broadening its network according to the most popular destinations for students. "By carefully analysing our students' wishes for mobility, several trends have emerged and it seemed essential to us to focus our strategy on these most popular regions", explains Céline Davesne, NEOMA's Director of International Programmes.
For the start of the 2022-2023 academic year, NEOMA has signed agreements with 18 new partners around the world, all of them accredited, such as HEC Montréal, the University of Pretoria, the University of Porto and the Universidad de Monterrey. "We are delighted to welcome these excellent universities, which share the same academic requirements as NEOMA and which meet the needs of our students in terms of international study", adds Céline Davesne.
This international expansion is also reflected in the range of double degrees offered in the Master in Management programme, with 6 new partnerships from the start of the 2022-2023 academic year (MCI Innsbrück in Austria, University of Limerick in Ireland, UDLAP in Mexico, Elon University in the United States, University of Gadjah Mada in Indonesia, UCP Porto in Portugal).
Sustainable transformation: A new, targeted curriculum track and a new MSc in Sustainable Transformation
When it comes to training for the environmental and social transition, NEOMA upholds a strong conviction aiming to educate students in the complexity of the issues related to "responsible business" to enable them to act. "We have observed that some students from large institutions are beginning to doubt their ability to transform companies. Our approach aims to get them involved in the subject by helping them to move beyond good intentions", explains Delphine Manceau. "We want to help them to identify and resolve the dilemmas companies are facing, and to rely on interdisciplinary approaches. The challenge is to give our students the keys to understanding and acting, as well as the confidence needed to succeed in this vital sustainable transformation".
Therefore, NEOMA is launching a new "sustainable transformation" curriculum track in the Master in Management programme at the start of the 2022-2023 academic year. The programme will include several features, including a "Global 2 in Corporate & Social Responsibility" track, which will enable students to take part in two exchange semesters in two countries and two universities recognised for their CSR expertise. "We are proud to have several partners at the forefront of environmental and social issues such as BI Norwegian Business School in Norway, Jönköping University in Sweden, Jyväskylä and Lappeenranta University of Technology in Finland, and HEC Montreal in Canada", states Imen Mejri, Director of the Master in Management programme. 
This targeted track will be completed at the start of the 2023-2024 academic year with the creation of a new Master of Science in Sustainable Transformation to make the sustainable transition a driver of innovation and positive transformation. "The job market is changing, with the emergence of new professions dedicated to sustainable transition", says Imen Mejri, "We therefore started from the transformation needs that companies are facing to create this new programme which aims to train students to become consultants or experts in the sustainable development professions".
Employability: A restructured "Career" approach  
These experiences will take place throughout the academic journey, from the discovery of different career paths in the first year of study, to the definition of an area of career focus and expertise in the final year. "Be it in-person or via distance learning, generalised or sector-specific, for a career in France or abroad… This career guidance is provided throughout the programme for all Master in Management students and now represents a minimum of 50 mandatory hours and up to 300 hours over three years", explains Imen Mejri.
As student employability is one of NEOMA's top priorities, the School is constantly striving to improve its career support services. In 2022, this means recruiting 5 sector experts and developing new key career building experiences, which will be fully integrated into the MIM programme through the introduction of mandatory credits.
NEOMA also provides access to professional certifications, which enable its students to stand out on the job market. The School offers professional certification in 60% of its Master of Science programmes, and will offer students the opportunity to prepare for the CFA® (Chartered Financial Analyst) Level III from the start of the 2022-2023 academic year. "This certification is considered to be the premier training for financial analysts and asset managers. With the Level III, we offer our students the best route into finance", notes Imen Mejri. By 2024, 100% of NEOMA's MSc programmes will offer professional certifications.
Student health and well-being is more strategic than ever
Four years ago, NEOMA inaugurated its Wellness Centre dedicated to the well-being of its students. "The strategic dimension of student well-being is at the heart of the lessons we learned from the pandemic", emphasises Delphine Manceau. "It remains a reality even after the crisis has subsided". 
Thus, the service, which now has 8 employees on the School's 3 campuses, will be enriched starting in September 2022 with two new tools:
"D-Stress on demand": Virtual reality workshops to "overcome fears" that can interfere with a student's learning and social life, such as fear of air travel, fear of crowds, fear of public speaking, etc.
"Feel good on demand": Online interactive modules accessible 24/7 on various aspects of well-being: sport, nutrition, personal development, medical prevention, etc.
"In-person learning and interaction remain a key option, but in some cases our students prefer distance learning. We are delighted to be able to extend our offer dedicated to student well-being with services that can now be accessed remotely or that use the latest technologies, such as virtual reality", adds Delphine Manceau.