Immersive Virtual Reality in Executive Education
NEOMA Global Executive MBA participants discover how Virtual Reality allows them to immerse themselves in real business situations and understand how technology can help make strategic decisions.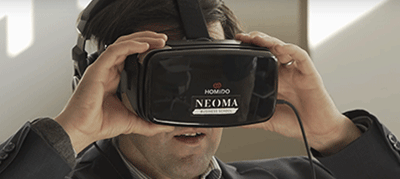 "It's not just flashy but it's really improving the learning experience. I see that as a real benefit both of taking this course and thinking about how to apply it in my own business scenarios." Ben, GEMBA participant.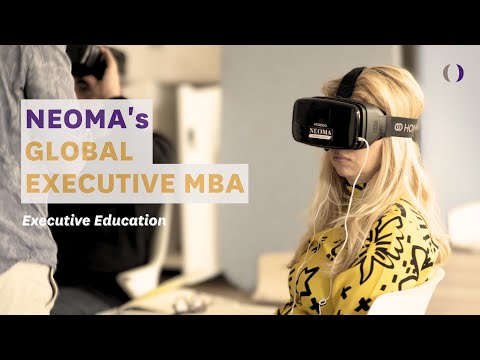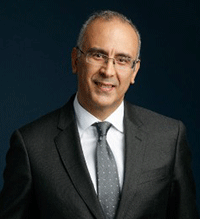 "The Global Executive MBA of NEOMA benefits from innovative pedagogy. We show to our participants how technology can shape strategic decisions by using for instance virtual reality immersive case studies." Sami Attaoui, NEOMA GEMBA Directo.
"This case study was developed in collaboration with Enedis. It is a real case that we have augmented in a way and enriched through the technology. We've developed this case study with my colleague Rachel Beaujolin to try to put in strategic perspective of organisational transformation these daily aspects of workspace and how people use and work there." Jean-Baptiste Suquet, Professor in the Department of People and Organisations of NEOMA.