Experience global perspectives, become an impactful leader
Prof. Sami ATTAOUI
Academic Director, Global Executive MBA
This programme aims to help leaders drive changes and design creative business solutions.
The Global Executive MBA at NEOMA is a high-level managerial programme that aims to train agile executives who drive innovation and social progress in the digital age.
The programme is taught completely in English and has three start dates in part-time format. It combines in-class and remote seminars.
A large part of its curriculum is focused on Corporate Social Responsibility and offers two unique immersive experiences: International Learning Experiences.
The Global EMBA has been awarded the three EQUIS/AACSB/AMBA international accreditation, which are held by less than one per cent of universities and business schools in the world.
3 ambitions for your professional transformation
"Change your Mindset": develop an executive posture through unique experiences and in a network of passionate executives.
"Create Value": master the latest expertise in finance, marketing, operations management, strategy, human resources, etc.
 "Be bold and Innovate": learn to apply design thinking and the new practices of the data/digital age.
Why choose us ?
An entrepreneurship/intrapreneurship-focused approach with the Capstone Project.

A central theme: Corporate Social Responsibility.

Two seminars on two continents: NYC, USA and Accra, Ghana.

Peer-learning pedagogy and individual coaching sessions.

Tours of successful companies in France and abroad and essential business cases.

Learning in a deeply rooted digital culture with the NEOMA Coding School.

Campus located in the heart of PARIS and seminars on the historical territories in Normandy and Champagne to meet the key players.
Objective: develop a strategic and societal vision for creating value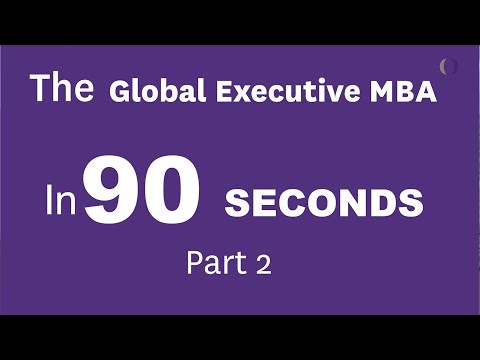 The Global Executive MBA at NEOMA offers Level-7 RNCP certification: "Executive Manager".
This certification is intended for executives or experienced middle managers who want to access or enhance their executive manager, company director or managing director position in an existing company or plan on creating their own.
Executive managers create and implement strategic company guidelines and guarantee the financial conditions to ensure the guidelines are successful. They mobilise teams to drive change and incorporate intercultural diversity and social impact awareness into the company's actions.
Examples of job titles: member of executive committee, entrepreneur, SME manager, subsidiary/division/unit/department manager, profit centre manager, function manager, operational unit manager, project manager, general secretary, external or internal consultant (often titled project manager), etc.
Skill fields: executive posture in an age of disruptions
NEOMA Business School created a curriculum that covers four skill fields:
Creation and implementation of a company, business unit or function-based strategy.
Development and management of financial decisions for supporting the organisation's overall strategy.
Identification and distribution of development opportunities for an innovative activity, product or service.
Leadership of a company, business unit or function and management of employees and teams.
NEOMA offer the possibility of selecting only one skill field out of the 4 skill fields to develop an expertise and obtain certification.
Develop a 360° vision of an organisation and strengthen your network of Global Business Leaders
Create value for stakeholders and the company in the broadest sense
 Perform a comprehensive evaluation and develop new strategies for the digital age
Ambition 1
Change your mindset
Resilient Leadership
Fundamentals of Behavioural Science
Agile Business Models & Organasations
Managerial Economics
Supply Chain Management: Flexibility and Efficiency
Organisational Challenges in the Sharing Economy
CSR, Ethics and Sustainable Development
Strategic and International HR Management
Strategic Management and Value Creation
Managerial Finance: the Fundamentals
Managerial Finance: source of value creation
Finance for Capstone Project
Financial Accounting
Transitions to Sustainability for Value Creation
Marketplace Simulation
Business Development and Principles of Key Account Management
Ambition 3
Be bold and Innovate
Managing Digital Disruption: Big Data, AI and Blockchain
Entrepreneurship & Entrepreneurial Mindset
Leading Global Initiative
Marketing Strategy
Customer-Centric Marketing in a Digital World
Entrepreneurial Innovation and Design Thinking
Managing and Designing Organisations in a Digital Era
International learning experiences
Accra (Ghana)
Entrepreuneurial Uspcaling in Developing Markets
Cross-learning oportunities
Morzine (France – French Alps)
Leadership

Capstone Project (including a Business Plan)
Personal and Professional Development with the Talent & Career Unit

Theme-Based Conferences & Workshops
The excellence of our faculty and experts
The Global Executive professors and contributors are all experts who are internationally recognised in their field
Our professors teach in the best institutions: Harvard Business School, Massachusetts Institute of Technology (MIT), Columbia Business School, Stanford University, University of Southern California, Imperial College London, INSEAD, HEC, Surrey Business School, etc.
Two international seminars to offer a global outlook
The Global Executive MBA includes two one-week modules held abroad called International Learning Experiences (ILE). Each ILE offers immersion based on the following subjects:
NEW YORK, USA: exploration of Fintech and its mechanisms
ACCRA, GHANA: discovery of the entrepreneurial ecosystem in one of the top emerging countries in Africa: Entrepreneurial-Upscaling in Emerging Markets
A curriculum focused on Personal Development and Leadership
Personal Development is a key element of the programme. The participants receive individual and collective support:
A MBTI evaluation
A module on Resilient Leadership, dedicated to strengthening the interpersonal leadership of each participant
Personalised coaching
Capitalising on the synergies of two regions with major economic heritages
Regional anchoring is a central component of NEOMA BS: in the Global EMBA, it is embodied in the seminars devoted to the Champagne-Ardenne and Normandy regions, allowing participants to discover promising sectors of activity (company tours, case studies, etc.).
For example, participants meet with decision makers from the luxury sector (prestigious champagne houses) to discuss circular economics or discover the most successful entrepreneurial stories in Normandy (Ferrero, etc.).
Joining a powerful, supportive network
The alumni network of NEOMA Business School includes 65,700 graduates in France ans 127 countries. NEOMA Alumni is the 4th largest alumni network among French Business Schools.
Evaluation procedures
The programme is recognised through a dual validation:
Ongoing assessment: evaluations conducted throughout the length of the programme in the form of individual or collective reports to be submitted
Capstone Project: submission of a written document and an oral defense before a jury made up of 2 tutors
At the end of the programme and after a validation of 90 ECTS credits, the level-7 Senior Executive title is awarded to participants. If some modules were not validated and thus no credits were earned, the programme participant can redo the evaluation during a period set up for this purpose.
Middle East and Asia Tracks
The NEOMA Global Executive MBA programme is also available in Asia and the Middle East: in China, in the city of Shanghai, an international financial centre and in Tehran, Iran, renowned for its culture and excellent higher education.
We offer these tracks to executive and middle managers and to local entrepreneurs who want to develop executive manager skills.
Just like the programme in Paris and aligned with its main pedagogic components, the GEMBA tracks taught in China and Iran aim to provide participants with strategic vision for executive leadership in a digital age faced with new societal issues.
Moreover, meetings with executives as well as visits to renowned companies are organised so the participants can have an in-depth look at the special features of the local ecosystems.
Those participating in the China and Iran tracks can attend certain modules in the France track and thus meet the participants in the Paris programme.
Develop a 360° vision of an organisation and strengthen your network of Global Business Leaders
Build value for multiple stakeholders and Society at large with respect to CSR
Equip yourself with frameworks of innovation and disruption in a digital age
The Global Executive MBA China Track:
Format: Part time
Duration: 15 months
Campus: Shanghai – Golden Education
Teaching language: English interpreting in Chinese
Course start date: Spring 22, Fall 22 (dates to be confirmed)
Degree awarded: Global Executive Master of Business Administration Level-7 RNCP, recognised by the French government
The Global Executive MBA Iran Track:
Format: Part time
Duration: 15 months
Campus: Tehran
Teaching language: English interpreting in Farsi
Course start date: Fall 2022 (date to be confirmed)
Degree awarded: Global Executive Master of Business Administration, Level-7 RNCP, recognised by the French government
Contacts
Yiwen (Evelyn) ZHANG
CHINA TRACK
Program Director 
Luxi (Wendy) WENG
CHINA TRACK
Recruitment and Business Development Manager
Arya ANAHID
IRAN TRACK
Vice President for PR & Marketing
Careers
What are your career prospects after the Global Executive MBA?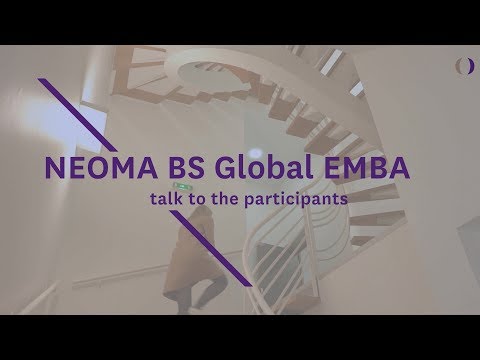 The Global EMBA addresses all types and sizes of organisations and companies, in all sectors, industries and services
In the majority of cases, the executive manager occupies a position at the highest level of the company management chain (director, corporate executive, etc.) and in an international and multicultural context
Examples of job titles: member of executive committee, entrepreneur, SME manager, subsidiary/division/unit/department manager, profit centre manager, function manager, operational unit manager, project manager, general secretary, external or internal consultant (often titled project manager), etc.
 Benefits for you:
Perform company diagnostics, create a strategy, guide financial decisions, identify development opportunities while respecting CSR challenges
Progress, take on new functions, carry out redevelopment
Prepare for the responsibilities involved with business unit, entrepreneurship, consulting, transition management
Make connections with your peers and join a life-long network
Benefits for the company
Managing directors, human resource directors and training managers have trusted us to provide training to their executive managers since 1998 based on four main objectives:
Support high-potential personnel to accelerate company performance
Help employees in developing their managerial skills
Define the best business plan for a key company development
Experience international immersion in promising economic regions
Results indicators
4
Satisfaction Rating (out of 5) 
< 1
Average job search time
(month)
100%
Insertion rate at 6 months 
98%
Graduation rate
2019-2020 data
Admissions
Admissions criteria
Three-year Bachelor's or higher
Five years professional experience minimum
English fluency assessed by TOEIC or TOEFL test
We offer the option of taking the English test online, issuing a level in accordance with the "Common European Framework of Reference for Languages"
How to Apply in 3 steps
The application package includes :
Up-to-date CV
Two reference contacts
Copies of university diplomas and transcripts
Admission juries are held at the end of the interviews, which are organised as applications are submitted online.
Class profile
Be part of a group of executives working together on their futures as leaders
Financing your Global Executive MBA
2020-2021 Tuition fees: €37,900 (excl.VAT)
2020-2021 application fees: €100
The Global EMBA is a diploma-granting training programme registered for Level-7 certification under the title "Executive Manager" (File No. 34681) in the French National Directory of Professional Certifications (RNCP)
It is entitled to the financing schemes for professional training, particularly the personal training credit system (CPF) (consult us for financing solutions)
2021
Who is actually creating value in the sharing economy
Professor Dilip Subrubramanian and Olivier Lefaivre GEMBA Business Unit director
Navigating Covid-19 by building Resilient Leadership
Coach Laurent Levissalles & Kataline
2020
Leading global innovations: succeeding in the new world of work
Prof. Karina R. JENSEN
Unlocking Finance: Snapshots for non Financials Doing an EMBA
Prof. Maria RUIZ , Ph.D – Olivier LEFAIVRE Business Unit Director Global EMBA
How does an EMBA create value for your career growth ?
Prof. Paolo ANTONETTI, Olivier LEFAIVRE BU GEMBA Director and EMBA graduate Mathieu Tamby
Reshape your business profile and boost your career
Virginie Chenebenoit, Kataline Boubet
Financer son Executive MBA & convaincre son employeur
Naveed MIRZA, Agile Coach & Olivier LEFAIVRE BU GEMBA Director
For more information, contact our international team:
Key figures
20 years of expertise

3 international accreditations

100% taught in English

3 campuses Paris / Tehran / Shanghai
Practical information
Format:

Part time: four days per month with three being business days

Duration:

15 months in part-time schedule

Tuition fees:

€37,900 net of taxes

Campus:

Paris, Reims, Rouen, Shanghai, Tehran

Teaching language:

English

Course start date:

October, February and June

Entry level:

Three-year Bachelor's or higher, five years of professional experience

Degree awarded:

Global Executive Master of Business Administration / Level 7 Qualification on the RNCP (French Register of Professional Certifications) / RNCP sheet No. 34681, Executive Manager
close-icon
Ranking
4 th rank
in the world for the quality of the participant's professional experience, QS Executive MBA Ranking 2021
6 th rank
Eduniversal Executive MBA Ranking 2021, in France
7 th rank
Financial Times Executive MBA Ranking 2021 in France
7 th rank
QS Executive MBA Ranking 2021 in France
close-icon
Practical information
Practical information

Format:

Part time: four days per month with three being business days

Duration:

15 months in part-time schedule

Tuition fees:

0€

Campus:

Paris, Reims, Rouen, Shanghai, Tehran

Teaching language:

English

Course start date:

May 2022

Entry level:

Three-year Bachelor's or higher, five years of professional experience

Degree awarded:

Global Executive Master of Business Administration / Level 7 Qualification on the RNCP (French Register of Professional Certifications) / RNCP sheet No. 34681, Executive Manager