open alert
Find out where you can meet us!
Come to meet our team by making an appointment Consult our list of events, you can check if your country/city is in it
alert close
Become a global manager and meet the challenges of global disruption and transformations
Programme presentation
With more than 10 years' experience, the MSc Global Management is an international management programme aimed at providing students with an essential range of advanced professional skills.
The ability to manage on an international level and maintain a global outlook is vital in times of crisis and change.
We also offer the programme as a double degree, enabling students to study in two countries and specialise in digital strategy and innovation in Europe:
5 good reasons to join the programme
Create new responses to the global issues affecting business environments

Develop personal awareness in cross-cultural settings, agility in change and resilience amid uncertainty

Open the doors to international, cross-functional careers in strategy, finance, marketing or logistics

Build a 360° base of managerial expertise that will promote sustainability and good governance

Earn a double degree specialised in digital transformation with one of our European partners: Dublin City University in Ireland or ESB Reutlingen in Germany
Programme objectives
The MSc Global Management programme provides an innovative re-examination of all managerial functions, sharpening the new skills that will navigate global disruption and transformation.
A constantly up-to-date curriculum prepares successful international managers in an era of digital transformation and disruption.
The MSc Global Management is designed to give students the advanced professional skills required to become international managers with solid practical experience and experts in cross-cultural economic relations with a world-encompassing vision and perspective.
The mission of the programme is to provide students from diverse backgrounds with the opportunity to acquire knowledge and expertise in the main managerial areas and enter executive roles in diverse socio-economic contexts.
The educational goals are:
Pair the appropriate business practice with the given socio-economic environment
Operate efficiently in global and cross-cultural contexts
Mobilise oneself and others for a common objective
Think creatively and develop added value on work processes and projects
Programme highlights
AN EXPERIENCE-BASED, IMMERSIVE APPROACH
Double degree option from January to May:
Either IN DUBLIN CITY UNIVERSITY (DCU) in Dublin, Ireland, with a focus on digital transformation & innovation
Or ESB BUSINESS SCHOOL in Reutlingen, Germany, with a focus on data analytics & consulting
Both schools are members of the International Partnership of Business Schools [IPBS] consortium.
PROFESSIONAL EXPERIENCE (4 TO 6 MONTHS)
The programme includes an internship or other practical experience where theories and skills are applied in a professional environment. Students are free to do their internship in France or abroad, subject to approval by the internship director and based on its relevance to the MSc programme and course content.
Careers
The MSc Global Management broadens students' perspectives and opens up their opportunities when entering the global work arena.
Key figures
Graduate Employment Survey 2020
Average base salary: €47,100/year

92% of students find a job within 3 months.
Targeted professions
A few of the possible jobs that students can aim for:
Account Manager
Accounting and Finance Manager
Human Resources Manager
Sales Manager
International Development Manager
Main sectors of activity
| | |
| --- | --- |
| IT, Telecommunications, Internet | 21 % |
| Food & Wine industry | 14 % |
| Sales, E-commerce | 14 % |
| Other | 14 % |
| Automotive Industry | 7 % |
| Insurance, Banking, Finance | 7 % |
| Chemistry, cosmetics & pharmaceutical Industry | 7 % |
| Hospitality industry | 7 % |
| Real Estate | 7 % |
Professional experience
This experience can take the form of an internship (4-6 months), a job, or the creation of a start-up company in France or abroad.
Admissions
The MSc in Global Management is open to a wide range of student profiles, and in particular to French and international students with a desire to open up their horizons and thrive in a fast-paced global environment on classroom learning experiences and a truly international context.
As well as meeting the minimum admission requirements, it is paramount for candidates to have a sense of curiosity, flexibility and the desire to face up to the challenges of a cross-cultural professional environment.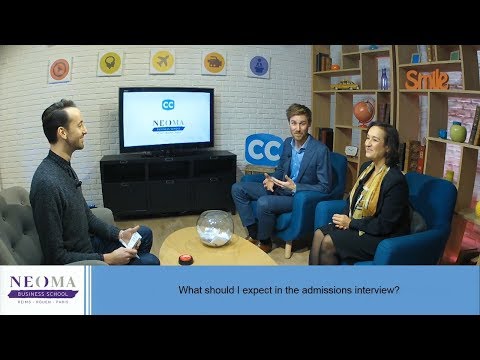 Eligibility
SHORT TRACK:
4-year Bachelor's degree (Origin of the academic background : economy, business, science, etc.)
Proof of English language ability is required during the application process (TOEIC, TOEFL, IELTS 6 or equivalent)
LONG TRACK (2 Year MSc option):
3-year Bachelor's degree (Open to all backgrounds)
Proof of English language ability is required during the application process (TOEIC, TOEFL, IELTS 6 or equivalent)
Calendar 
Recruitment is carried out on a rolling admissions basis. However, given the limited number of places, candidates are advised to apply as early as possible.
The application form can be completed online.
Application fees: €100
Double Degree option
Applications for our Double Degree with Dublin City University in Ireland and ESB Business School in Germany are made on the website of the IPBS-MGM.
Admission criteria include:
Business Bachelor's degree with a high GPA (above 2.5 in the German system; 2:1 Honours in the Irish system).
For non-business backgrounds, a minimum of four business modules, two of which from a quantitative area (e.g. accounting, finance, statistics, economics, logistics).
Professional experience of minimum 6 months and maximum 5 years
Very strong English skills: 6.5 IELTS overall score (min. 6.00 on any area skill) or 88 TOEFL iBT (minimum of 21 in Speaking and in Writing)
2-Year MSc Option
Discover the Two-Year MSc Option, the long track that makes a Masters' degree accessible to 3-year Bachelor students!
"Open up your professional horizons and reach for an MSc from a top French Business School"
Delivered on the Rouen campus, this programme serves as a gateway to a Master's of Science for students with a three-year higher education qualification (French Licence or Bachelor's degree). The programme is also open to students with degrees in non-business fields. The first year is an International Pre-Master, overviewing the core of business studies and leading up to the selected MSc in the second year. Please specify your preferred programme when preparing your application.
Layout of the programme
This course was designed to…
Open access to MSc degrees to profiles missing the necessary qualifications for direct entry
Guarantee success at the MSc level by laying the ground during the Pre-Master year
Open up professional horizons by switching to a new field of study
Overview the main areas of knowledge included in an undergraduate business degree
Courses
YEAR 1 (12 months)
SEMESTER 1 from october to december
Geopolitics and International Relations Introduction to statistics and Data Analysis Fundamentals of Marketing Entrepreneurship Digital organization Fundamentals of Finance Languages
SEMESTER 2 from january to april
The social impact of globalisation & innovation Negociation Management in a multicultural environment International Issues Digital Environment and RVI Capstone Project Internship (from may to september)
YEAR 2 (15 months) : MSc of your choice
Professional experience
The two-year programme includes two mandatory internships, one at the end of the International Pre-Master year (4 months) and one at the end of the MSc year (6 months). Internships can take place in France or abroad, subject to approval by the programme director and based on the relevance to the MSc programme and course content.
Why join this programme?
Prepare your entrance to a prestigious MSc by consolidating and sharpening your knowledge of business and management, in an intensive, one-year International Pre-Master programme.
5 good reasons to join the programme
Apply for an MSc degree in a field that is different from your undergraduate degree

Integrate and adapt to the study methods of a top French business school before starting your MSc degree

Obtain academic qualifications necessary to integrate an MSc degree

Gain professional experience with two internships in two years

Build an international mind-set and cross-cultural communication skills
Stories
Anqi YANG
2013-14
The first year of my MSc in Global Management was a year of building the fundamentals skills necessary for almost every aspect of my professional life. Courses like Quantitative Methods gave me skills related to a several fields of study, like economics and finance, helping me to read and analyze data in a more objective way. Geopolitics provided me with a comprehensive vision of world trade. Also, a full day's work in an English-speaking environment strengthened my preparation for work in an international context. The courses were extremely useful and gave me confidence in my competences. What I also liked a lot is the diversity of teachers; they are from different countries, which really gives me a feeling of studying in an international school.
Romain PENNEL
2013-14
After an unusual study track, with a two-year high school diploma in Marketing and Trade, I chose to go abroad and complete a Bachelor in English. Graduated with a 3-year Bachelor degree, I followed the two-year MSc programme at NEOMA Business School. That was the perfect solution for me, to be able to get an MSc degree. The first year at NEOMA BS prepared me to follow the courses in the MSc in Marketing French Excellence, and face professional challenges in the international business arena.
For more information, contact our international team:
Key figures
92% of students find a job within 3 months

€47,100/year Average base salary
Practical information
Format:

Full time

Duration:

Short track : 15 months
Long track (2-year MSc option) : 12 months (1st year) + 15 months (2nd year)

Tuition fees:

Short track : €16,900
Long track (2-year MSc option) : €26,400

Campus:

Reims

Teaching language:

English

Course start date:

October 2021 / January 2022

Entry level:

Short track : 4-year Bachelor's degree
Long track (2-year MSc option) : 3-year Bachelor's degree

Degree awarded:

Master of Science / "Grade de Master" / RNCP Registered Level 7 Qualification
close-icon
Ranking
6 th rank
Eduniversal Ranking 2021 of the best Masters, AM and MBA - International Management
close-icon
Practical information
Practical information

Format:

Full time

Duration:

Short track : 15 months
Long track (2-year MSc option) : 12 months (1st year) + 15 months (2nd year)

Tuition fees:

0€

Campus:

Reims

Teaching language:

English

Course start date:

April 2021

Entry level:

Short track : 4-year Bachelor's degree
Long track (2-year MSc option) : 3-year Bachelor's degree

Degree awarded:

Master of Science / "Grade de Master" / RNCP Registered Level 7 Qualification