open alert
WEBINAR: Discover our Master of Science programmes | Join us on June 8th at 3pm
Register now
alert close
Programme presentation
The scale and urgency of the environmental, social, and economic challenges facing the world today require that organisations engage in a wide range of transformations and take ownership of sustainability issues throughout their value chains. These transformations must drive sustainable development, be of benefit to all and be present in all aspects of organisations if meaningful change is to have a lasting impact.
In this programme, students will acquire knowledge and develop skills to proactively address sustainability issues and implement sustainability practices in a variety of organisations, ranging from start-ups, SMEs and large corporations to non-profit organisations and public administrations.
The MSc Sustainability Transformations will address a wide range of sustainability and change topics impacting businesses today, such as Responsible Supply Chain, Energy Procurement, Socially Responsible Human Resource Management, Green Marketing, Sustainable Finance, Circular Economy and Business Ethics. Corporate decarbonisation, compliance and regulation, as well as Change Management will also be at the heart of the course, as organisational change will also depend on the support and action from the men and women who make them up.
Your MSc in 2 years!
If you hold a 3-year Bachelor's degree, you have the possibility of doing this MSc in two years by joining our 12-month International Pre-Master programme. For more information on this course, go to the section "2-Year MSc Option" !
5 good reasons to join the programme
Develop advanced technical and managerial skills in the fields of CSR and ESG which are highly sought by companies.
Gain a 360° strategic vision integrating economic, social, societal, environmental and management challenges.
Benefit from courses structured around shared teaching values: involvement, knowledge-sharing and transfer, and transformation.
Engage in courses combining various teaching methods designed to challenge students: immersion, case studies, real-world business cases, training projects, hands-on workshops, critical thinking, etc.
Learn from a diverse faculty composed of both researchers and practitioners who bring complementary perspectives on current sustainability issues.
"Empower yourself to become a change-maker for a sustainable future!"
Programme objectives
The MSc Sustainability Transformations aims to provide first-class training in sustainability to students wishing to give meaning to their careers, to contribute to a sustainable future and create a better world for tomorrow.
Upon completion of the programme, students will be able to:
Lead both CSR and ESG transformations: Define and steer the implementation of a wide range of corporate policies aiming at reducing environmental and energy impacts, carbon footprints and improving social and societal impact of organisations.
Diagnose, monitor, innovate, and improve: Conduct an ESG audit and make a clear diagnosis, identify the right levers for action, drive change and transformation, create new green business models within and across an organisation with key stakeholders and introduce new criteria to evaluate non-financial organisational performance.
Manage both CSR and ESG compliance: Lead the compliance process of the firm in a context of ever tightening CSR and ESG regulatory frameworks.
Skill sets
The programme MSc Sustainability Transformations, awarding an advanced higher-education degree in international management (DESSMI) provides the skills to:
Perform a functional analysis and implement an action plan that incorporates digital, sustainable and international components
Conduct a scientific study and formulate a recommendation
Develop ethical leadership abilities to strengthen one's manager posture
Programme highlights
An experience-based, immersive approach
One element that sets this programme apart is its hands-on approach to learning that mobilises students around real-world business cases. The structure of this course enriches the traditional academic model by engaging students like consultants to apply knowledge and skills developed in the classroom and solve real, cross-sectoral challenges. Over the two semesters, students will work on a transversal business case with EY to brainstorm sustainable solutions.
Key industry training and certifications
Throughout the course, candidates will be able to train for and obtain key industry certifications, such as the Sulitest, a cutting-edge sustainability literacy training course and certification in line with the United Nations Sustainable Development Goals.
Professional experience (4-to-6 months)
The programme includes an internship or other practical experience where theories and skills are applied in a professional environment. Students are free to do their internship in France or abroad, subject to approval by the internship director and based on its relevance to the programme and course content.
Adapted programme for high-level athletes and artists
High-level athletes and artists may benefit from an adapted programme in order to pursue both their studies and their passion.
Evaluation procedures
Students are evaluated in two distinct ways:
For the DESSMI diploma: By validating the various course assessments.
For the RNCP level 7 certification: By validating the key competency requirements.
If certain courses or modules have not be validated and therefore the credits not obtained, the student may re-sit the evaluation during the periods set up for this purpose.
The MSc Sustainability Transformations prepares students to tackle all dimensions of CSR and ESG challenges.
In tomorrow's business world, what will make the difference is that every manager incorporates sustainability challenges into his or her own goals and practices in order to drive necessary transformations.
Today companies are looking for leaders who can embrace stakeholder perspectives and create common solutions while maintaining an ongoing discussion with senior management to better address the strategic changes that need to be undertaken.
Targeted professions
The MSc Sustainability Transformations prepares graduates for careers with roles as Consultants, Managers, Coordinators or Directors in:
Corporate Social Responsibility (CSR)/Environmental, social and corporate governance (ESG)
CSG, Sustainability & ESG reporting
Corporate Sustainability & Social Impact
Environmental & Social Responsibility
Social Sustainability
Corporate Sustainability
Corporate Sustainability & Innovation
Corporate Sustainability & Climate Change
Sustainable Supply Chain
Circular Economy and New Business Models
Sustainable Business Development
Graduates may also pursue managerial positions within organisations that aim to accompany and support CSR and ESG policies (circular economy, green supply chain, sustainable finance, tech for good, etc.).
Admissions
To ensure a rich multicultural environment, the MSc Sustainability Transformations welcomes students with diverse backgrounds in business, engineering, sociology and other social sciences, law, political sciences etc., who are driven by a desire to lead high-impact initiatives to transform companies in the face of climate change and social issues.
Admissions Requirements
1-year course:
Completion of a 4-year Bachelor's degree (in business, economics, sciences, etc.) or a 3-year Bachelor's degree with a minimum of 1 year of professional experience
Proof of English language proficiency is required during the application process (TOEIC, IELTS, TOEFL iBT, Cambridge, Duolingo)*
2-year MSc option:
Completion of a 3-year Bachelor's degree (Open to all backgrounds)
Proof of English language proficiency is required during the application process (TOEIC, TOEFL ibt, IELTS, Cambridge and Duolingo).*
*Contact us to learn more about the scores required for each test.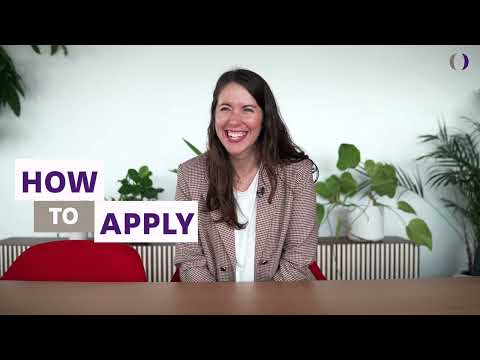 Additional Recommendations
Candidates should demonstrate interest in pursuing a future career in sustainability issues via certifications, courses, etc. They should have at minimum an introductory knowledge of ESG and CSR concepts and some notions of business.
Candidates should be able to communicate with confidence in English, participate in group work, demonstrate curiosity and initiative, strong interpersonal skills, enjoy meeting people and having new experiences.
Calendar
Recruitment is carried out on a rolling admissions basis. However, due to the limited number of places, candidates are advised to apply as early as possible.
Admission is decided based on the application to be filled out online.
Application fee: €100
2-Year MSc Option
Discover the 2-year MSc option, the extended course that makes a Master of Science accessible to students holding a 3-year bachelor's degree!
Delivered on the Rouen campus, this programme serves as a gateway to a Master of Science for students with a three-year higher education qualification (French Licence or Bachelor's degree). The programme is also open to students with academic backgrounds in non-business-related fields. This first year of study in the International Pre-Master provides an overview of the core areas of business studies and culminates with the selected Master of Science in the second year. Please indicate your preferred Master of Science programme when preparing your application.
Your MSc in 2 years !
The first year is an International Pre-Master, overviewing the core of business studies and leading up to the selected MSc in the second year. Please specify your preferred programme when preparing your application.
Layout of the programme
This course was designed to…
Open access to MSc degrees for profiles missing qualifications for direct entry
Guarantee success at the MSc level by laying strong foundations during the Pre-Master year
Diversify career orientation by switching to a new field of specialisation
Overview the main areas of knowledge included in an undergraduate business degree
Evaluation procedures
The programme is recognised through a dual validation:
Ongoing assessment: evaluations conducted throughout the length of the programme in the form of individual or collective reports to be submitted
A final evaluation: performed at the end of the course, it can be done under different forms – it is, for the most part, individual
At the end of the programme, the programme participants have to validate 60 ECTS credits.
If some modules were not validated and thus no credits were earned, the programme participant can redo the evaluation during a period set up for this purpose.
Professional experience
The two-year programme includes two mandatory professional experience, one at the end of the International Pre-Master year (min 4 months) and one at the end of the MSc year (min 6 months). Professional experiences can take place in France or abroad, subject to approval by the programme director and based on the relevance to the MSc programme and course content.
5 good reasons to join the programme
Prepare your entrance to a prestigious MSc by consolidating and sharpening your knowledge of business and management, in an intensive, one-year International Pre-Master programme.
Access a Master of Science degree in a field that is different from your undergraduate degree.
Familiarise yourself with and adapt to the pace and rigour of studies at a top French business school before starting your Master of Science.
Obtain the necessary academic qualifications to enter a Master of Science programme.
Gain professional experience through two internships in two years.
Develop an international outlook and cross-cultural communication skills.
Expand your professional horizons and reach for a Master of Science from a top French business school.
For more information, contact our international team:
Practical information
Format:

Full time

Duration:

1-year course: 15 months
2-year course: 12 months (year 1) + 15 months (year 2)

Tuition fees:

1-year course: €17,900
2-year course: €28,100

Campus:

Reims

Teaching language:

English

Course start date:

October

Entry level:

1-year course: 4-year Bachelor's degree or 3-year Bachelor's degree with a minimum of 1 year professional experience
2-year course: 3-year Bachelor's degree

Degree awarded:

Master of Science, "Grade de Master" / Level 7 Qualification on the RNCP (French Register of Professional Certifications) / RNCP sheet No. 35116, Advanced degree in international management
close-icon
Practical information
Practical information

Format:

Full time

Duration:

1-year course: 15 months
2-year course: 12 months (year 1) + 15 months (year 2)

Tuition fees:

1€

Campus:

Reims

Teaching language:

English

Course start date:

October 2023

Entry level:

1-year course: 4-year Bachelor's degree or 3-year Bachelor's degree with a minimum of 1 year professional experience
2-year course: 3-year Bachelor's degree

Degree awarded:

Master of Science, "Grade de Master" / Level 7 Qualification on the RNCP (French Register of Professional Certifications) / RNCP sheet No. 35116, Advanced degree in international management