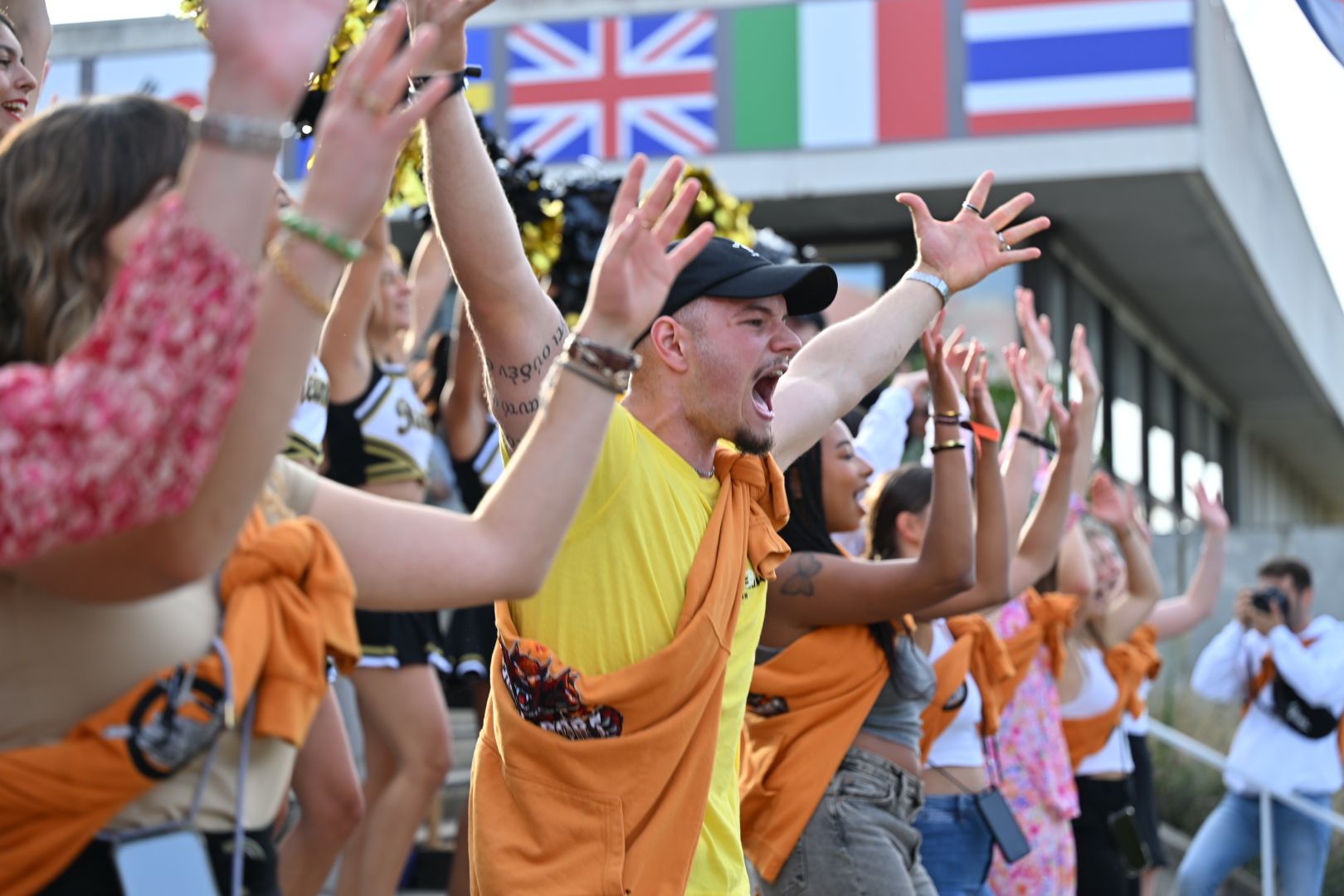 Three Major Conferences to Start the MiM Year
On 4, 5 and 6 September, NEOMA welcomed the new students in the Master in Management Programme. As an introduction, prominent speakers came to share their vision of the world. Here is a look back at the three major conferences.
Angeles Poveda Garcia, who is president of the Legrand board of directors and sponsor of the MiM class of 2023, came to the stage to convey her positive energy. She spoke of the current challenges in the world, including the ecological transition, the technological advances of artificial intelligence and the need for meaning and social cohesion. She also outlined the three assets that she believes are needed to confront these challenges: curiosity, courage and heart. 'Curiosity is a marker of important leaders', she said.
The economist and NEOMA professor Gilbert Cette presented current major economic challenges. Students in the Master in Management Programme listened to an introduction on the issues of inflation, wages, buying power and employment. It was a high-level explanation offered by a former member of the French government's Council of Economic Analysis.
In one hour, Pascal Boniface, the director of IRIS (institute of strategic and international relations) was able to explain with great clarity the main geopolitical principles of our world, whether it's the consequences of the war in Ukraine and the place of Russia at the end of the conflict, the gap created between the west and the rest of the world or the rift between China and the United States. As director of IRIS Sup', the geopolitical school partner of NEOMA, he further reminded everyone that it is now vital to understand the world's complexity, not only for professional reasons but also to be a well-informed citizen.