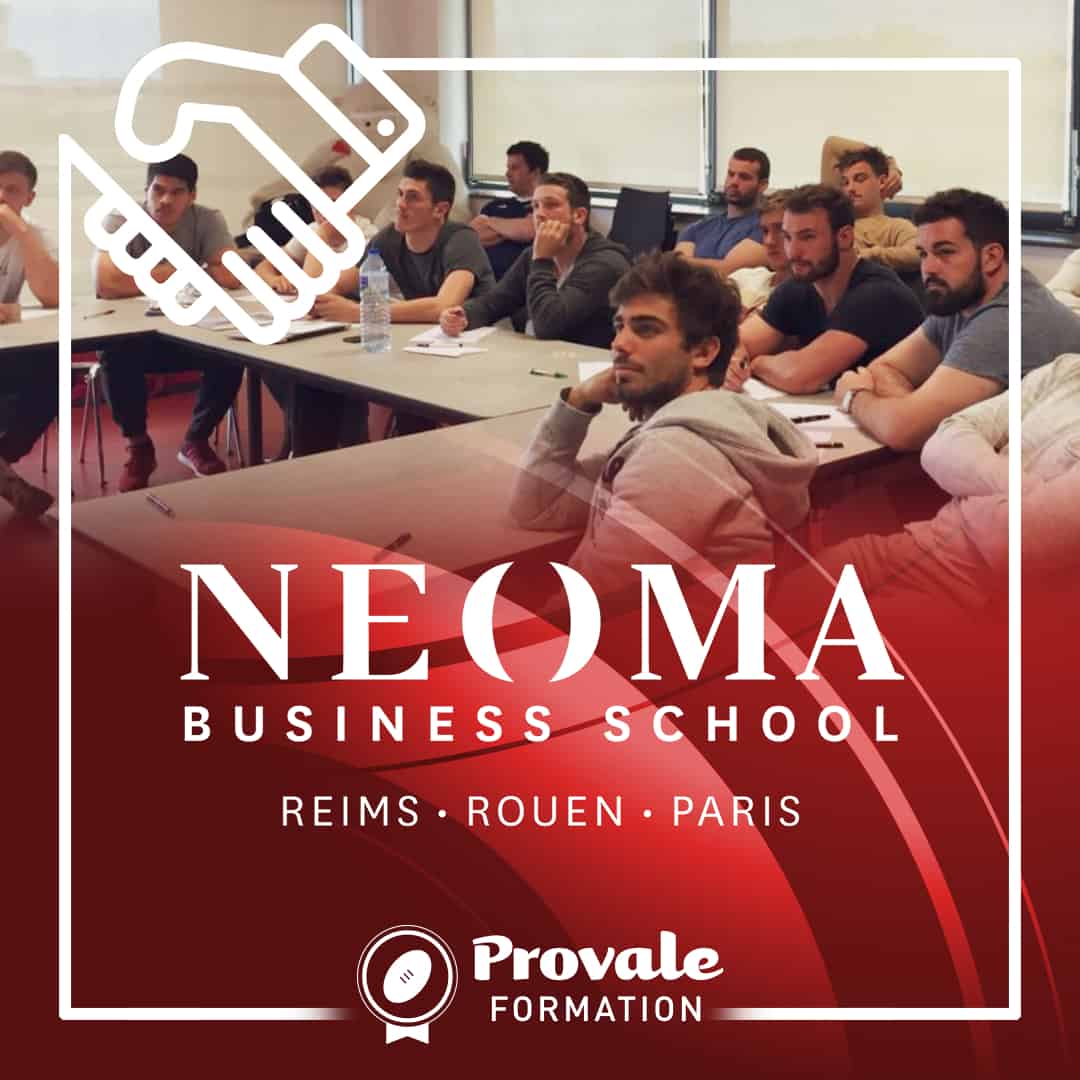 NEOMA and Provale Formation unite to help rugby players prepare for a new career
Published on 28 September 2020 by NEOMA
Provale Formation, the professional rugby players training organisation, has joined forces with NEOMA to help rugby players develop their skills and retrain for a new career once their playing days have ended.
From January 2021, a group of professional rugby players affiliated to Provale will join NEOMA's Real Estate Manager programme. "Provale wants to provide its members with a diploma course in Real Estate Management, so it seemed only natural for us to work on a sector-based version of our general Objective Manager course," explains Stéphane Dubreuille, Executive Education Director. "We are delighted to make our expertise in management and real estate, as well as our knowledge of the professional world, available to Provale and its members as they embark on their professional retraining projects."
The Real Estate Management programme is an RNCP-registered diploma course that guarantees graduates with a professionally recognised diploma. NEOMA was a natural choice for Provale Formation. "As our mission is to provide players with support as they face a career beyond sport, it was essential for us to choose a renowned and high-quality training organisation, as well as a professionally recognised curriculum. NEOMA and its real estate management course meet all these criteria perfectly ", adds Robins Tchale Watchou, Director, Provale Formation. "This partnership further illustrates Provale's long-standing commitment to developing its members' skills."
Developing a comprehensive understanding of real estate management issues
The Real Estate Management diploma will be available entirely online over a ten-month period, with synchronous and asynchronous sessions, and has a 4-year degree course equivalence. Taught entirely by NEOMA's teaching staff and network of experts, the programme is structured around 4 modules that enable participants to develop a complete overview of real estate management and sector issues:
Managerial Positions
Steering commercial development
Strategy and financial management
Taxation and real estate law
In addition to theory-based courses, the students will be required to come up with a business plan for the real estate sector under the supervision of a coach. The real highlight of the course will be the application of their knowledge to the reality of the sector. "Upheaval in the professional world is happening on all levels: new technological developments, artificial intelligence, career flexibility… The real estate sector is no exception to this rule, so it is essential for training courses to prepare learners for the realities of the market," concludes Stéphane Dubreuille.