Your Healthcare in France
Your healthcare provider during your stay in France will differ, depending on your personal situation.
Please consult the table below, to find out who your healthcare provider will be, and how to ensure that you are well covered.
Your country of permanent residence
The length of your stay
Your healthcare coverage provider
Procedure to follow
A member country of the European Union, European Economic Area, or Switzerland
Any length of stay, as long as you do not plan on working in France (internship, apprenticeship, etc.)

* if your academic program requires to have a work experience in France, then you MUST register for the French National Health Insurance.

Your European healthcare provider
Nothing to be done, but do be sure to have your valid European Health Insurance Card on you for each medical visit.
Any other country
Less than 3 months
A private international insurance provider
We strongly recommend that you purchase an international insurance for the full period of your stay in France.
Any other country

Over 3 months
The French National Health Insurance
Register for the French National Health Insurance upon your arrival in France.
In short, no matter what visa you arrive in France with, as long as you stay here for over 3 months, you may be covered by the French National Health Insurance.
To subscribe to the French National Health Insurance, you will need to register online as soon as you arrive, as you will not be covered before finalizing your registration on
IMPORTANT
You must register for the French National Health Insurance on etudiant-etranger.ameli.fr BEFORE applying to the CAF Housing Allowance.
During your French National Health Insurance registration on https://etudiant-etranger.ameli.fr/, you will be asked to provide the following documents, in electronic format :
Passport ID page / national ID card
Visa or Residence Permit for your stay in France
Civil status document (one of the following: copy of your birth certificate (issued by your local government, if living in birth country, or issued by your consulate, if living outside of your birth country), a family record book (livret de famille), or marriage certificate) translated English or French by a sworn translator
Enrollment certificate for the current academic year </strong (available on MYNEOMAgora > My Registration)
French bank account references (Relevé d'identité bancaire (RIB)) to receive your reimbursements (bank accounts can be opened during the Forum)
How to see a doctor
Any student can see a family doctor in France.
No insurance plan is needed to see a general practicioner. An appointment costs 25 Euros, which must be paid at the end of the appointment. The student may or may not be reimbursed depending on the student's insurance coverage.
You can also get contact information for a doctor and make an appointment online on QARE or DOCTOLIB.
REIMBURSEMENT OF YOUR HEALTHCARE EXPENSES
It is very important to keep a copy of all medical bills you may acquire during your stay in France.
If you are covered by a European Health Insurance or a private international health plan, please contact your insurance provider about how to get reimbursed for your medical fees.
If you have registered with the French National Health Insurance, you may be reimbursed up to 60/70% of your medical fees. To get reimbursed following a doctor's appointment, you must fill out and send the 'feuille de soins' that you will have received from the doctor, to:
ROUEN
REIMS
PARIS
Caisse primaire d'assurance maladie (CPAM) de Rouen-Elbeuf-Dieppe
50 avenue de Bretagne
76039 Rouen Cedex 1
Caisse primaire d'assurance maladie (CPAM) de la Marne
14 rue du Ruisselet
51100 Reims
Caisse primaire d'assurance maladie de Paris
75948 Paris Cedex 19
If you move away from your campus city, you will have to inform the CPAM of your new address, and your file will be transferred to the local CPAM of your new place of residence.
You can track your reimbursements and find additional information by creating your account on ameli.fr.
Good to know:
Before obtaining your carte vitale, in order to be reimbursed for your consultations, you must fill in the "feuille de soins" which will be given to you by the medical practitioner.
To complete this document, please follow these steps: https://www.ameli.fr/assure/remboursements/etre-bien-rembourse/feuille-soins-papier (feel free to use an automatic translator).
SUPPLEMENTARY HEALTH INSURANCE
Students registered with the French National Health Insurance may be reimbursed up to 60-70% of their medical fees. The remaining 30-40% are covered by the student.
This may not seem much when considering a 25-Euro family doctor's appointment. But anything else (a hospital visit, a cast, an x-ray, etc.) costs much more, which is why we strongly advise students to subscribe to supplementary health insurance coverage (mutuelle, in French).
For as little as 10 – 15 Euros per month, students' coverage may be greatly improved.
Rouen campus
NEOMA BS has an agreement with the Rouen University health department, Service Universitaire de Médecine Préventive et de Promotion de la Santé (SUMPPS – the University Department of Preventive Medicine and the Promotion of Health) which allows our students to consult there for free.
Maison de l'Universite (Student Centre)
Rue Lavoisier- 1st Floor 
76130 Mont Saint Aignan
How does the Assurance Maladie (health insurance) work in France?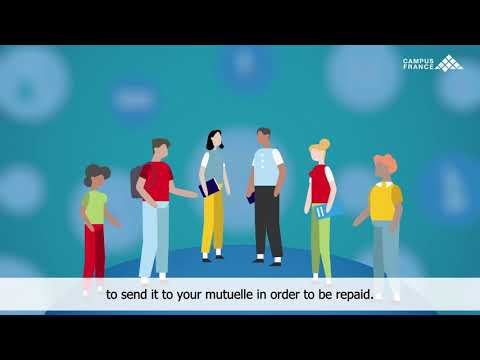 Important numbers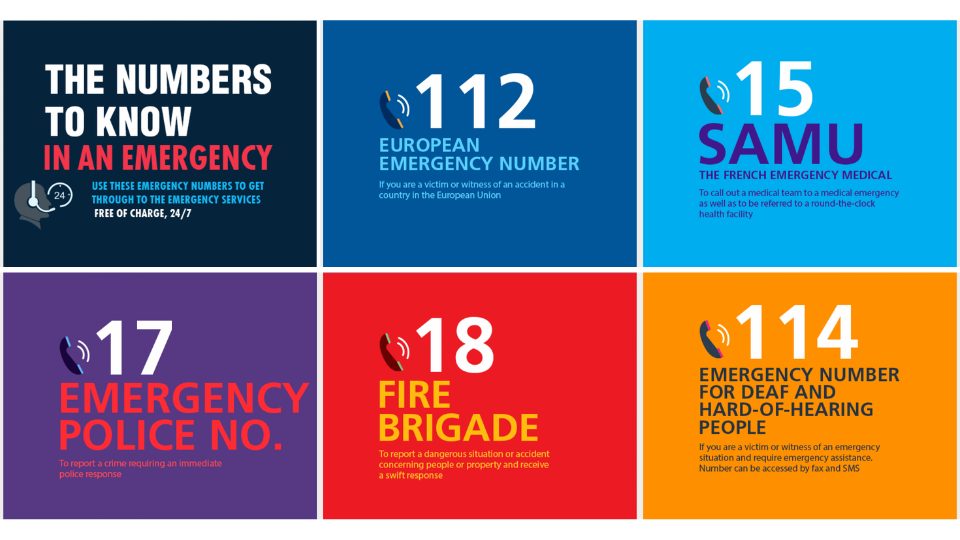 Nursing Care Centers
The care centres on the Reims, Rouen and Paris campuses welcome you for consultations and quality nursing care. They are administered by our state-registered nurses.
The care centers are structured around 3 axes
Providing curative care: health care during an individual nursing consultation of any physical, psychic and socio-economic health problem.
Organising health promotion: individually (e.g. therapeutic education session during a consultation) or collectively through various actions (campaigns, workshops, conferences…) targeting actual or potential risk behaviours you may encounter and requiring adapted and personalized responses by qualified professionals.
Guiding you through the national health care system: help in understanding the health care system, advice and guidance to find the right professional for your needs.
THE CARE CENTER IS A PLACE OF « REFUGE" IN THE HEART OF THE ESTABLISHMENT
All students are welcomed without judgment for any reason whatsoever, including relational or psychological reasons if there is an impact on health or schooling, a malaise, a punctual or chronic illness, or a handicap. In this place, you will be welcomed in complete confidentiality, assisted and referred to other structures if necessary.
Find all the information on MyNEOMAgora > Wellness Centre